Africa calls for predictable, reliable supply of COVID-19 vaccines
By Edith Mutethya in Nairobi, Kenya | chinadaily.com.cn | Updated: 2021-11-30 16:16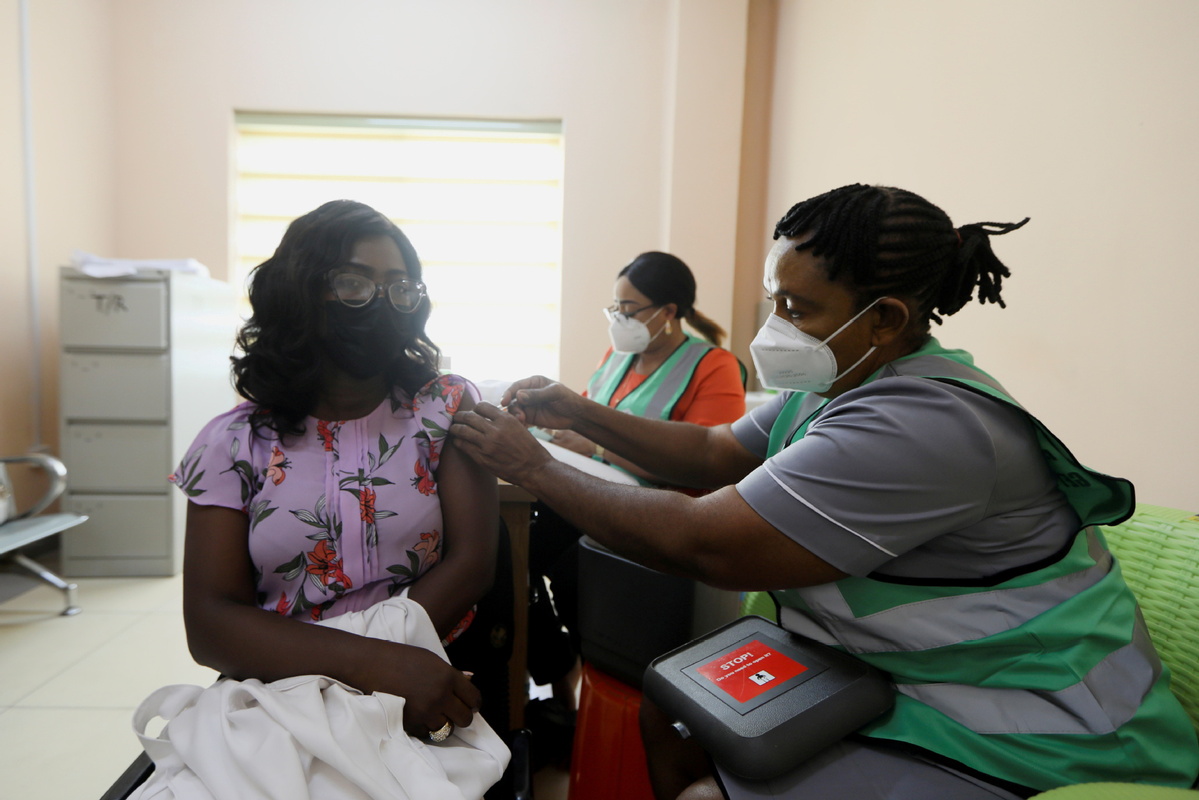 As African countries strive to realize high vaccination coverage, the organizations mandated with distribution of COVID-19 vaccines have called for a predictable and reliable supply of the doses to the continent.
In a statement on Monday, the African Union, the World Health Organization, the Africa Centers for Disease Control and Prevention, the UN Children's Fund, and GAVI the vaccine alliance, said a majority of the donations being send to Africa are ad hoc, provided with little notice and have short shelf lives.
This has made it challenging for countries to rollout vaccination campaigns as well as increase absorptive capacity.
In February for instance, Nigeria and South Sudan received vaccines redistributed from South Africa, but could not administer them due to expiration dates. Some of the vaccines had to be redistributed to Ghana and Togo.
In May, Malawi incinerated 19,610 expired doses of AstraZeneca vaccines. The southeastern African country received 102,000 doses on March 26 that would expire on April 13, hence it didn't have enough time to administer all the doses.
AstraZeneca and Moderna vaccines have a shelf life of six months and Pfizer nine months, while Sinopharm and Sinovac have a shelf life of two years.
"To achieve higher coverage rates across the continent, and for donations to be a sustainable source of supply that can complement supply from the African Vaccine Acquisition Trust and COVAX purchase agreements, this trend must change," the organizations said.
They said such ad hoc supply utilizes capacity – human resources, infrastructure and cold chain – that could be directed towards long-term successful and sustainable rollout.
It also dramatically increases the risks of expiration once doses with already short shelf-lives arrive in a country, which may have long-term repercussions for vaccine confidence.
"Having to plan at short notice and ensure uptake of doses with short shelf lives exponentially magnifies the logistical burden on health systems that are already stretched," they said.
The organizations listed a set of standards which they urged the international community, particularly donors and manufacturers, to adhere to beginning Jan 1.
This includes ensuring the donated doses have a minimum 10 weeks' shelf life when they arrive in-country, with limited exceptions only where recipient countries indicate willingness and ability to absorb doses with shorter shelf lives.
Donor countries have been encouraged to inform recipient countries of the availability of donated doses at least four weeks before their tentative arrival.
They should also release donated doses in large volumes and in a predictable manner to reduce transaction costs.
Donors have also been urged to cover additional costs including syringes, diluent and freight to avoid complexity and delay.
To date, 403 million COVID-19 vaccine doses have been procured by 54 AU member states, of which 221.7 million have been administered. Africa has fully vaccinated 6.7 percent of its population.