Experts see companies waging battle for net zero
By CHEN JIA | China Daily | Updated: 2021-12-02 09:21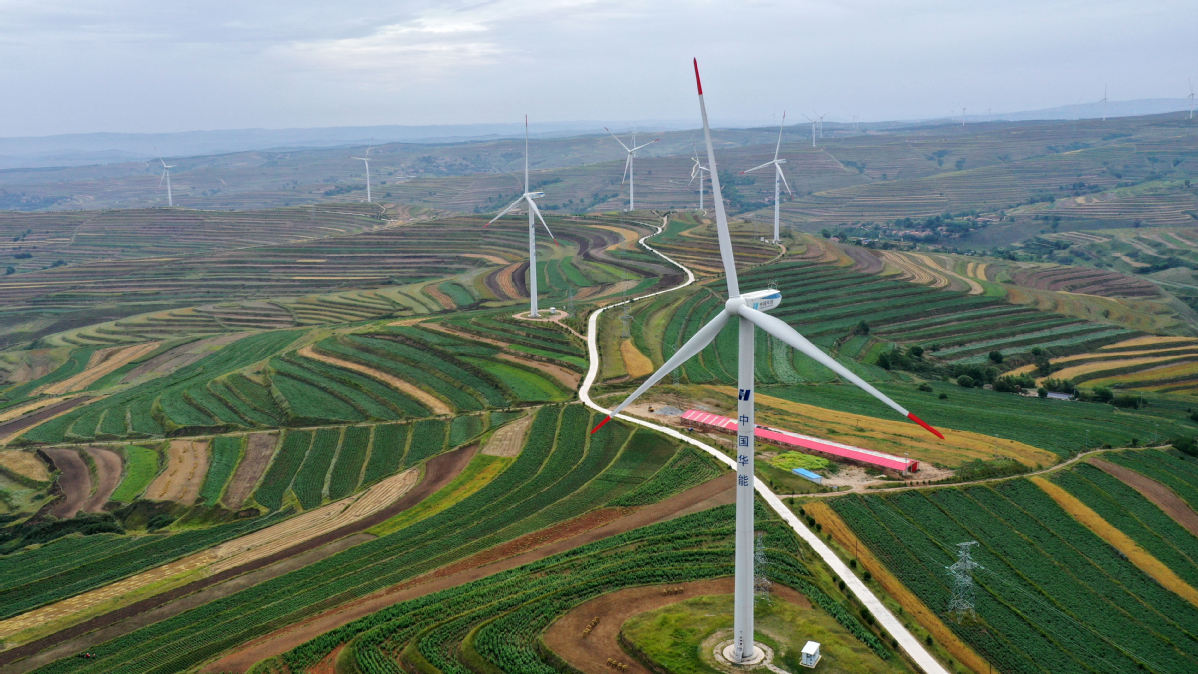 Chinese companies are dauntlessly facing the uphill battle of carbon emission reductions in line with the national goals, and are evolving practical action plans and allocating substantial investment to promote the low-carbon transition, experts said.
Developing renewable energy, optimizing production processes, improving energy efficiency in some key fields like transportation and construction and developing carbon capture and storage technology could emerge as top priorities for companies, knowledgeable consultants said.
For instance, Boston Consulting Group published a book titled China's Pathway to Net Zero, which suggests different road maps for companies in seven major industries, including energy, automobile, construction and finance, to achieve the net zero carbon emission goals.
The book provides strategic frameworks, which emphasize calculating factors that have direct impacts on enterprises' value chains, like carbon emission prices, energy supply and market demand, and deduce carbon emission reductions under various scenarios in the future.
The frameworks will offer quantitative methodologies for businesses to assess climate-related risks, according to BCG partners.
Chen Baiping, managing director and partner of BCG, said companies in various industries need to work out specific and targeted solutions, as well as employ advanced technologies, in the face of the transition challenges.
To ensure that industrial companies can effectively execute their carbon emission reduction plans, the government is expected to promote unified standards and take advantage of economic and tax policies to accelerate the transition process, Chen said.
Meanwhile, export companies should make early plans for dealing with the carbon tariff that will increase costs of exports, said Zhou Yuan, a managing director and senior partner at BCG.
In July, the United Nations Global Compact and BCG jointly published a white paper in Beijing that suggested a "bottom line" for businesses to implement the tasks, which requires companies to apply new technologies and build advantages in environmental, social and governance or "ESG-related" investments.
Wang Yiming, vice-chairman of the China Center for International Economic Exchanges, said the carbon emission reduction goals raise more tough tasks for local governments, which requires authorities to improve management skills.
Local governments need to choose more market-oriented methods like carbon tax and carbon trading, instead of administrative interventions, to foster structural reforms and avoid too sharp a decline in energy supply that could constrain production activities, said Wang, who is also a member of the central bank's monetary policy committee.
Wang warned that during the process of clean energy transition, some energy-extensive enterprises will face pressure to exit the market.
"It is preferred to choose mergers and acquisitions rather than bankruptcy or liquidation for withdrawing excessive production capacity consuming high energy, while bringing in new investors could avoid bad debts and prevent financial risks," Wang said.
The People's Bank of China, the central bank, rolled out a new monetary policy tool in November for carbon reduction. This tool will be used to promote low-cost lending to financial institutions so as to strengthen financial support for companies' carbon emission reduction strategies.
Experts said they expect further policy support for key industries' green transition next year, especially in terms of tax and credit policies that can boost green investment.