Think tanks call for bilateral health effort
By ZHAO HUANXIN in Washington | China Daily Global | Updated: 2021-12-03 11:56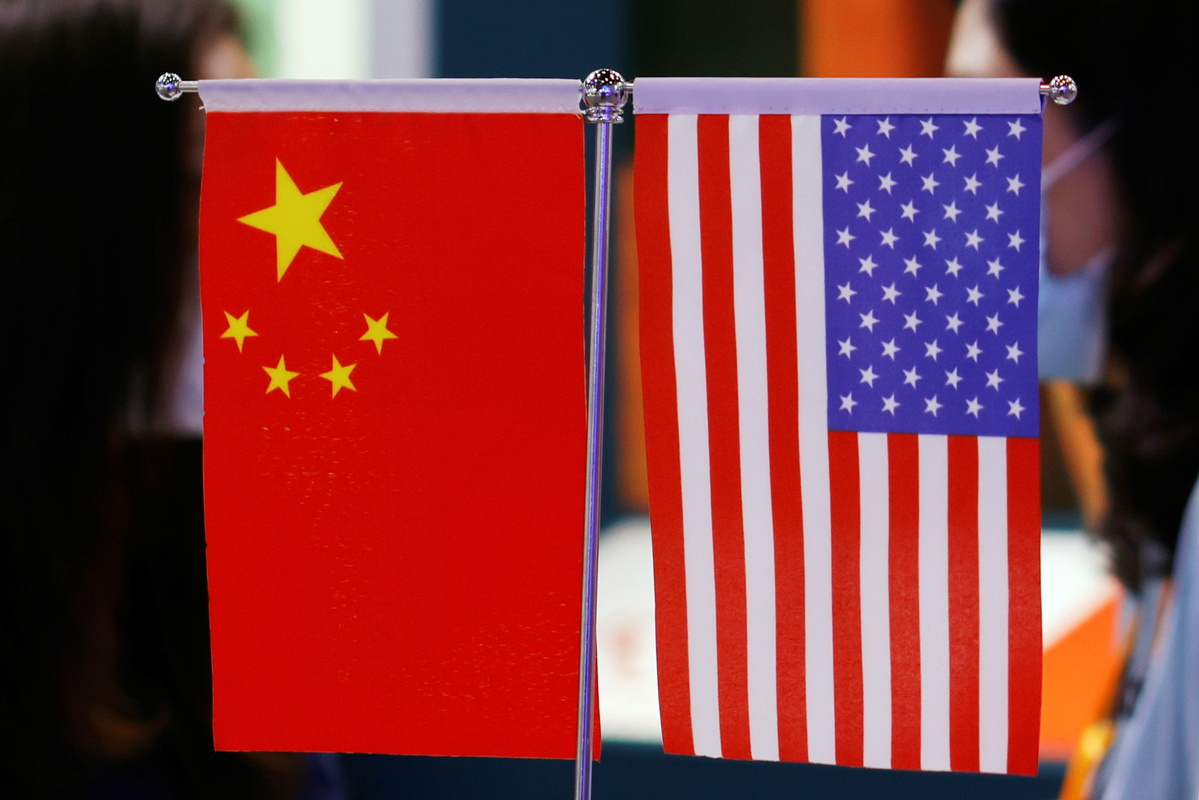 It is time for Washington to send a senior leader to Beijing to discuss cooperation over public health, just as it dispatched a US envoy to China to tackle climate change, another key area where interests of both countries overlap, researchers at two American think tanks suggested.
"The COVID-19 pandemic, with its novel nature and devastating impact globally, represents a critical opportunity for bilateral cooperation," Scott Kennedy of the Center for Strategic and International Studies (CSIS) and Yanzhong Huang from the Council on Foreign Relations (CFR) said in a report released Wednesday.
Kennedy, CSIS' senior adviser and trustee chair in Chinese business and economics, and Huang, a senior fellow for global health at CFR, were appointed co-chairs of a working group on US-China cooperation on health security, which was created by CSIS in the spring.
Based on consultations with the working group members, counterpart experts in China and suggestions from the CSIS commission on strengthening America's health security, the authors presented a report, explaining why cooperation is needed and in America's interest, and offering a range of proposals to expand such cooperation.
"There is clearly shared national interest in cooperation in critical areas of health security and public health," they wrote. "Such cooperation cannot be paralyzed by the current tensions between the United States and China."
They argued that paving the way for effective cooperation demands intervention from top leaders from both sides, and the Biden administration has demonstrated that by sending John Kerry, the top US climate envoy, to China.
"Now it is time for the administration to send another senior leader to Beijing to talk about cooperation over public health," they wrote.
The two countries can build on the virtual summit between US President Joe Biden and Chinese President Xi Jinping in mid-November, where there was recognition of the importance of cooperating on issues such as climate change and health security, according to the co-authors.
"Just as the two sides have begun to cooperate in tackling climate change, they should be able to do so in a similarly pressing-issue area," they noted.
The two scholars said that as public health-related exchanges between the two countries are increasingly scrutinized through a national security lens, there is "rising hesitancy" by politicians, scientists and public health experts on both sides to speak out about the continued shared value of cooperation.
"Although the United States and China signed a significant bilateral cooperative agreement in early November 2021 to tackle climate change, there is no serious parallel discussion between the two countries for addressing other global challenges such as combating the pandemic and strengthening global health security," they wrote.
Cooler heads will likely prevail, and space will open for sensible, pragmatic forms of cooperation that bring mutual gain and strengthen common health security, they added.
The authors offered specific suggestions to the six proposed areas of US-China health cooperation. Three of them — travel, public health infrastructure and supply chain resilience — stand out as most likely to deliver substantive results in the short term.
Collaboration in those areas face relatively few barriers to implementation but could generate major positive spillover effects, according to the report.
For example, in travel, the report proposed that both countries should resume 10-year visas and allow mutual recognition of proof of vaccination. It also suggested China reduce its mandatory arrival quarantine.
It said cooperation in three other areas — vaccines and therapeutics, biosafety and biosecurity, and countering disinformation — also promises high benefits for improving health security but faces higher substantive and political hurdles.
Both sides can shape the environment for future cooperation by investing in reassurance and confidence-building measures, the authors proposed.
Steve Orlins, president of the National Committee on US-China Relations, hailed the release of the report and underscored the urgency for the two countries to cooperate on the health sector.
"As the omicron variant captures global attention, it is now more important than ever that China and the United States work together to combat COVID-19 and make progress on other opportunities to promote global health," Orlins posted on social media.