1st China-Laos Railway freight train from Kunming arrives in Vientiane
Xinhua | Updated: 2021-12-05 11:52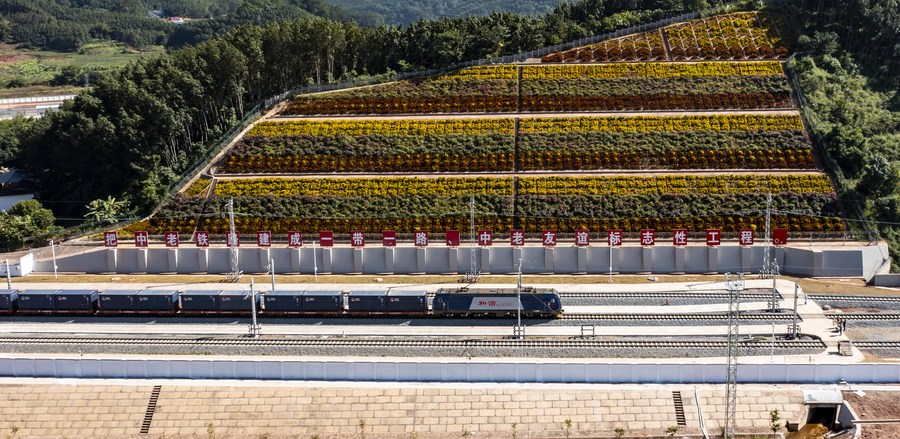 VIENTIANE - The first China-Laos Railway international freight train from Kunming of southwest China's Yunnan Province arrived in Lao capital Vientiane on Saturday night.
At 11:10 pm local time on Saturday, the train fully loaded with dicalcium phosphate in feed grade arrived at Vientiane South Station.
"I am delighted and excited to be a practitioner of the Belt and Road Initiative, and an emissary of friendship between China and Laos," said Zhou Yukui, 31, the freight train driver with six years of driving experience.
"The China-Laos Railway runs similar to the domestic railways and the railway conditions are even better. But in order to ensure the safety of the first train, since setting off from the Laos-China border at 1539 (GMT 0839), we dare not to take a rest," Zhou said.