Ethnic groups in focus
By Yang Feiyue | China Daily | Updated: 2021-12-08 08:21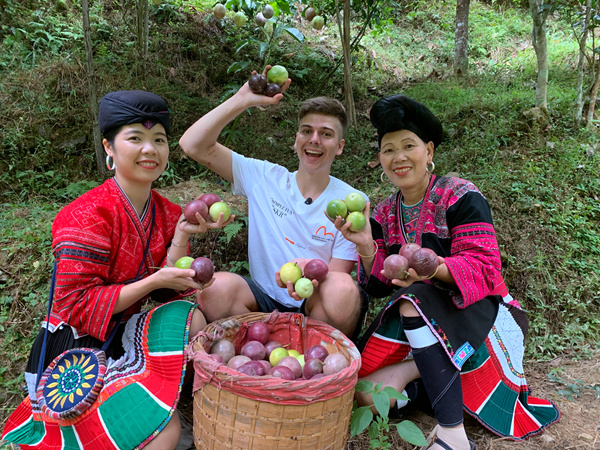 German documentary maker relishes country's traditions and vitality, Yang Feiyue reports.
Robert Adolf has been diving into his own increasingly bare pocket as he finances and works on a labor of love: China's ethnic diversity and charm.
The 24-year-old German young man speaks fluent Chinese and is putting together a documentary that he hopes will capture the traditional customs and culture of the country's various ethnic groups.
Adolf worked with three colleagues in the Qiandongnan Miao and Dong autonomous prefecture, Southwest China's Guizhou province, in November.
During his stay, he tried out ethnic costumes decorated with batik, a traditional dyeing technique that is especially popular in southern China. He also celebrated the Guzang Festival, a Miao traditional festival, during which ethnic Miao people of Guizhou worship their ancestors once every 13 years. It gave him a valuable insight of how the ethnic group commemorates their forebears and upholds traditional values of caring for the old and the young, loving their neighbor and working hard to provide for their loved ones.
"The Chinese ethnic culture and tradition is so rich and I couldn't help but try and record them all," Adolf says.