Speaker choice becomes bellwether for consumer technology
By Fan Feifei | China Daily | Updated: 2021-12-15 10:49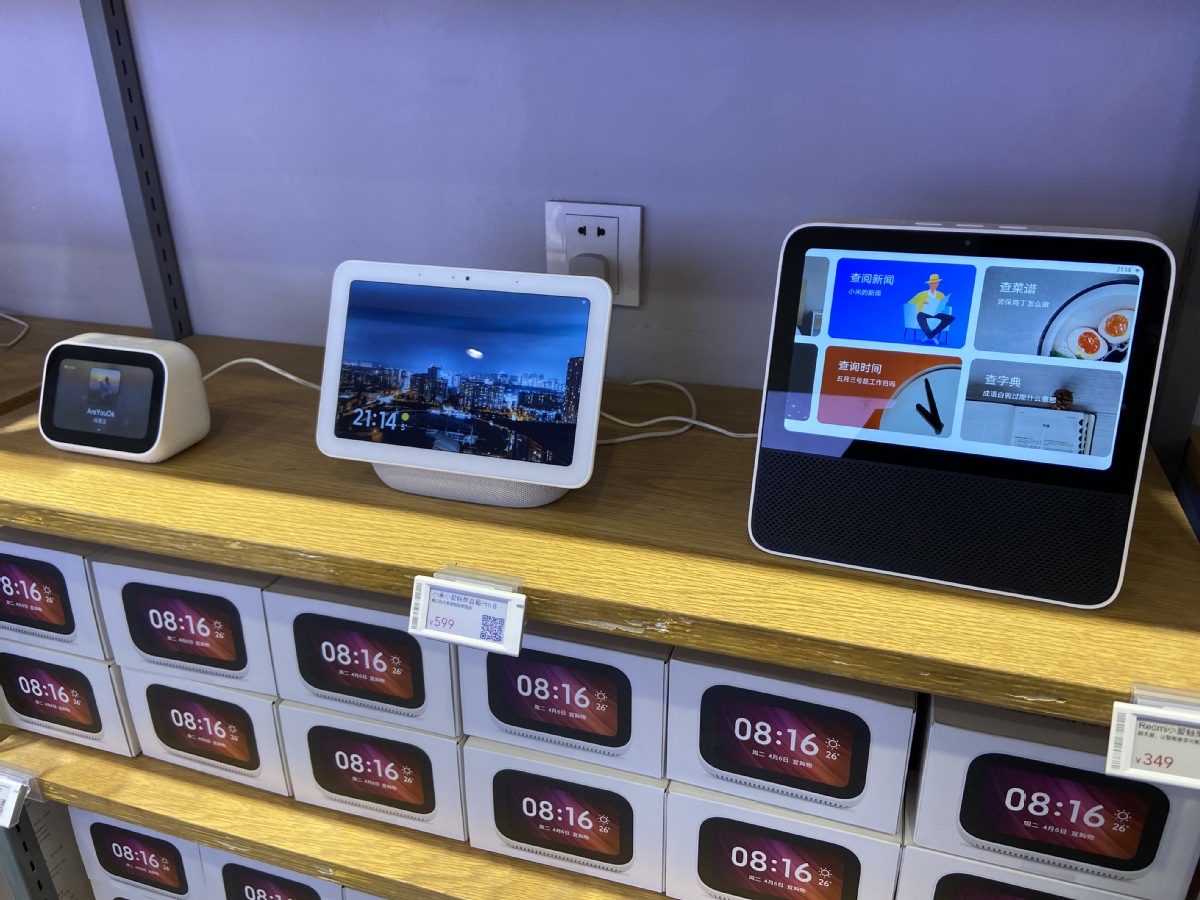 Smart speakers-especially those with built-in screens-are gaining traction among tech-savvy consumers.
They are searching for ways to improve their lives and entertainment options at home, such as searching and listening to music, livestreaming programs and easily checking their calendars and weather reports. It's a trend accelerated by the COVID-19 pandemic.
This is seen in global shipments of smart speakers equipped with smart displays, which grew 34.8 percent year-on-year to 39.5 million units in the second quarter, according to a report released by global market consultancy Strategy Analytics.
The global sales of such units soared by 45 percent year-on-year to 11.6 million in the second quarter, while sales of basic smart speakers, without a display, increased 31 percent on a yearly basis over the same period, the report said.
Chinese technology giant Baidu Inc extended its lead on Amazon in the global market for smart speakers with displays, with Baidu claiming a 38-percent share of that market compared to 26 percent for Amazon, the report said. Baidu's Zaijia X8 model was the top-selling smart display speaker globally.
"Combined shipments of smart speakers with smart displays of 77.2 million in the first half of 2021 were up 35.3 percent year-on-year, compared with the same period last year. We are forecasting robust growth for the remainder of 2021 as a sense of normalcy returns to the market and revitalizes consumer markets," said David Watkins, director of intelligent home with Strategy Analytics.
"A key growth driver for the Xiaodu smart display speaker is the shift in user time spent at home on large screens for services like karaoke, short and long videos, online games, education services, video conferencing, and other visually oriented activities," said Robin Li, co-founder and CEO of Baidu. Xiaodu is a Baidu brand featuring artificial intelligence voice and smart device products.
In August, Xiaodu completed Series B financing at a valuation of $5.1 billion with Baidu remaining a supermajority shareholder after the transaction.
Jing Kun, corporate vice-president of Baidu and general manager of Baidu's smart living group, said that the penetration rate, development speed and number of smart speakers with a built-in touchscreen will surpass that of traditional smart speakers.
The smart voice assistant sector is poised for explosive growth, Jing said, adding that as a force that has defined the screen smart speaker, Xiaodu brings Baidu's world-leading AI technology gene into homes and is developing new, imaginative scenarios.
Jing added they hope to accelerate the breaking of boundaries, allowing smart assistants to be engaged in different scenarios and play a greater role in people's lives.
Xiaodu smart display speakers can also connect elders with immediate assistance and serve as always-on virtual companions via AI conversation technology, helping to improve their quality of life. They also help family members remotely monitor their loved ones.
Alibaba, Baidu and Xiaomi continue to dominate the smart speaker market in China with a combined market share topping 95 percent last year, according to global market research firm International Data Corporation.
Sales of smart speakers with screens surged by 31 percent year-on-year last year, accounting for 35.5 percent of the total sales, IDC said.
The consultancy estimated that sales of smart speakers in China are expected to surpass 42 million units in 2021, up 14 percent compared with the previous year.
Alibaba Group is stepping up efforts to expand the AI-powered internet of things ecosystem of its flagship smart speaker Tmall Genie. It is integrating more content and services from Alibaba's ecosystem, including entertainment, healthcare, education and online shopping.
Tmall Genie will work together with Alibaba Cloud and Alibaba Damo Academy to develop internet of things chips and operating systems and to enable more natural voice and visual interactions between Tmall Genie's smart products and users.
"The challenge is to bring noticeable improvements and innovation with a minimal increase in costs," said Jason Low, research manager for Canalys, a global technology market analyst company.
"The smart assistant ecosystem needs to be supported by third-party developers, hardware vendors and service providers. It is crucial for ecosystem partners to pay close attention to what platform vendors achieve, while having a keen sense for uncovering new uses as users shift habits amid the ongoing pandemic," Low added.