China Initiative critics decry Harvard professor's trial
By AI HEPING in New York and LIA ZHU in San Francisco | China Daily Global | Updated: 2021-12-16 11:18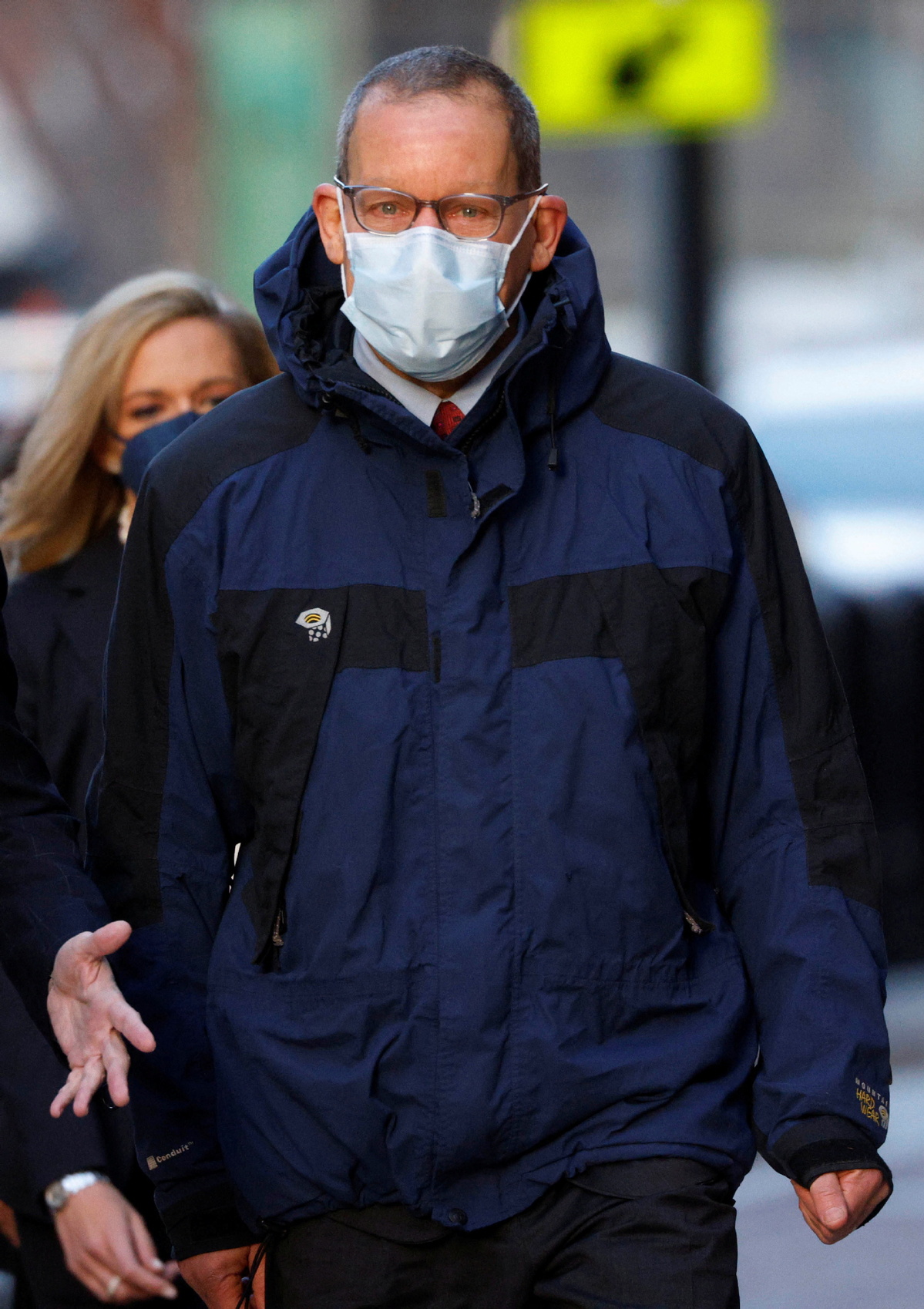 As the trial of Harvard University Professor Charles Lieber charged with hiding his ties to a Chinese-run recruitment program got underway on Wednesday in federal court in Boston, legal experts and others say the outcome could have a big impact on the US government's controversial "China Initiative''.
Launched in 2018 under former president Donald Trump, it has faced criticism that it harms academic research and that it has overly targeted Chinese nationals and amounts to racial profiling of Chinese researchers.
The first trial of a researcher following the launch of the Department of Justice's (DOJ) China Initiative ended in a mistrial and later a Sept 9 acquittal by a judge of Anming Hu, formerly a tenured professor at the University of Tennessee, Knoxville, who lost his job after the US government accused him of hiding his links to a university in China.
Opening statements in the trial of Lieber, 62, the former chair of Harvard's Department of Chemistry and Chemical Biology, began Wednesday after jury selection was completed Tuesday.
Lieber was arrested on Jan 28, 2020. Two days later, a federal judge approved his release on cash bail of $1 million. He has been accused of hiding his involvement in China's Thousand Talents Plan, a program designed to recruit talented people from overseas. He is charged with lying about his involvement in the program and failing to disclose income from China on his tax returns.
Lieber has pleaded not guilty to all charges.
A number of scientists have been calling for an end to the China Initiative, including about 40 of Lieber's colleagues, who wrote a letter in March asking the government to drop the charges against him.
Lieber, who is 62 and suffering from an incurable lymphoma, was described by the colleagues as the victim of an "unjust criminal prosecution", who said the cases were "discouraging US scientists from collaborating with peers in other countries, particularly China".
"This is true, and it is unfortunate,'' Randy Katz, vice-chancellor for research and a professor in electrical engineering and computer science at the University of California, Berkeley, told China Daily on Wednesday. He said he signed a letter written by Stanford faculty members in September and supports the campaign to eliminate the China Initiative.
"In our scientific collaborations, we should seek partnership with intellectual leaders wherever they are in the world. Clearly there are many outstanding scientists in China today. It will impede the advance of knowledge if American scientists are denied collaboration with these experts, be it due to regulation of who we can work with or through fear and intimidation,'' he said.
Hundreds of faculty members at Stanford, Yale, UC Berkeley, Princeton, Temple and other prominent universities also have signed onto letters to US Attorney General Merrick Garland calling on him to end the China Initiative.
The academics say the effort compromises US competitiveness in research and technology and has had a chilling effect on recruiting foreign scholars. They also worry that there is racial profiling.
Jenny Lee, professor and dean's fellow for the Internationalization Center for the Study of Higher Education at the University of Arizona, said her study of about 2,000 scientists in the US shows 1 in 2 of Chinese descent reported fears they are being surveilled by the FBI.
"As a consequence of the China Initiative, both Chinese and non-Chinese scientists reported that they are abandoning collaboration with China, hosting fewer Chinese scholars, and reducing their collaboration to domestic teams. Those who are of Chinese descent also reported considerations of leaving the US and pursuing their careers elsewhere, including in China,'' she told China Daily.
Lee said the trial's outcome could have a big impact either way.
"If the decision is in Lieber's favor, this decision would follow the acquittal of Hu, which would raise more doubt about the effectiveness of the China Initiative. It would certainly give scientists more assurance that they can collaborate with China without fears of being wrongfully prosecuted,'' she said.
"If Lieber is found guilty, I worry that the China Initiative would not only continue but continue to confuse issues of disclosure with academic espionage — they are not the same. Charles Lieber is being charged on the former but being treated on the latter.''
Derek Adams, a partner at Potomac Law Group and former DOJ trial attorney, told the journal Nature that if the case is decided in Lieber's favor, he thinks a second loss in court since the launch of the China Initiative could lead the DOJ to rethink its prosecution strategy, decrease the resources and effort it is spending on these cases or give defendants more leverage in plea-deal negotiations.
Andrew Lelling, a former US attorney for Massachusetts whose office brought charges against Lieber, said he believes the initiative needs reform.
It "has drifted and, in some significant ways, lost its focus", he wrote in part on LinkedIn recently. "DOJ should revamp, and shut down, parts of the program, to avoid needlessly chilling scientific and business collaborations with Chinese partners."
A high-profile researcher known for developing nanomaterials for medicine and biology, Lieber won the 2012 Wolf Prize in Chemistry and was listed as a potential Nobel Prize-winner by Thomson Reuters in 2008.
He is one of the few not of Chinese origin who has been swept up in the wide-ranging China Initiative. An analysis by MIT Technology Review of charges believed to be associated with the China Initiative found that more than 90 percent of defendants have been of Chinese heritage.
Lieber's lawyer, Marc Mukasey, has argued that prosecutors will be unable to prove that he acted "knowingly, intentionally, or willfully, or that he made any material false statement". He also stressed that Lieber, who remains on paid leave from Harvard, isn't charged with illegally transferring any technology or proprietary information to China.
"The government has this wrong," Mukasey said last year. "When justice is done, Charlie's good name will be restored."
Lieber unsuccessfully sued Harvard last year to cover his legal expenses. The university said his actions weren't covered under its indemnification policies.