Shidaowan gives China edge in nuclear power tech
By ZHENG XIN | China Daily | Updated: 2021-12-21 09:00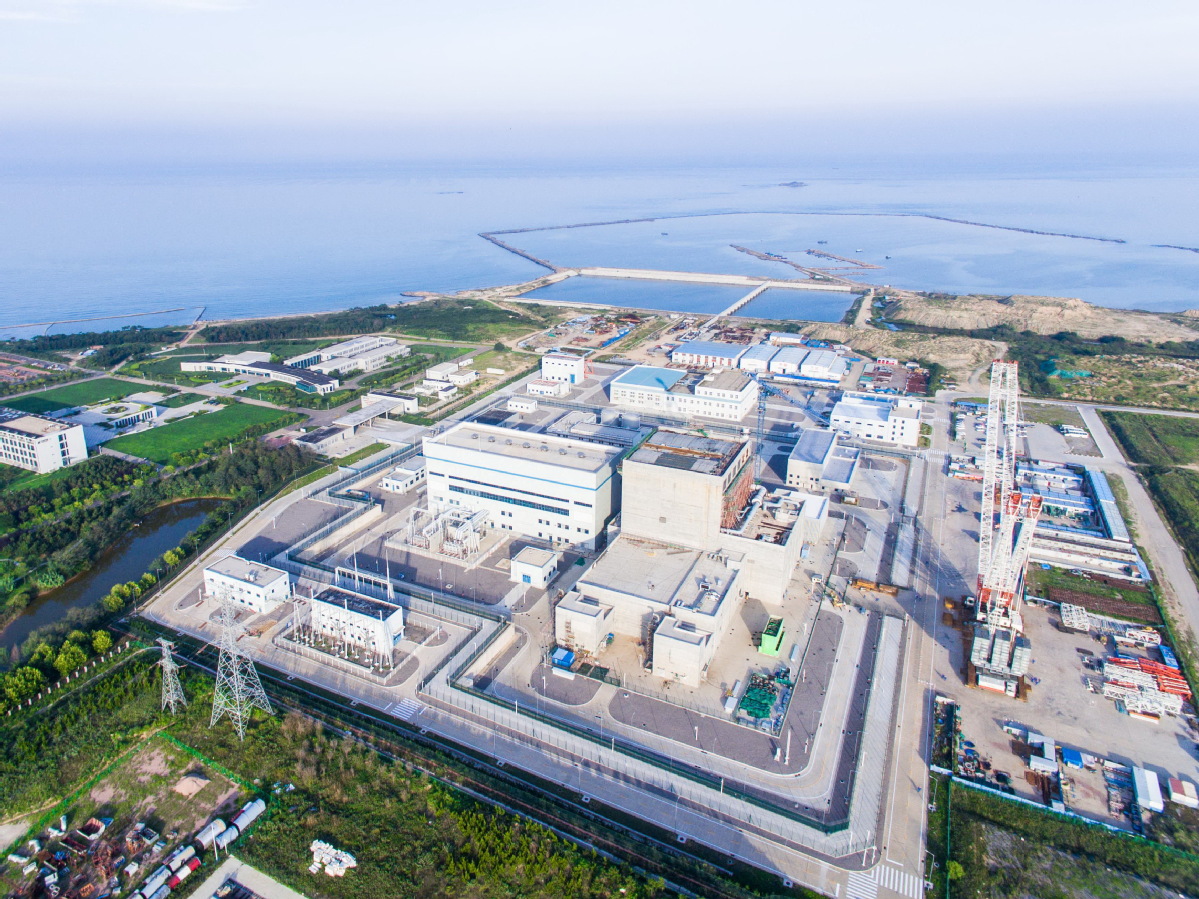 The world's first industrial-scale demonstration plant of a high-temperature gas-cooled reactor with pebble-bed module, the No 1 reactor of the Shidaowan nuclear power plant, located in Shandong province, was connected to the grid and put into operation on Monday, said China Huaneng Group Co Ltd, its operator.
With the reactor in use, China now leads the high-temperature gas-cooled reactor technology worldwide, which will further boost the country's nuclear renovation development, it said.
Both reactors of the Shidaowan plant are expected to be put into commercial operation by the end of June next year, to further facilitate the country's ambition to peak carbon emissions by 2030 and achieve carbon neutrality by 2060.
As China promotes greener development and prioritizes safety and security of nuclear power plant construction, energy industry insiders are optimistic about the prospects for the nonpolluting energy resource in China over the next few years.
An analyst said the Shidaowan milestone marks China's mastery over the fourth-generation nuclear energy system. Only a few other countries have this capability. China has evolved from a novice to a pioneer in the world's nuclear technology.
Wei Hanyang, a power market analyst at Bloomberg New Energy, said the project is a leading pilot signifying new design with safety features.
"Gas-dependent cooling will make the prototype possible to be built in inland areas in the future, adding to China's measures to reduce carbon emissions," he said.
Wei said he believes with demand for power surging in coastal regions, China's total nuclear installations are expected to approach 100 gigawatts by the end of 2030.
The fourth-generation nuclear energy system is considered relatively safer as it requires no water for cooling, and the unit's melting point exceeds the upper limit of the reactor's temperature range.
Working without a containment vessel also means the high-temperature gas-cooled reactors' construction can be cheaper, and potentially be applied in more countries and locations, said Wei.
The Shidaowan plant, with independent intellectual property rights, has a total installed capacity of 200,000 kilowatts. Since 2021, it has been built jointly by China Huaneng Group Co Ltd, China National Nuclear Corp and Tsinghua University. The project successfully completed the cold and hot tests of double reactors in March this year and completed fuel loading in August.