Law to comprehensively protect women's rights
China Daily | Updated: 2021-12-23 10:17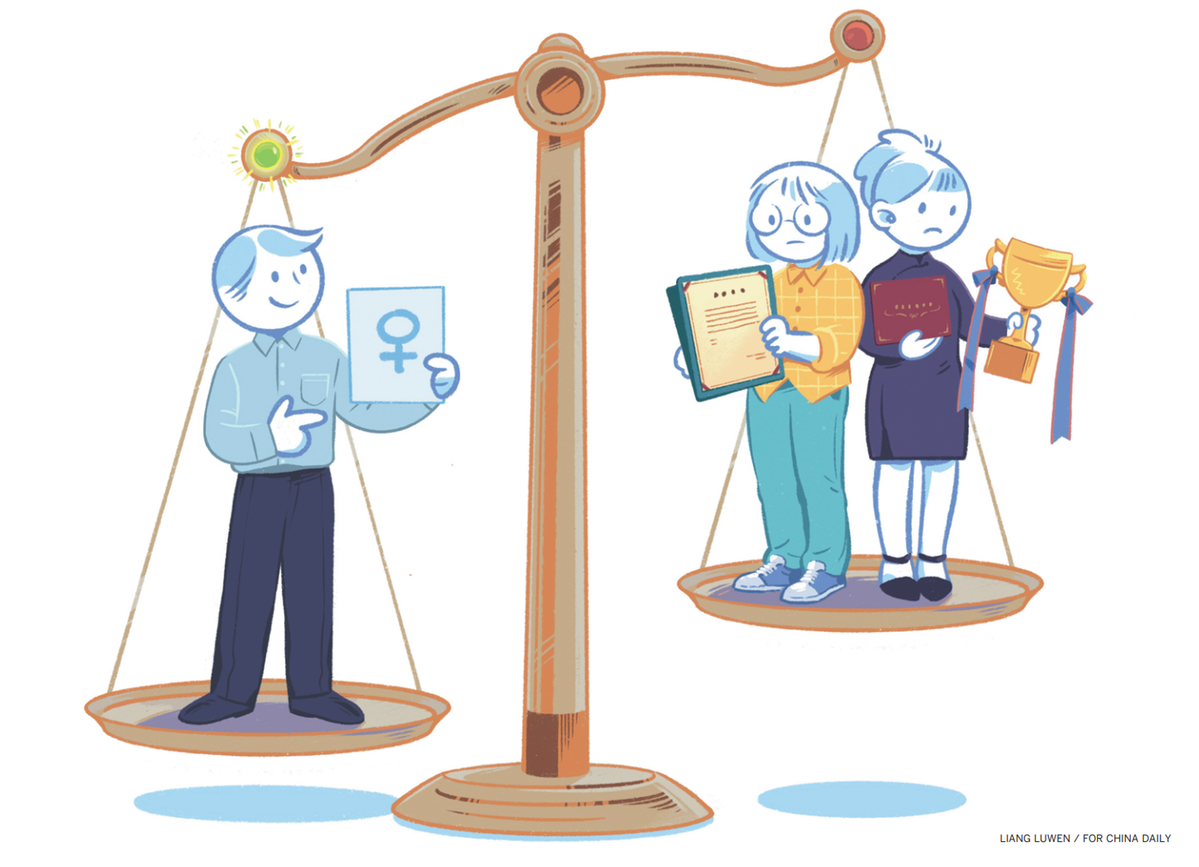 The top legislature of China is reviewing the draft amendment to the Law on the Protection of Women's Rights and Interests from Monday to Friday. The amendment defines "discrimination against women", strengthens protection of women's personality rights and interests, and bans any subjugation of women, by nonviolent as well as physical abuse.
The amendment focuses on problems related to women's rights and interests protection that have become apparent over the past nearly 30 years since the law was last revised.
The not-clear-enough definition of the "discrimination against women" in the law has been a big obstacle to the protection of women's rights and interests.
The draft amendment proposes to eliminate all forms of discrimination and prohibits gender-based rejection and restriction of women enjoying and exercising their legal rights and interests. If adopted, that will close a loophole in the law.
Statistics of the Women's Studies Institute of China show that 86.6 percent of female college students have suffered from employment discrimination.
It is necessary for the draft amendment to prohibit employers from reserving posts for men only or saying that men are preferred, inquiring about female job-hunters' marital and maternity status and intentions, or making marriage and childbirth restrictions a condition for women's job contracts.
It also requires gender equality reporting to be a conventional practice for enterprises.
It is worth noting that the revised draft also clarifies what constitutes sexual harassment. All verbal expressions and physical behaviors having sexual meanings and connotations, or displaying and transmitting information that has obvious sexual meaning are regarded as sexual harassment.
This is undoubtedly conducive to the targeted crackdown on violations of women's rights and interests by making the law more pertinent to its due role.
The aforementioned amendments reflect people's calls for better protection of women's rights and interests, and responds to the needs of the times.
The judicial and law-enforcement departments should take the amendment of the law as an opportunity to raise the public's awareness of women's rights and interests and to better promote gender equality in the society.
THEPAPER.CN