State-owned enterprise seen changing rare earth market
By LIU ZHIHUA | China Daily | Updated: 2021-12-24 09:21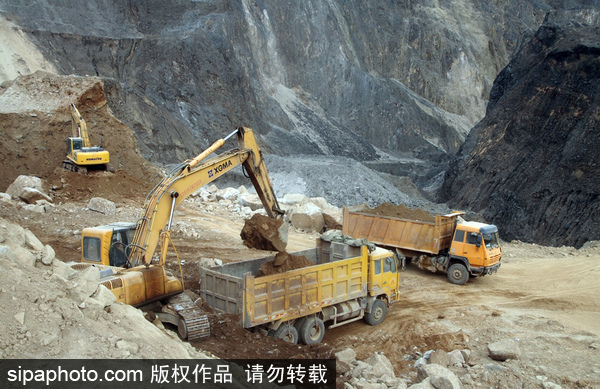 China has formalized the creation of a new State-owned rare earth enterprise. The new entity is the result of a merger of some major assets of several key State-owned producers and research organizations.
The rare earth-related assets were hitherto owned by Aluminum Corp of China, or Chinalco, China Minmetals Corp and Ganzhou Rare Earth Group Co Ltd.
The merger also involves Beijing-based Grinm Group Co Ltd and China Iron & Steel Research Institute Group, two prominent names in the field of rare earths known for their prowess in technology and research and development.
The new company is headquartered in eastern Jiangxi province's Ganzhou, a city known as a major rare earth production hub.
Analysts said the creation of the new company will help in better allocating of rare earth resources and in coordinating the healthy development of the domestic rare earth sector.
Rare earths are a group of 17 elements. The most abundant of them are cerium, yttrium, lanthanum and neodymium. These are highly valued by several technologies ranging from wind turbines to mobile phones, LED light bulbs and televisions.
Rare earth elements also find applications in a wide range of consumer and military products, from electric car motors to satellites and lasers. They are considered rare because they appear in low concentrations in nature and are difficult and costly to mine and process.
China is the world's largest exporter and reserve owner of rare earths. China Minmetals Corp, Chinalco and China Southern Rare Earth Group, a key subsidiary of Ganzhou Rare Earth Group, are among the country's six rare earth groups.
However, the country's rare earth sector has been facing problems like smuggling, illegal mining and environmental damage issues.
"The new rare earth company is expected to increase investment, strengthen R&D and promote the sector's shift toward more value-added and technology-intensive growth," said Zhou Lisha, a researcher with the Institute for State-owned Enterprises at Tsinghua University.
The new company will also increase the influence of market leaders, which will facilitate phasing out of outdated capacity for better allocation of resources, and spur high-quality development in the sector, she said.
The new company will also help protect rare earth resources and strengthen environmental protection, to better achieve healthy and sustainable development, Zhou said.
The State-owned Assets Supervision and Administration Commission, the central regulator of State-owned assets, will hold around 31 percent stake in the new company, while Grinm Group Co Ltd and China Iron &Steel Research Institute Group will own around 4 percent each, according to a report by China Media Group.
The remaining stake will be split equally among the other three shareholders: Chinalco, China Minmetals and Ganzhou Rare Earth, it said.