Greece seeks change to EU debt rules
By EARLE GALE in London | China Daily Global | Updated: 2022-01-05 09:15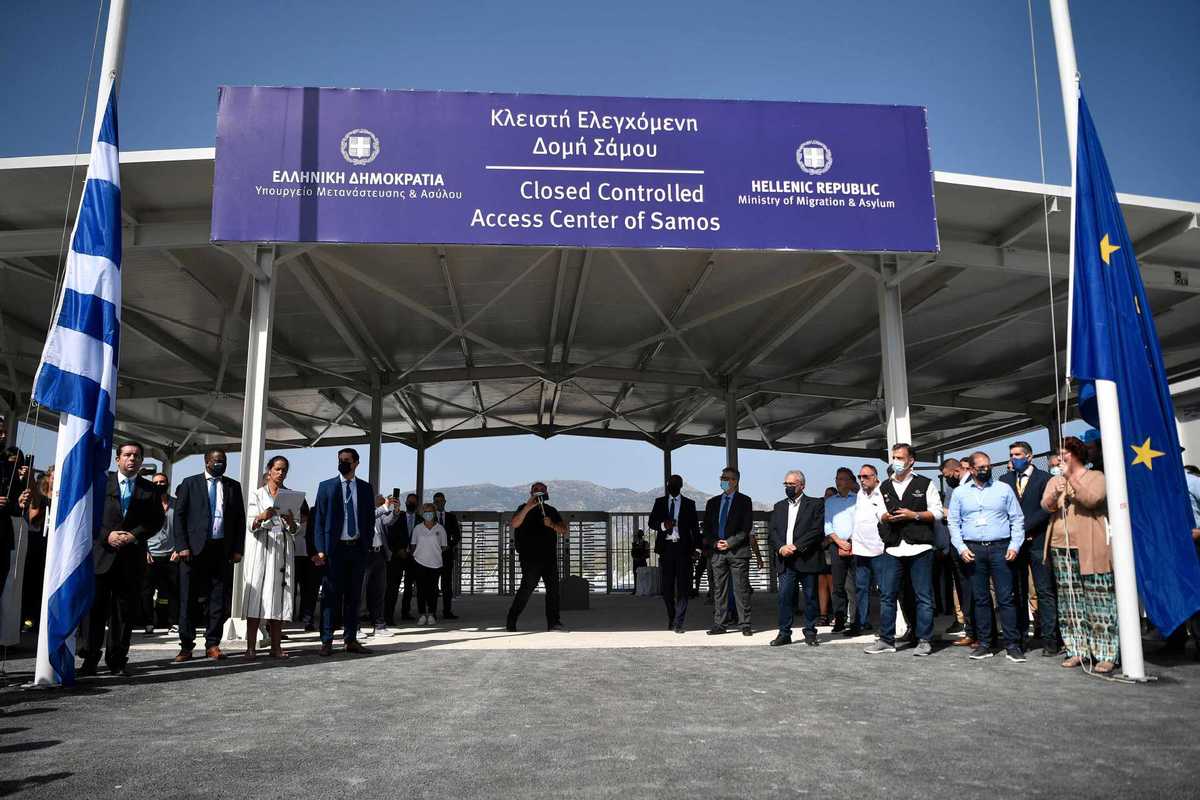 Greece has called upon the European Union to relax its rules around member-nations' public debt, so Athens can borrow the money it says it needs to kick-start its green economy.
The nation in Southeast Europe of nearly 11 million people, which has already assumed massive debts because of recent financial crises, wants the bloc to allow it to borrow even more in what The Telegraph newspaper says looks set to be "an explosive battle over spending limits".
Christos Staikouras, Greece's finance minister, told the paper the EU's debt rules should be changed to allow nations to borrow money for important infrastructure projects and green initiatives, otherwise economic growth could be sacrificed.
"We expect that there will be changes and amendments, taking the lessons from the pandemic and the eurozone debt crisis," he said of the debt policies. "They have to ensure fiscal sustainability and credibility but on a realistic basis, without jeopardizing economic growth."
The finance minister of the bloc's most indebted nation said: "Debt reduction should be gradual, sustained, and realistic, with a greater sense of national ownership."
Experts have predicted the bloc will debate its borrowing limits later this year, when a row between largely financially prudent nations in the bloc's North and largely free-spending countries in its South looks set to flare up once again.
Greece now has debts amounting to 200 percent of its gross domestic product, despite EU rules calling for nations to limit debts to 60 percent of GDP. The rules have, however, been suspended temporarily, because of the novel coronavirus pandemic and there have been suggestions they should be changed before they are brought back.
All eyes will now be on the new German government headed by Chancellor Olaf Scholz, to see whether Berlin is open to EU members assuming more debt; an idea that would have horrified Scholz's predecessor, Angela Merkel.
Staikouras told The Telegraph he believes a statement released by Germany's new ruling coalition suggests "there is room for maneuver regarding the European fiscal rules".
Meanwhile, Athens is seeing the benefits of a restructuring of its economy that melted down following the 2008 financial crisis. Staikouras said pro-business reforms have already resulted in increased foreign investment and more competitiveness.
The United States financial news agency RTT News reported on Tuesday Greece's manufacturing sector's activity increased significantly during December.
According to data released by information provider IHS Markit, Greece's Purchasing Managers' Index rose to 59.0 in December from 58.8 in November; its strongest performance since August. A score of 50 or more indicates manufacturing sector expansion.
Additionally, Greece's job creation rate was the best it has been since February 2020.
However, Sian Jones, a senior economist at IHS Markit, cautioned: "The recent emergence and spread of the Omicron variant of COVID-19 is likely to temper sentiment moving into the opening quarter of 2022."