'Smarter' decisions for bigger biz
By CHENG YU | China Daily | Updated: 2022-01-12 09:22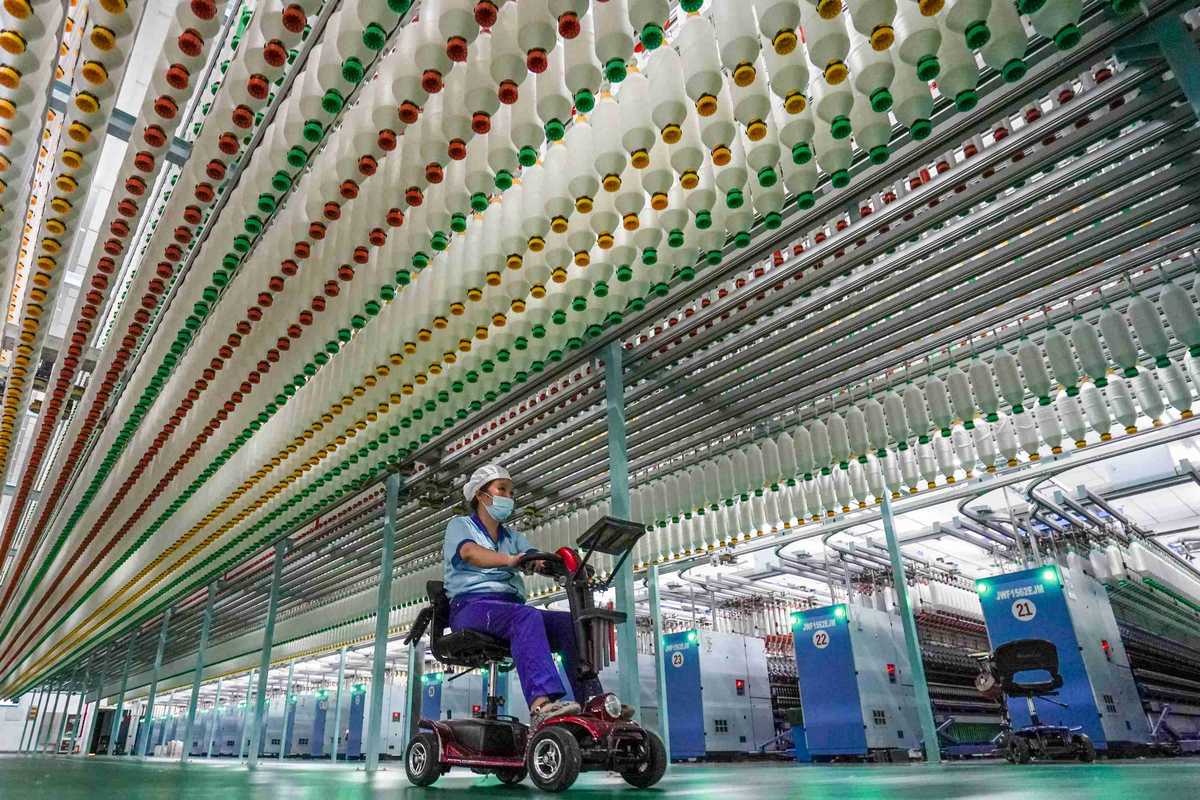 Better at machine learning, 4Paradigm rolling out more AI solutions for giants in digital upgrades
Chinese artificial intelligence startup 4Paradigm is seeking the lead in leveraging AI for decision-making in a bid to fuel the momentum of industries, eyeing rising opportunities from the digital transformation trend among Fortune 500 companies and industry leaders in China.
"Companies are expected to use AI to truly empower their businesses during their digital transformation," said Hu Shiwei, co-founder and chief architect of 4Paradigm.
"Some of them just hand over AI construction to technology departments but the company's overall business structure and organizational cognition have not been upgraded accordingly."
To solve the problem, the startup develops AI decision-making with a platform-centric approach, where companies can leverage an easy-to-adopt AI platform to bolster their business.
The Beijing-based company is preparing for an initial public offering in Hong Kong.
The remarks were made as the company ranked first in terms of market share of machine learning-an important sector of AI-in the first half, the latest report of market consultancy firm IDC said.
According to the IDC report, China's AI market totaled $2.18 billion in the first half, up 42.2 percent year-on-year. Behind the growth is digital transformation, which has become an internal need for many companies as AI technology is maturer than before.
What sets 4Paradigm apart from its competitors is that the company's AI is able to guide decision-making processes and addresses issues that are most pertinent to core business operations, the report said.
It also said AI-driven decision-making will enable enterprises to optimize almost all parts of their operations.
China has highlighted the role of AI in development during the 14th Five-Year Plan period (2021-25). The country urged more efforts in boosting applications of such technologies to empower upgrades in various industries.
Hu said the company has helped dozens of Fortune 500 companies and industry leaders from both China and abroad, including Yum China, Budweiser and PetroChina in applications such as smart sales and marketing, risk management and supply chain management.
Another report by APEC China Business Council showed that an increasing number of Fortune 500 companies and industry leaders in China are embracing AI for digital transformation. Bricks-and-mortar businesses from the manufacturing sector, in particular, are utilizing digital technology faster to achieve industrial upgrading.