Expert answers why the West refuses to accept China's status
chinadaily.com.cn | Updated: 2022-01-13 15:11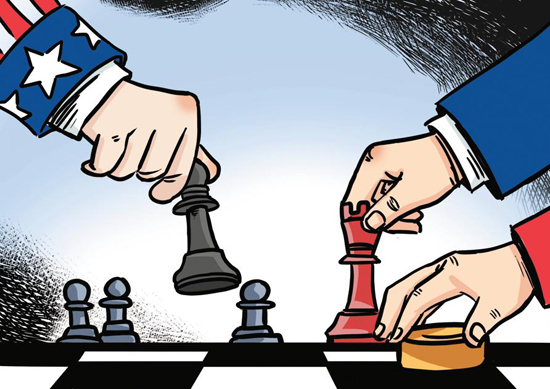 The Western intelligentsia's understanding of China's unhindered rise as a superpower is limited, said Ramzy Baroud, a journalist and editor at The Palestine Chronicle, in an opinion piece published by Politics Today on Jan 5.
According to the article, China is not only a political actor but the most important political actor in the world, as it gradually but surely challenges American and Western dominance on various fronts.
"The sooner we acknowledge that China is an influential political entity that operates according to a clear and decisive political strategy, the more meaningful our understanding of the geopolitical transformation in Asia, and the rest of the world, will be," Baroud said.
China's take on politics has always been quite different from others, Baroud noted. China does not need to invade countries to earn the designation of a political actor. Instead, China is simply tapping into its own historical trajectory of utilizing economic influence in its quest for greatness.
According to a report published in October by the International Institute for Sustainable Development, over the last 12 years, China has been Africa's largest trading partner. "China has created 25 economic and trade cooperation zones in 16 African countries," the report reads, "and has continued to invest heavily across the continent throughout the COVID-19 pandemic, according to a government report about Chinese-African economic and trade ties."
While the West was fighting futile wars in Afghanistan and Iraq as part of the ill-defined "war on terror", China has moved in to fulfill a much larger economic role, branding itself as a fair partner, especially compared to Western powers, Baroud said.
Baroud also dismissed the notion the US has used its global dominance to achieve noble objectives, for example, "restoring" democracy and defending human rights. "Not only are the degradation of China and the elevation of the US essentially racist, but also entirely untrue," Baroud said.