Making employment a priority to inject stimuli for growth
China Daily | Updated: 2022-01-14 07:57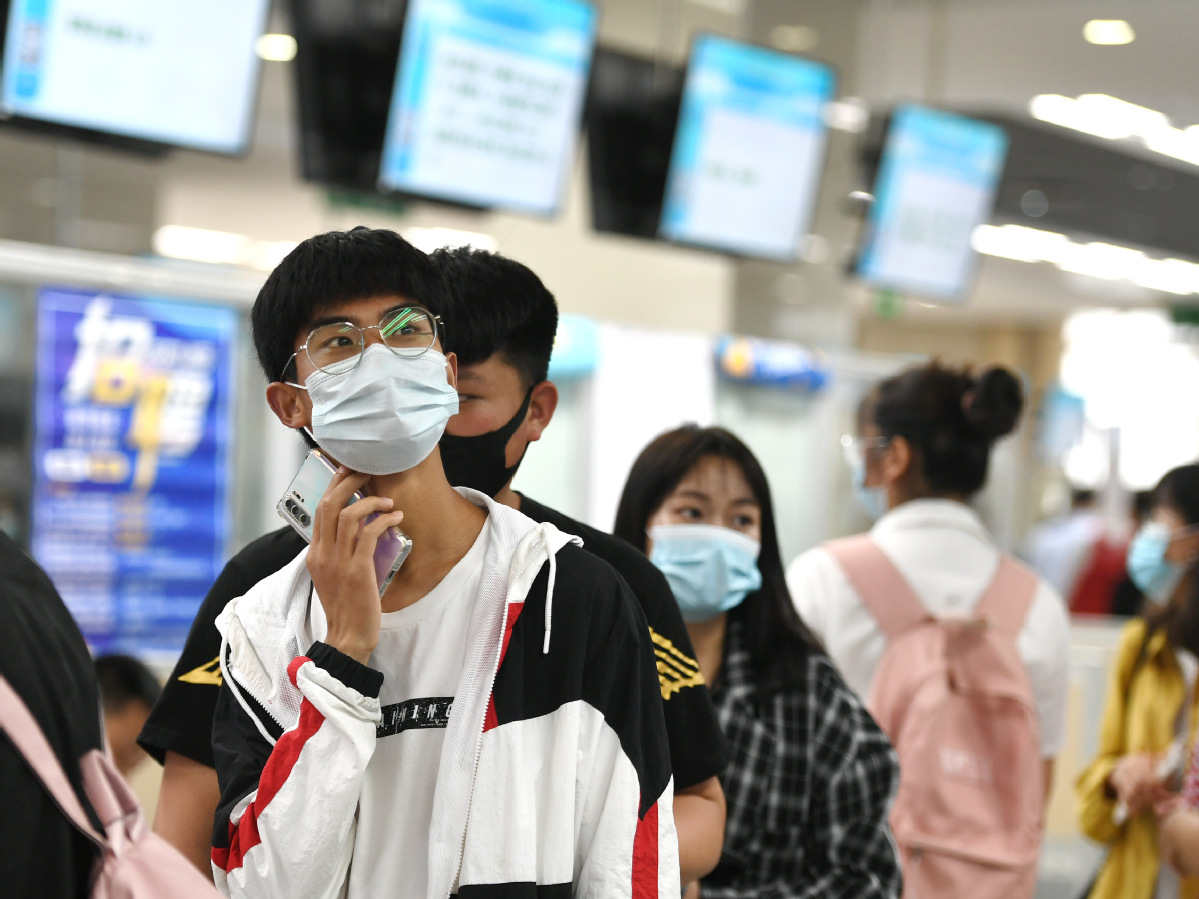 The National Development and Reform Commission and other government departments have made employment a top priority in their work plans for 2022.
That means the country will give priority to generating employment in its economic and social development and macro policies and will respond actively to the pressures of shrinking demand, supply shocks and weakening expectations to stabilize the macro economy.
Responding to changes in the international environment over the past century and the impact of the COVID-19 pandemic, China launched its new dual-circulation development paradigm in 2021, which is helping to promote high-quality development. This achievement is inseparable from the government's new tax and fee cuts for market entities, and the continuous reform, innovation and employment expansion by private enterprises and other market players.
Keeping employment stable ensures steady growth in personal incomes, which is crucial to increasing consumption power and corporate investment. Given that its economic development is facing multiple pressures, China should adhere to the employment-first policy in its macro policies, make ensuring employment the focus of its macroeconomic policy, and promote employment expansion through fiscal, financial, investment, industry policies to let economic growth benefit low-income groups better.
It should continue to implement new tax and fee cuts for market entities, helping reduce the threshold for micro, small and medium-sized enterprises and individual businesses. The recent reserve requirement ratio cut made by the central bank to increase support for the real economy is a positive signal to the labor market.
The country should roll out policies to support the employment of key groups. The number of college graduates in 2022 is expected to reach 10.76 million, the largest in both number and increment in recent years, and the number of overseas students returning to the motherland has been increasing because of the impact of the pandemic. To help college graduates and other young people, the country should solve the structural contradiction between labor supply and demand, adjust the structure of talents, improve the setting of education majors and change the concept of employment.
There are about 290 million migrant workers in China and whether they can find stable employment is crucial to consolidating poverty alleviation efforts and rural revitalization. Big cities should strengthen public services and try to turn migrant workers into local residents, and grassroots departments should find out the employment base of the population lifted out of poverty and offer targeted vocational training.