Anti-competitive practices against Chinese firms hurt Western consumers, taxpayers
By Bradley Blankenship | CGTN | Updated: 2022-01-14 08:19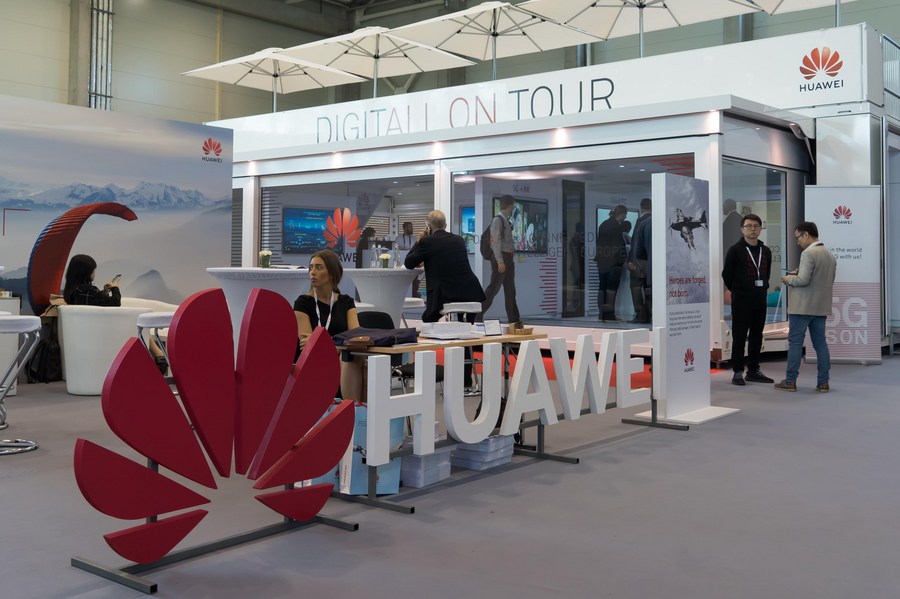 Former UK Business and Industry Minister Vince Cable, who served for five years in his post in the coalition government led by David Cameron, said at an event on January 10 that the UK government's decision to ban Huawei 5G equipment and services was made "because the Americans told us we should do it."
Contrary to what Prime Minister Boris Johnson's government has claimed, citing evidence from the country's National Cyber Security Centre (NCSC), Cable said the decision "had nothing to do with national security."
Furthermore, the former minister said, "If Britain had kept with 5G, we would now be at the forefront of countries using the most advanced technologies. And we're not."
Cable's remarks on the Huawei issue is a pretty damning statement, implying market manipulation done solely for political reasons. It is also a serious wake-up call for some countries that are, in essence, shooting themselves in the foot by forfeiting beneficial opportunities in favor of perpetuating conflict.
To be sure, many had suggested at the time of the UK's ban on Huawei that what Cable said must have obviously been the case. After all, the decision was made just months after the United States imposed sanctions against Huawei that it claimed had to do with national security or foreign policy interests, without giving specifics on what this meant.
Washington's definition of "national security or foreign policy interests" tends to be quite broad considering the country has rarely ever faced any threat to its territorial integrity – what the average person would consider a "national security" threat – yet uses this as an excuse to interfere in other countries' affairs all the time.
There were some rumors that perhaps Huawei technology was banned in the UK because of some kind of "back door" that could allow Chinese intelligence to access data running through Huawei technology, but no evidence has ever been produced of this, unlike the very real back doors that allow Washington to operate its global spy network.
Yet, these sorts of claims are often regurgitated through Western-aligned intelligence agencies to justify bans on Chinese companies in public contract tenders – and it only ends up hurting ordinary people.
For example, Huawei also failed to gain the necessary security clearance to take part in a 5G tender in the Czech Republic. The reason was exactly the same as the UK had said, and no hard evidence of any real security threat was ever produced by the relevant authorities.
As Cable correctly pointed out, Britain could have already been a regional or global leader in 5G had it chosen to move forward with Huawei but instead shot itself in the foot. This is undoubtedly the case with the Czech Republic, a country with some of the highest phone tariff prices in Europe owed to a severe lack of competition.
It's also not confined to Huawei specifically or the telecoms industry. As another example in the Czech Republic, China General Nuclear Power Group (CGN) was eliminated from a Czech government tender last year to update the country's Dukovany nuclear power plant based officially on a security assessment.
Not even to detail the fact that this decision was influenced by brazen pressure from the American side, whittling down the competition on this contract for no good reason could cost Czech taxpayers and consumers even more money. This is at a time when the country is projected to have the second-highest public debt growth in the EU and when energy prices around the world, though particularly in Europe, are skyrocketing.
These are just short-term consequences that don't fully appreciate the long-term consequences of this type of behavior from countries. It's already widely acknowledged that there is a growing innovation deficit between China and some Western countries, particularly the United States but also others.
We can see this by the fact that some Western countries like the U.S. haven't even fully rolled out 5G, while China has launched its first 6G test satellite in November 2020 and is leading the world on 6G patents.
In the future, blacklisting Chinese firms from public tenders to build infrastructure and technology could end up meaning that these things will probably never be built in the recipient country altogether. And surely this sort of self-imposed innovation stunting does not benefit ordinary people and could pose very real threats in the future in itself.
Obviously, this result would be senseless, but it's how things could play out if politics continues to get in the way of important public tenders. Western governments should reflect on what Vince Cable said and choose win-win cooperation over petty politics.

Bradley Blankenship is a Prague-based American journalist, political analyst and freelance reporter.