Shortage of UK workers due to pandemic set to drive up prices
By EARLE GALE in London | China Daily Global | Updated: 2022-01-14 09:25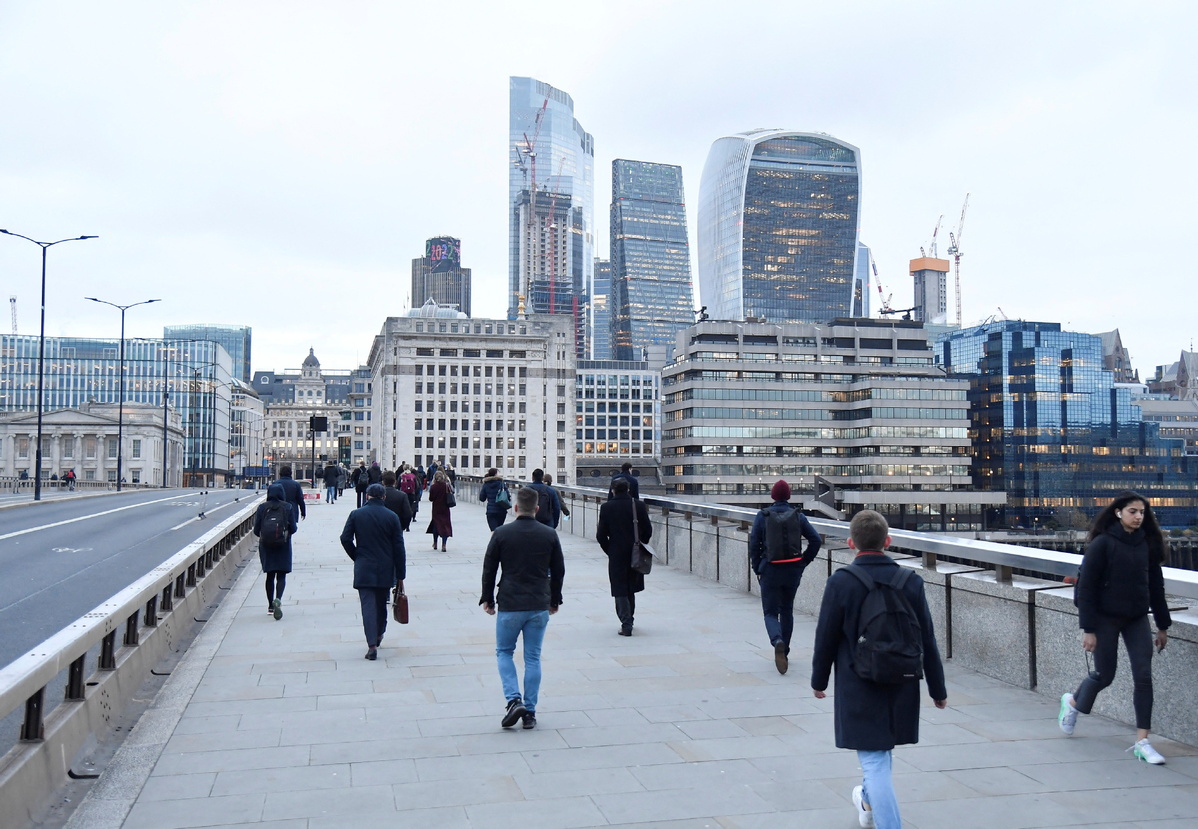 The novel coronavirus pandemic will push up prices in the United Kingdom in the coming weeks, the Confederation of British Industry has warned.
The organization, which is known as the CBI, told the Financial Times newspaper the price hikes are being caused by companies passing on the extra cost of dealing with a shortage of workers created by the pandemic.
The CBI told the paper the 190,000 British companies it speaks for are currently grappling with double the normal number of employee absences.
It said the fast-spreading Omicron variant of the virus that causes COVID-19 has led to companies reporting absence rates of around 10 to 15 percent, instead of the usual 5 to 6 percent for this time of year.
The Daily Mail newspaper said Whitbread, the company that owns the Premier Inn chain of hotels, is typical of the problem, with around 3,000 employees, or about 10 percent of its workforce, off sick.
Liz Crowhurst, director of the CBI's policy unit, told the Financial Times: "If that 10 to 15 percent hits 20 percent, that's when you would see businesses closing temporarily, especially small and medium-sized enterprises."
But she said, for the moment, companies are coping with the shortage of workers by turning to agencies that supply temporary employees.
The Guardian newspaper said the anticipated rise in prices caused by the extra expense will fuel inflation and heap pressure on the UK's central bank, the Bank of England, to raise interest rates.
The BBC noted the shortage of workers has also led to recruitment companies offering higher-than-normal salaries, including one company that is placing graduate lawyers at law firms on starting salaries of 150,000 pounds ($206,000) a year. Last week, the grocer Sainsbury's became the latest UK supermarket to push up the pay of its shop workers, to at least 10 pounds an hour. Rivals Aldi, Lidl, and Morrisons have all recently made similar moves.
ITV News said UK job vacancies have been at record levels ever since the economy reopened at the end of the last lockdown and resulting hikes in pay have pushed average salaries for the period from August to October up this year by 4.9 percent compared to last year.
But the BBC said many companies have struggled during the pandemic and have found it difficult to raise wages to compete for the shrinking pool of workers.
James Reed, chairman of recruitment agency Reed Recruitment, told the BBC the UK is experiencing a boom in the jobs market unlike anything seen for decades.
"It's the best time in 50 years to look for a new job, in a situation where the pendulum has swung in jobseekers' favor," he said.