EU urged to resolve N. Ireland Protocol
By JONATHAN POWELL in London | China Daily | Updated: 2022-01-14 09:48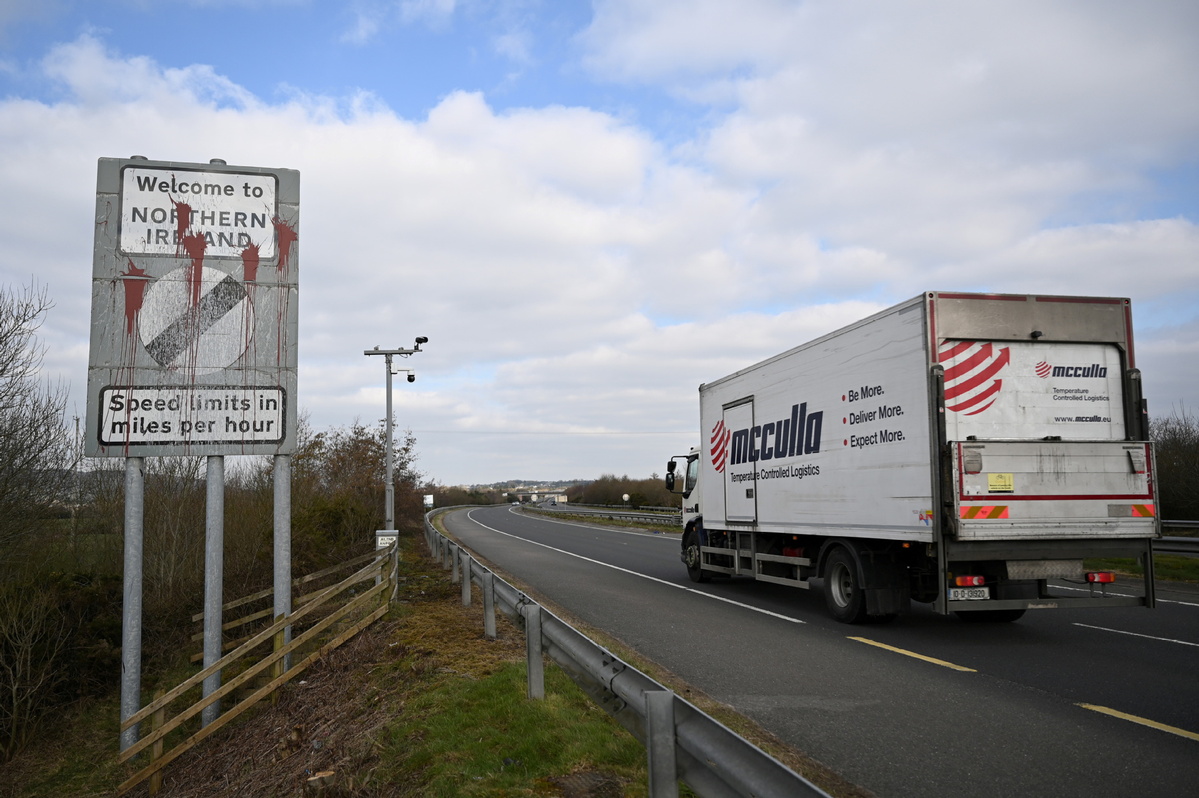 The United Kingdom's Foreign Secretary Elizabeth Truss said solving problems with the Northern Ireland Protocol requires a "pragmatic approach" from the European Union, ahead of her first meeting with the bloc's chief negotiator.
Truss was due to host the talks on Thursday with European Commission Vice-President Maros Sefcovic at Chevening House, a 17th century stately home in southern England, in a renewed effort to end the post-Brexit protocol dispute that has caused trade disruption and damaged wider EU-UK relations.
In comments released by the UK government before the meeting, Truss said she will put forward practical, reasonable solutions starting from the fundamental principles, with a view to agree on a plan for intensive negotiations.
"There is a deal to be done that protects peace in Northern Ireland, defends our Union, and maintains the integrity of the United Kingdom and EU. But it will require a pragmatic approach from the EU," she said.
Truss has taken over post-Brexit negotiations with the EU, after Brexit minister David Frost resigned last month, and is understood to be seeking fast progress on the issue.
'Myriad problems'
"The EU has a clear responsibility to help fix the myriad problems caused by the Protocol and protect the Belfast (Good Friday) Agreement. As fellow believers in liberty and democracy, we should be capable of reaching an agreement that delivers for Northern Ireland and allows us to unleash the full potential of our relationship," Truss said on Wednesday.
Following the UK's withdrawal from the EU in January 2020, both sides sought to avoid a hard border on the island of Ireland, in order to protect the Good Friday Agreement and prevent a return to conflict.
The protocol came into force in January last year, meaning that Northern Ireland effectively remains in the EU customs union and the single market for goods. But the UK government and unionist parties in Northern Ireland said it is not working, claiming that EU-ordered border checks on British goods are having a negative effect on trade.
Writing in the Sunday Telegraph, Truss said if a solution is not found, she remains prepared to trigger the Article 16 mechanism, which allows either side to undertake unilateral "safeguard" measures if the deal is leading to serious practical problems or causing diversion of trade.
Sefcovic warned last month that if Truss was to invoke Article 16, it would throw into jeopardy "the foundation of the entire deal" reached between the two sides.