'Battle' contends for Spring Festival audiences
By Xu Fan | chinadaily.com.cn | Updated: 2022-01-14 14:37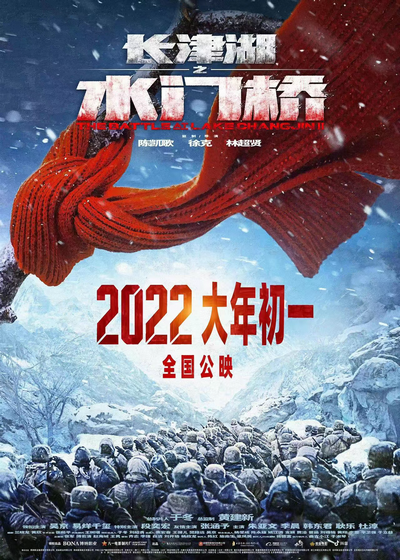 The Battle at Lake Changjin II, the sequel to China's all-time highest-grossing blockbuster, has been announced to open on the first day of the Year of the Tiger, Feb 1.
Still being shown in some domestic theaters, The Battle at Lake Changjin- the first installment - has grossed more than 5.7 billion yuan ($896.3 million), selling over 124 million tickets.
A few hours after the announcement, the sequel quickly topped the voting list for new movies netizens most want to watch on live tracer Beacon, signaling the franchise's popularity.
Zhang Rongdi, an analyst with Beacon's research department, predicted the Spring Festival holiday - arguably China's most fiercely contended period for the box office - could quite possibly play host to a super blockbuster, if 2021 and 2016 are any indication. Each champion of the two years respectively accounted for 45 and 40 percent of the overall ticket receipts during the seven-day Spring Festival vacation.
Currently, a total of 10 new movies have been announced for release during the approaching holiday.
The other four of the top five are, in order, Nice View, Only Fools Rush In,the Pleasant Goat and Big Big Wolf franchise's latest outing Dunk for Future, and Sharpshooter.