China Three Gorges reports enormous increase in clean energy capacity
By Zheng Xin | chinadaily.com.cn | Updated: 2022-01-14 15:55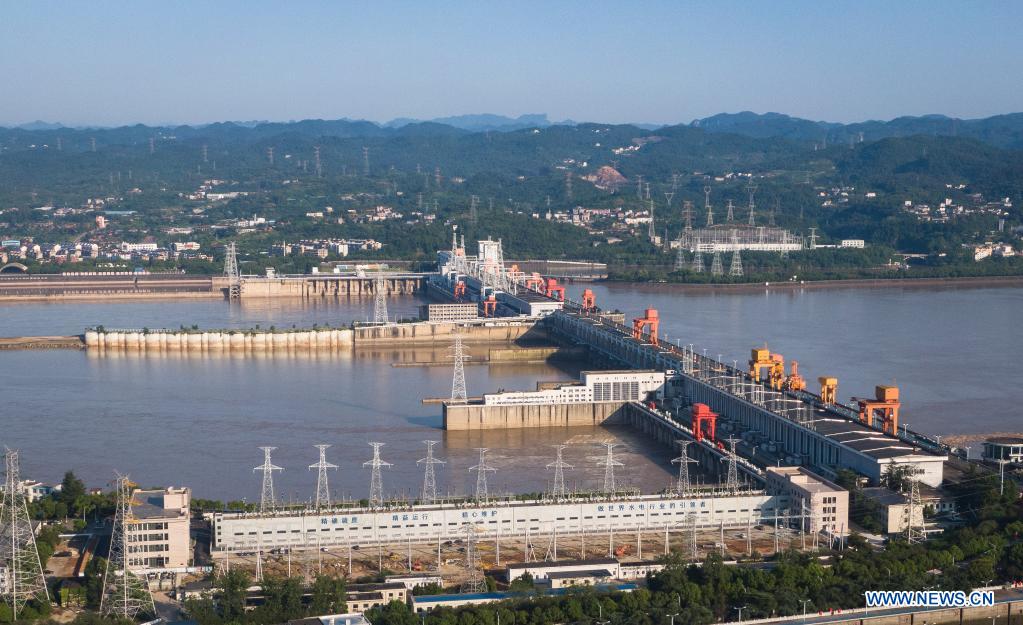 The installed renewable energy capacity of China Three Gorges Corp has reached 104 million kilowatts as of Wednesday, after a batch of mega new energy projects was put into operation last year.
Annual power output of clean energy has exceeded 340 billion kilowatt hours, up 9.5 percent year-on-year and ranked top in the world, the company said.
Of the total renewable energy installed capacity, hydropower accounts for 70 percent, including the Three Gorges project, Gezhouba hydropower plant, Wudongde hydropower station, the Baihetan hydropower station, Xiluodu hydropower station and Xiangjiaba hydropower station, it said.
The company has been stepping up new energy development in recent years, with installed capacity for those already put into operation exceeding 26 million kilowatts. The company expects the figure will rise to 70 million to 80 million kilowatts by the end of the 14th Five-Year-Plan.