Will more women have three children?
By Zhao Yaohui | chinadaily.com.cn | Updated: 2022-01-14 16:03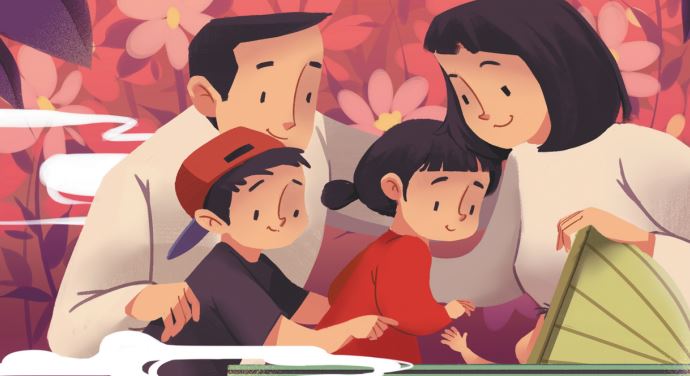 China's birth rate has been falling since 2016 — for example, 12 million new births were recorded in 2020, but the number is expected to drop below 10 million in 2021 despite a series of pronatalist policies taken by the government. And although the two-child policy introduced in 2016 caused an uptick in the number of newborns, it failed to reverse the falling birth rate trend.
Can the three-child policy introduced last year succeed where earlier favorable family planning policies failed?
The picture doesn't look good, though. China's birth rate in 2020 declined to 1.3 percent, far lower than the replacement rate of 2.1, according to the seventh national census results. Since the population of women of childbearing age in China has reached its peak, it will continue to decline.
From the perspective of economics, having children is essentially an economic decision. The costs and benefits of having a child play a key role in such families' decision.
As for benefits, children carry on the family name and can help strengthen the bond between a man and woman. And having children gives an assurance to parents that they will have someone to take care of them when they get old.
When it comes to costs, women have to endure physical and mental stress to give birth and bring up children. Childbirth is painful and, in extreme cases, could be fatal. Also, new mothers, in general, find it difficult to adjust family and work life. Plus, having children also means additional expenses and in some cases cutting costs to provide good education for the children, as well as dedicating huge amounts of time to bring them up.
Apparently, people tend to have more children if there are more benefits and fewer children if the costs outweigh the benefits. That most couples in today prefer to have just one child means there are more costs than benefits of having more children.
Besides, with the improvement of the pension system in China, elderly people today depend less on their offspring, and thanks to the continuous increase in the number of well-educated and financially independent women, quite a few young women consider marriage more of an option than a necessity. These factors have also played a role in the decline in the birth rate.
Moreover, because of the shortage of quality education and good schools, parents have to spend large amounts of money and time to ensure their children get admitted to good schools and colleges so they can get quality education, leading to frequent arguments and conflicts in families, and prompting many couples to not have a second, let alone a third, child. The stress and tension of parents infect children. And stress and unhappiness could undermine the mental health of a child.
To address these problems, especially to reduce the education burden of students, and by default their parents, the government introduced some policies, including the "double reduction" policy, recently.
High housing prices are also discouraging many young couples from having children. Cities and towns where housing prices are relatively low usually have higher fertility rates around the world.
More importantly, in most cases, women still shoulder most of the responsibilities of bringing up a child, and experts and surveys say women usually find themselves at a disadvantage at the workplace after giving birth.
In Denmark, an advanced economy, for example, working mothers get lower salaries compared with men even 20 years after giving birth despite having the same education level and years of experience. While a longer paid maternity leave may protect women from being dismissed or demoted, such women are still ignored when it comes to promotion and increments. In fact, studies show that a longer paid maternity leave has little effect on boosting the fertility rate if women are more concerned about their career prospects.
But there is no need to be over-pessimistic. Children still play an indispensable role in a family, and despite the improving social services, many grown-up children still take care of their aged parents.
Apart from improving education quality and reining in housing prices, however, the government should also take measures to meet the real needs of working mothers, in order to boost the birth rate. For instance, establishing more day childcare centers can free working mothers of the responsibility of taking care of children by neglecting their jobs.
In East Asia, the low fertility rate is largely attributed to women's lower position in the family. Many women are tired of rushing back and forth between work and housework, while men are rarely extending a helping hand. So they have decided not to marry, and if they marry, not to have children. Thus men have to shoulder their part of the social and familial responsibilities to promote gender equality. It will not only promote domestic harmony but also can help increase the fertility rate.
The author is a professor of economics at the National School of Development, Peking University.
The views don't necessarily represent those of China Daily.
If you have a specific expertise, or would like to share your thought about our stories, then send us your writings at opinion@chinadaily.com.cn, and comment@chinadaily.com.cn.