Shanghai releases plan for Chongming eco-development
By XING YI in Shanghai | chinadaily.com.cn | Updated: 2022-01-14 17:05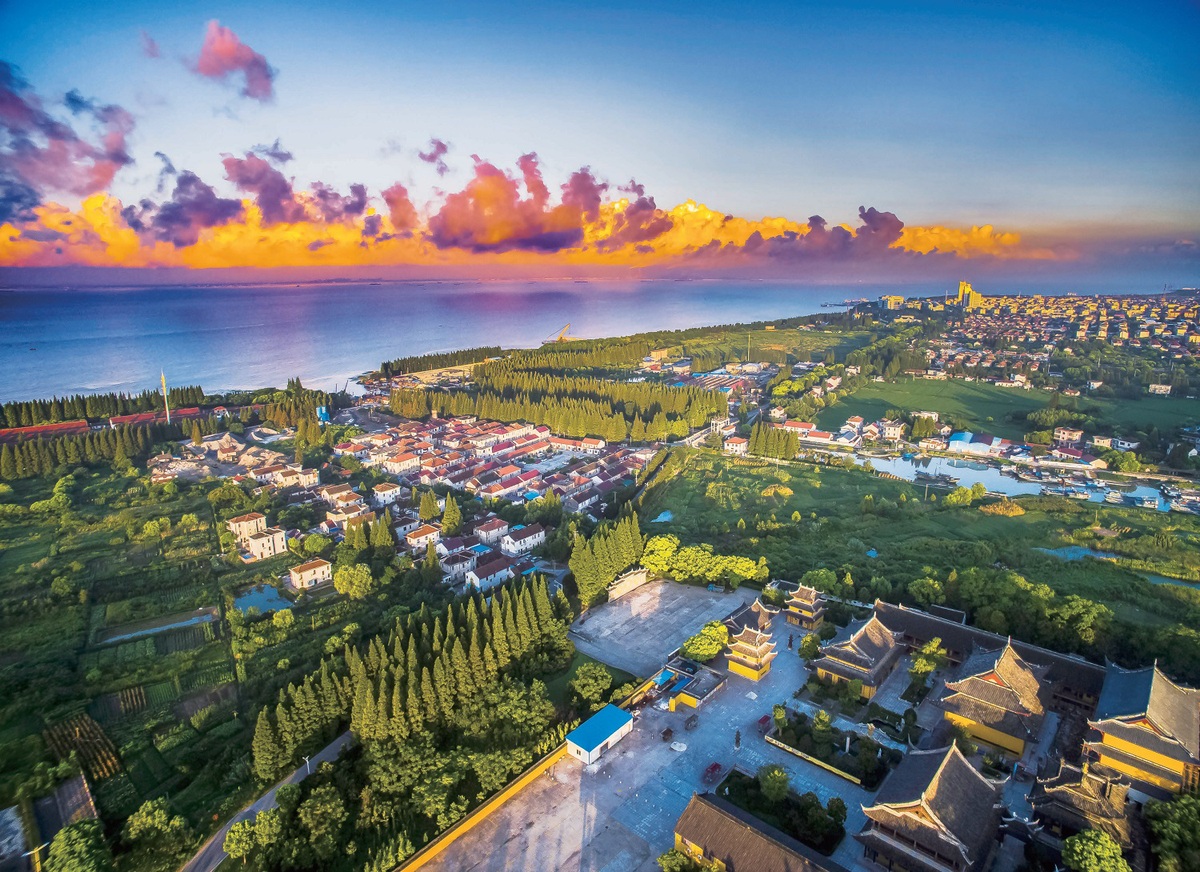 Shanghai officials held a news conference on Friday to unveil the ecological development guideline for Chongming Island from 2021 to 2035.
The guideline contains 10 indexes related to the island district's ecological development. A goal for each of these indexes has been set.
These goals include raising the growth rate of the gross ecosystem product to higher than the island's GDP growth, and increasing the areas of wetland, farmland forest, lakes and rivers to more than 86 percent.
The guideline is a continuation of the municipal government's decision to turn the island district into an "ecological island" two decades ago, said Peng Chenlei, vice-mayor of Shanghai.
"Chongming is a key node in the global ecosystem, and its development is related to the protection of global biodiversity. We should contribute good green development models to the world," said Peng.
Hua Yuan, director of the municipal development and reform commission, said the government has continuously increased fiscal support for Chongming over the past 20 years, and the commission is designing the next action plan to implement the guideline's targets.
"Chongming has very unique ecological resources. As the world's largest alluvial island at the mouth of the Yangtze River, it is a crucial rest stop for migratory birds and fishes," said Chen Jiakuan, director of the Institute of Biodiversity Science of Fudan University.
"Therefore, the coexistence and thriving of human and nature on the island will contribute Chinese wisdom to the world's development and biodiversity protection."
Chen added that the United Nations Environment Programme has recognized Chongming as "a special region which focuses on ecological civilization to serve as a world model."
Chu Dajian, director of Institute of Governance for Sustainable Development, said the green development in Chongming reflects the patience and strategic focus of the Shanghai government.
"Compared with economic development, ecological development is a slow process. It's commendable that the different municipal leaders in the past two decades have remained focus on long-term benefits rather than short-term gains," he said.