Boom in office realty confirms Shanghai's unstoppable rise
By WANG YING in Shanghai | CHINA DAILY | Updated: 2022-01-15 09:01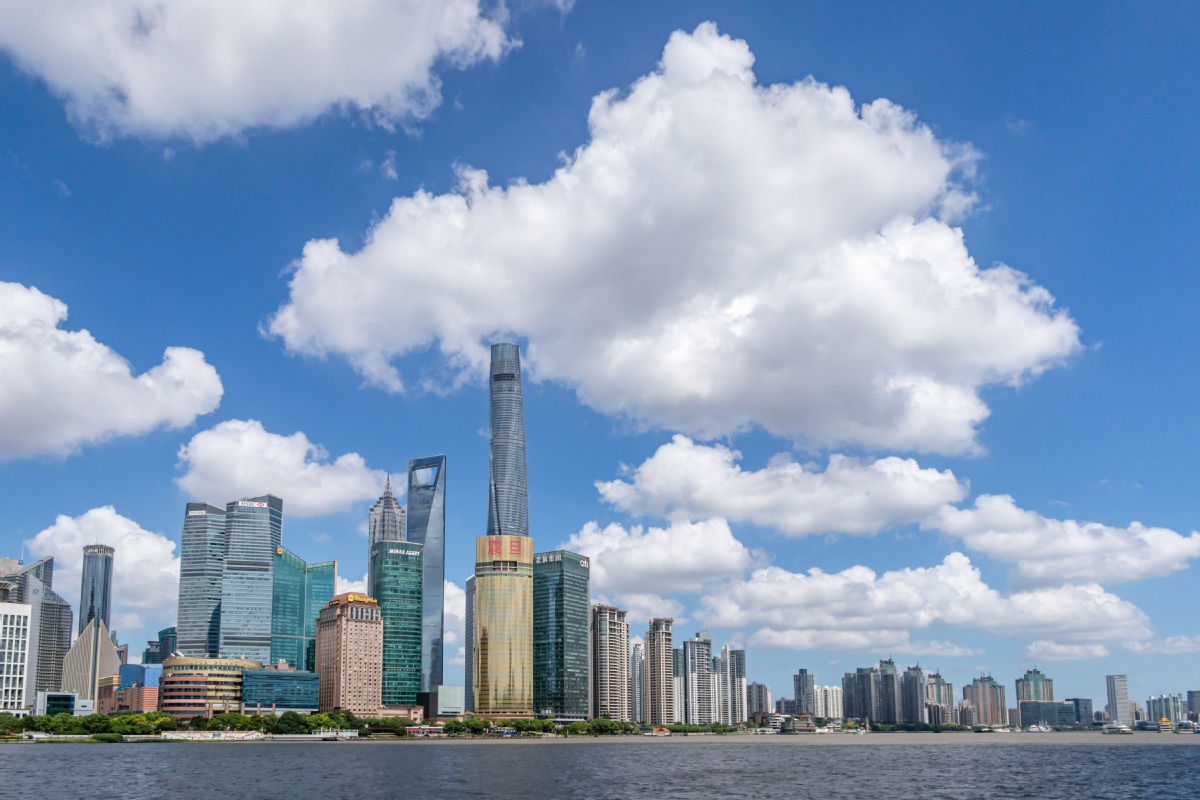 Foreign investors and emerging high-tech industries, it appears, can't have enough of Shanghai, whose charms in the form of business-friendly policies, environment and infrastructure are proving irresistible to every conceivable industry, observers said on Friday after the city set a realty record in the office space segment for 2021.
Net absorption of office space rose to a record 1.3 million square meters last year. Relocation and expansion demand contributed roughly 70 percent to the good show in 2021, a report from CBRE, a global commercial real estate services and investment provider, stated.
A well-balanced demand-supply scenario and various types of tenants in the market helped lower the office market's vacancy rate by 3 percentage points to 16.6 percent last year.
This was particularly true in decentralized areas, stated a report from JLL, a global real estate advisor.
More than a quarter of the demand came from the telecommunications, media and technology-TMT-business, which includes e-commerce, social media, artificial intelligence, big data and fintech.
Upgrade and expansion requirements from sectors like financial leasing, funds, banking and insurance also made a big contribution, CBRE said in its report.
JLL said financial services, professional services and TMT will continue to drive short-term demand, while new economy sectors like advanced manufacturing and new retail will further drive overall demand.
In 2021, 17 new projects were launched, with supply of newly-added office area growing 1.6 times to 1.07 million sq m.
"The office market showed a strong recovery in 2021, a proof that Shanghai leads other cities in emerging industries' layout, and that it holds great attraction for foreign capital as an opening-up gateway," said Zhang Yue, head of office advisory and transaction services with CBRE East China.
Top financial, internet-related and high-end manufacturing enterprises are flocking to the city, while foreign investment continues to rise.
"In the coming six months, the city will add 870,000 sq m in new office space supply, including several much-anticipated prime projects," said Zhang.
Shanghai's commercial property market consolidated its recovery from the COVID-19 pandemic during 2021, ending the year with strong momentum, said JLL.
"There was a clear rebound in demand last year, and we saw record-high absorption in the office and logistics sectors," said Zhang Jing, managing director of JLL East China and head of office leasing advisory of JLL China.
According to JLL's findings, overall net absorption totaled 1.5 million sq m in 2021. And absorption in the Central Business District reached 412,500 sq m, driven mainly by demand for expansion from domestic financial services, professional services, TMT, and retail firms.
"In addition to domestic TMT companies that drove demand in the decentralized market, leasing deals from manufacturing and trading companies accelerated," said Jiang Su, head of project leasing for JLL Shanghai office leasing advisory. He said leasing demand from the healthcare sector also increased.
Since China's focus this year will be on stable growth, the digital economy will spur sustained business expansion, and higher-level financial opening-up will attract more diversified financial organizations, including foreign entities, to the city during the 14th Five-Year Plan period (2021-25), said Wei Chaoying, Cushman & Wakefield's managing director and head of project and occupier services in China.