Millennium Dance Rhyme gets moving in Colombia
Chinaculture.org | Updated: 2022-01-15 09:59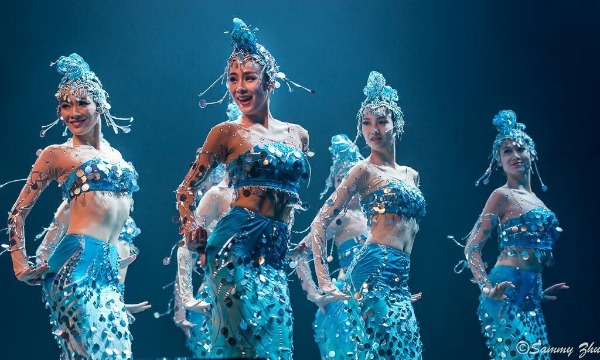 Ramiro Osorio, Colombia's first minister of culture, former ambassador to Mexico and president of the Julio Mario Santo Domingo Theatre, said he highly appreciated China's contribution to the fight against the epidemic, the great achievements made by the Chinese people under the leadership of the Communist Party of China in the past century since its founding, as well as the fruitful achievements of cultural exchanges and cooperation between the two countries in the 42 years since the establishment of diplomatic relations.
In addition to classic dancing performances, the China National Opera and Dance Drama Theater also presented other performances such as bamboo flute solo, male solo and suona (a double-reed horn) solo.
China National Opera and Dance Drama Theater, which is directly affiliated with the central government, is the largest state-level theater with the longest history in China. Over half a century, the theater has performed more than one hundred operas and dance dramas. Chinese national leaders and many foreign heads of state have enjoyed the performances and given high praise.