British Gas chief issues bleak warning over rising prices
By JULIAN SHEA in London | CHINA DAILY | Updated: 2022-01-15 10:38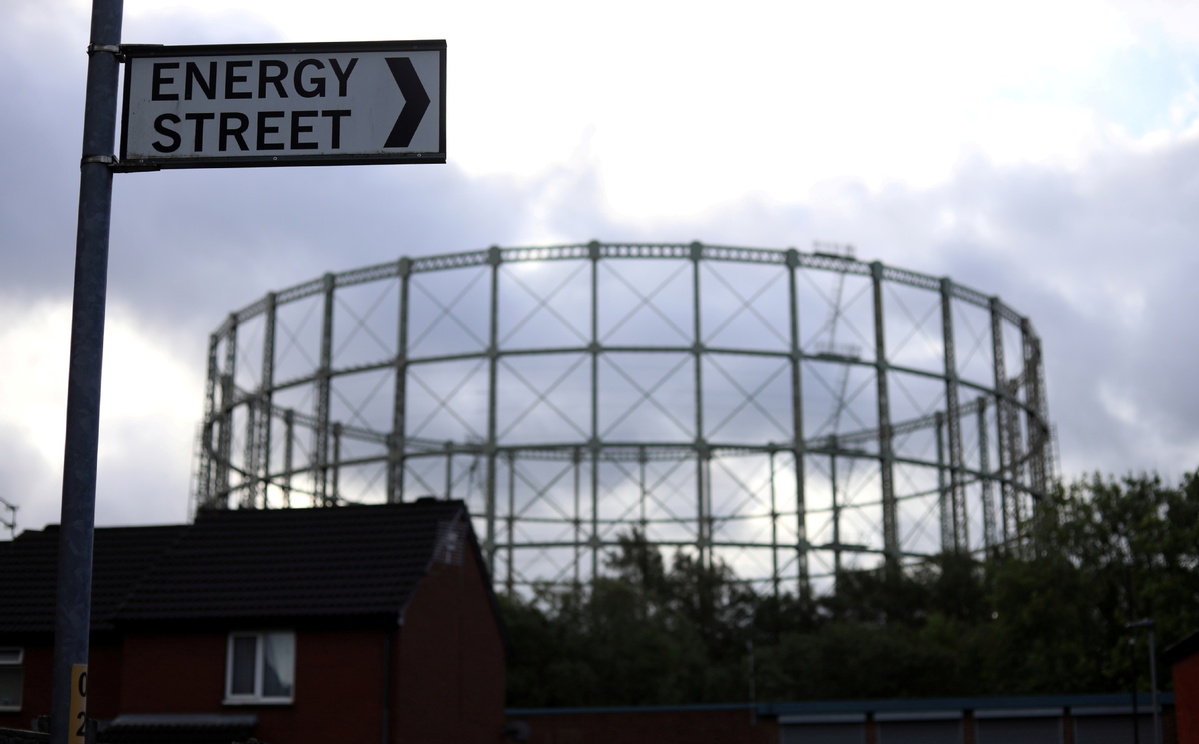 The chief executive of Britain's biggest energy supply company has warned consumers there is "no reason" to expect gas prices will come down "any time soon" and that energy prices are likely to remain high for up to the next two years.
Early next month, the price cap, which limits the rate energy suppliers can charge customers for a default tariff, will be reviewed. There have also been widespread predictions that it will rise significantly, meaning that many customers could find themselves facing annual energy bills of up to 2,000 pounds ($2,727).
Chris O'Shea, chief executive of British Gas owner Centrica, told the BBC that all market indicators show that gas prices, which have shot up over the last year for a variety of reasons, were likely to stay high.
"The market suggests the high gas prices will be here for the next 18 months to two years," he said.
A year ago, the unit price for a therm of gas was 50 pence, but in December it had reached 3 pounds. O'Shea said gas supply was such a global issue that it was not a problem that was easily solvable just by making alternative supply arrangements.
"We bring gas in from the United States, from Norway, from Europe, from Qatar, from other places," he explained.
"So we're not in a position to simply have the (United Kingdom) as an isolated energy market. We are part of a global market.... I'm not sure an increase in UK supply would have brought the price down."
Another indication of the issue's interconnected international nature was the global move away from more carbon-intensive energy sources pushing up global demand for gas.
"As we move toward net-zero, gas is a big transition fuel. So as you turn off coal-fired power stations in other countries, there isn't an abundance of gas that you can just turn on quickly," he said.
With energy prices playing such a significant role in a growing cost of living crisis in the UK, alongside rising national insurance costs, income tax and inflation, it has been suggested that North Sea oil and gas producers should be subject to a windfall tax on their profits, specifically to cushion the blow of rising energy prices.
But trade body Oil and Gas UK said the Treasury is already reaping the benefits of rising gas prices without the need for any further penalties, calculating that over the next two years, high gas unit prices mean that the industry will pay an extra 3 billion pounds in tax, in addition to 2 billion pounds which has already been factored into government calculations.
"The UK Treasury is already gaining significantly from these price rises," Jenny Stanning, external relations director at OGUK, told the Financial Times.
Mitch Flegg, chief executive of Serica Energy which produces 5 percent of UK gas, said such a tax might even contribute to future price rises as it would make planned investment harder.