Biden suffers new blow as jab mandate blocked
By AI HEPING in New York | CHINA DAILY | Updated: 2022-01-15 10:46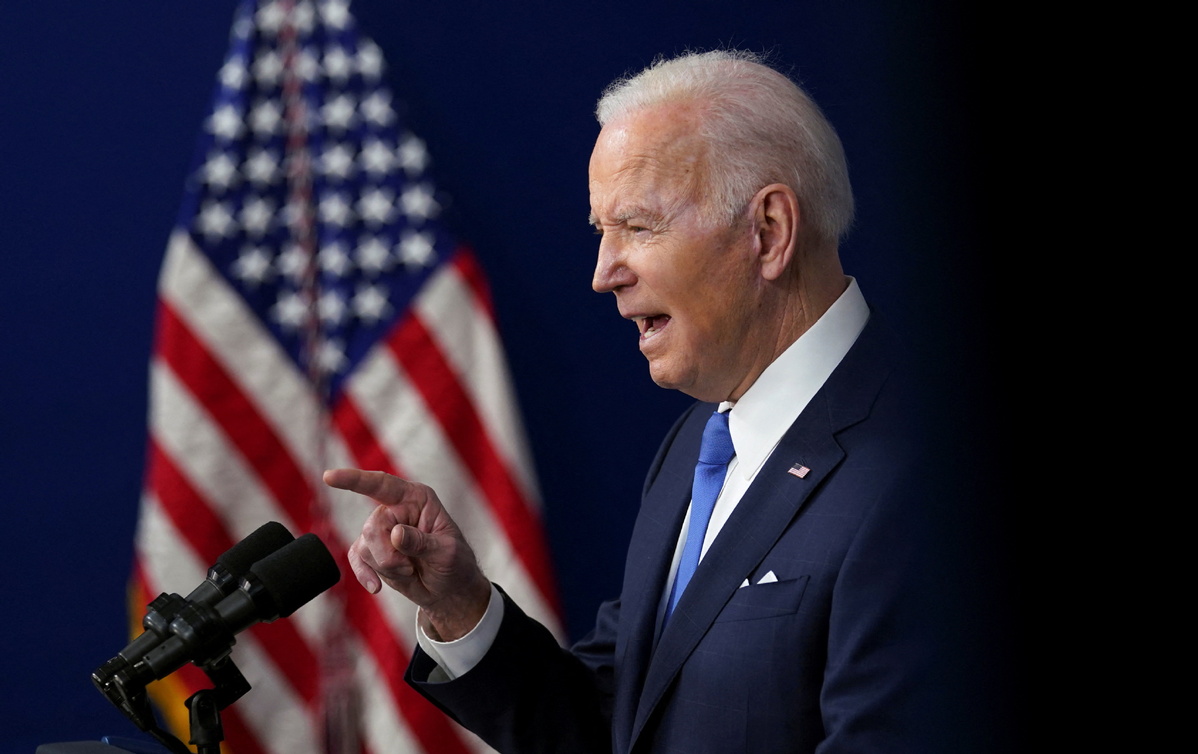 The United States Supreme Court delivered a blow to President Joe Biden on Thursday, blocking his COVID-19 vaccination-or-testing mandate for employees of large businesses.
The 6-3 vote on the employer mandate came as coronavirus cases reached a new high of 1.4 million early this past week and have strained hospitals across the country, mainly with unvaccinated patients. The administration estimated that the mandate would make 22 million people get vaccinations and prevent 250,000 hospitalizations.
Vaccinations have become a politically polarizing issue in the US, where approximately 63 percent of the population is fully vaccinated.
Biden said he was "disappointed" in the court's decision striking down his mandate for businesses with 100 employees or more to vaccinate or test their workers for COVID-19.
"I am disappointed that the Supreme Court has chosen to block common sense lifesaving requirements for employees at large businesses that were grounded squarely in both science and the law," he said.
The president welcomed the requirement that healthcare workers be vaccinated, saying it would affect nearly 10 million people working at facilities receiving federal funds and will "save lives".
After months of public appeals to get people vaccinated against COVID-19, which has killed more than 845,000 people in the country, Biden announced in September that he was making vaccinations compulsory at large private companies.
Unvaccinated employees would have to present weekly negative tests and wear face masks while at work.
Federal agency Occupational Safety and Health Administration gave businesses until Feb 9 to be in compliance with the rules or face the possibility of fines.
But the court's six conservative justices ruled the mandate would represent a "significant encroachment into the lives-and health-of a vast number of employees".
"Although Congress has indisputably given OSHA the power to regulate occupational dangers, it has not given that agency the power to regulate public health more broadly," they said.
"Requiring the vaccination of 84 million Americans, selected simply because they work for employers with more than 100 employees, certainly falls in the latter category."
The three liberal justices dissented, saying that the ruling "stymies the federal government's ability to counter the unparalleled threat that COVID-19 poses to our nation's workers".
Agencies contributed to this story.