'Snow Dream' is reality for conductor on train to Winter Games
Share - WeChat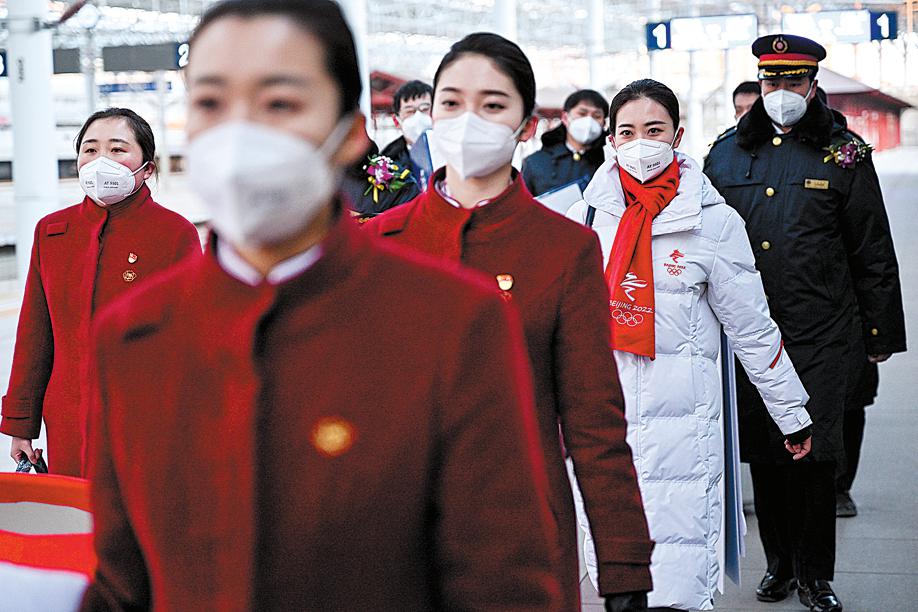 "We have an English WeChat group," says Wang Yali, another conductor of the "Snow Dream" crew. "Wu is the English team leader and urges us to check in every day. She is also our offline full-time English training teacher. Snow is white, and dreams are colorful."
Wu has changed from a witness to a participant. She has so far provided more than 30 group explanations and information to grateful recipients. She is familiar with the layout of the venues of the Winter Olympics, and has also entered the hearts of Chinese and foreign passengers.
Wu has always cherished the first letter of commendation she received on the train. The letter was written by an art teacher. "Thank you for your service and care along the way. This is my most unforgettable high-speed rail experience," the man says.
Wu says in response: "I just changed seats and poured tea for his students. This is my job, and I didn't expect it to be so touching to him."
"Dear passengers and friends, welcome to take the G8811 train of the Beijing-Zhangjiakou high-speed railway from Beijing North to Taizicheng." The boarding announcement echoes down the busy platform. Wu was in position at the front of the carriage.
She skillfully guided passengers boarding, helped them find seats, and organized luggage racks, patiently, meticulously and tirelessly.