'Snow Dream' is reality for conductor on train to Winter Games
Share - WeChat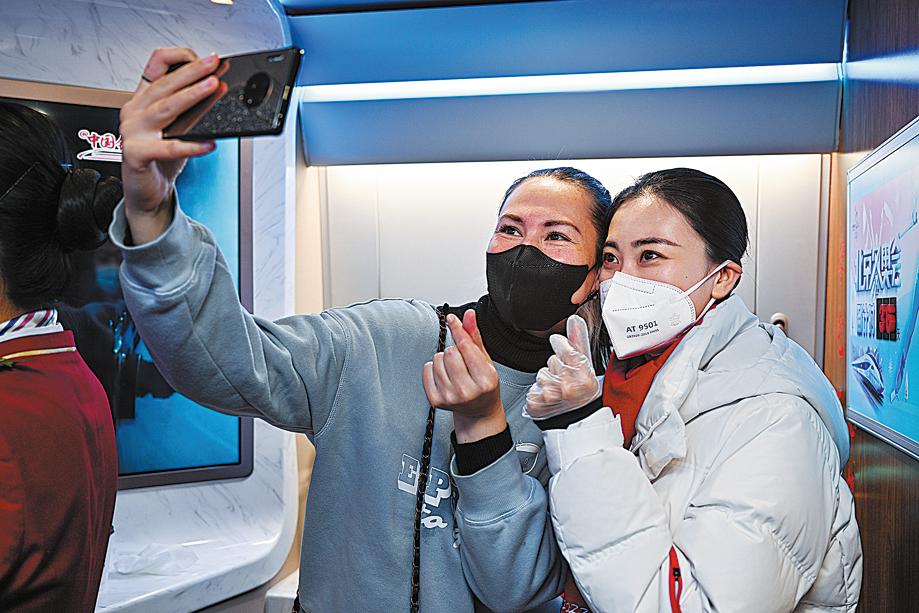 The questions seemed to flow. "What is the maximum operating speed of the Beijing-Zhangjiakou high-speed railway?"
"What preparation has the railway made for the Winter Olympics?"
"What services are provided for our passengers on the train?" Wu calmly and confidently answered the passengers in both Chinese and English.
On the train, she poured a cup of coffee for a female passenger from Russia. This small detail broke the barrier of national borders and they exchanged WeChat details.
During college, Wu liked to listen to the song My Love by the Irish singing group Westlife.
"There is a lot of heat and a lot of light. I work with 135 staff on the Beijing-Zhangjiakou high-speed rail to serve the Winter Olympics, with 'love to warm up the service'," she says. Her tone was firm and determined.
Outside the window, the scenery is constantly changing as the countryside speeds by. The Fuxing train cuts into wind, carrying dream chasers, rushing into the distance, toward the snow country.