Zimbabwe records troubling rate of road crash deaths
By Edith Mutethya in Nairobi, Kenya | chinadaily.com.cn | Updated: 2022-01-15 13:32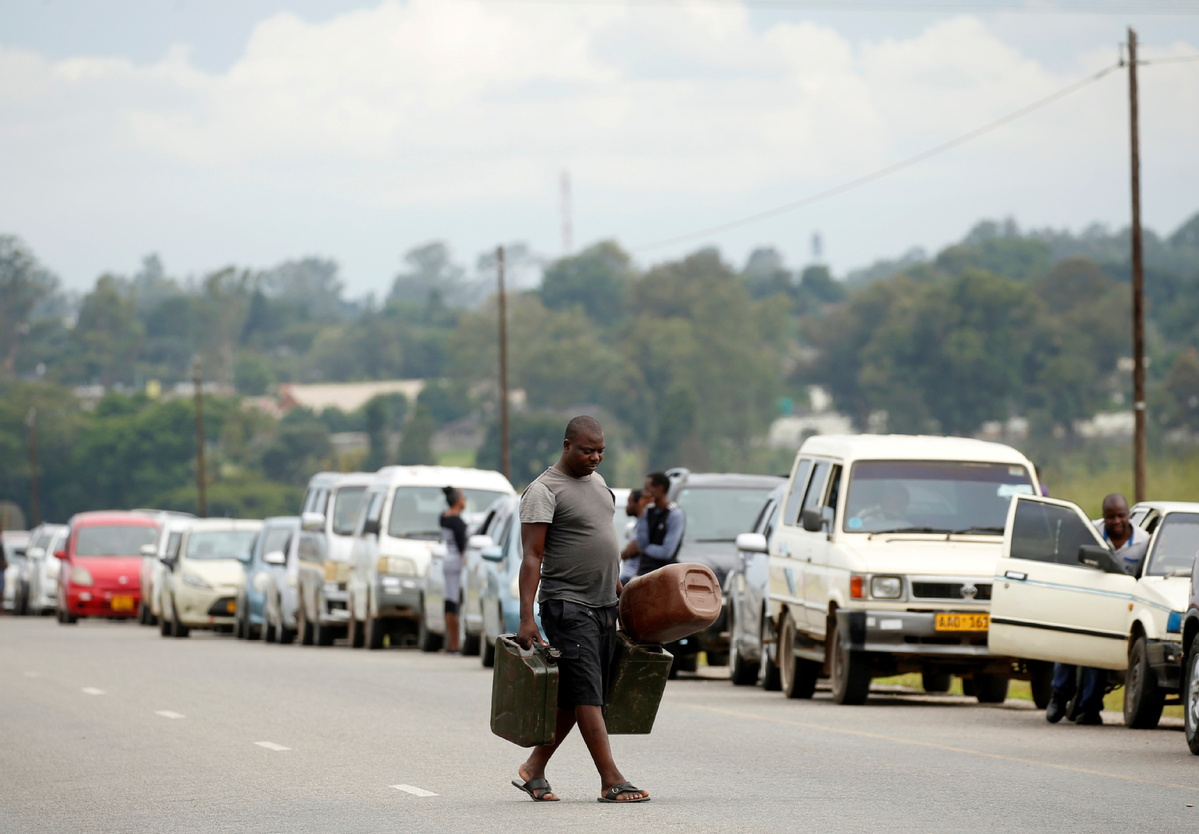 Zimbabwe has recorded an increased number of road crash deaths, with annual road accident-related fatalities projected to triple in the next 10 years, unless stakeholders take concerted actions and increase their commitment, according to a new report.
Released on Wednesday, the United Nations Road Safety Performance Review of Zimbabwe said road crash deaths rate rose by 34.5 percent between 2011 to 2019, from 1,291 deaths in 2011 up to 2,000 in 2019.
The review said statistics from the Traffic Safety Council of Zimbabwe indicated that road accidents occur on Zimbabwe's roads every 15 minutes. Five people die every day, which equals to approximately 153 people every month.
It said most of the accidents occur on Fridays and Saturdays, but also on popular holidays including Easter, Heroes, Christmas, and New Year's Day.
Analysis by the Traffic Safety Council of Zimbabwe of 16 major crash disasters between 2016 and 2017 that claimed 316 fatalities, showed that speeding was the main cause of fatalities. It accounted for 37 percent of deaths.
Tire bursts contributed about 4 percent of crashes and road conditions about 1 percent. Reversing and overcorrecting for errors accounted for about 6 percent of fatalities, while disobeying road rules contributed about 3 percent. Negligent driving accounted for about 9 percent.
Further estimates by the council research in 2018 showed that the country loses about $406 million annually from an average 40,000 road traffic accidents every year, which is estimated to be almost 3 percent of the gross domestic product.
"With the second United Nations Decade of Action for Road Safety 2021-2030 underway, Zimbabwe has the opportunity to halve road traffic crash fatalities and injuries by 2030," said Jean Todt, the UN Secretary-General's Special Envoy for Road Safety.
"With increased political and financial commitments from all stakeholders, the country can turn this situation around, guided by the recommendations of this review."
Globally, 1.3 million people die every year from road crashes and over 50 million are injured. Africa records the highest fatality rates per million inhabitants, the report said.
edithmutethya@chinadaily.com.cn