Top court makes clear upholding the law doesn't mean being harsh
China Daily | Updated: 2022-01-17 07:57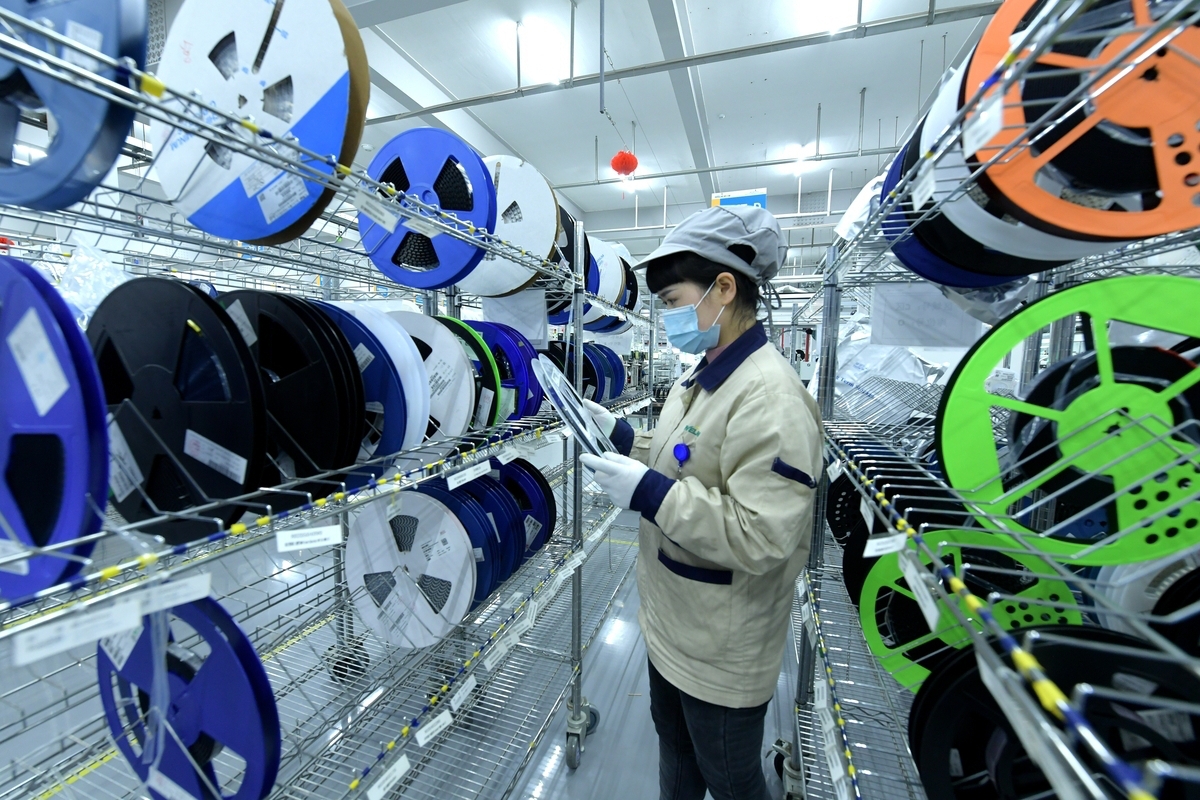 On Friday, the Supreme People's Court issued directives on giving full play to judicial functions to help the development of micro, small and medium-sized enterprises.
It proposes 20 specific measures, including establishing a "green channel" for small businesses to settle their debt disputes, saying no to "criminal law comes prior to civil law" in resolving SMEs' disputes, and banning arbitrary probes and the shutting down of SMEs.
Some have said that the document, which outlines 20 means of providing judicial assistance for SMEs, shows the courage to crack the hardest nuts in the field.
It indicates that the SPC has put itself in the position of SMEs to help solve their problems, and is committed to helping them resolve some of their old problems in judicial practice.
Notably, the directives call for a strict distinction between economic disputes and criminal offenses, and preventing identifying civil liability as criminal liability. Comparatively weak in dealing with risks in the face of uncertainties, such as those caused by the COVID-19 pandemic, SMEs are more likely to fail to fulfill a contract or required obligations than larger companies. So the judicial authorities should not take a one-size-fits-all approach to address disputes of enterprises of various sizes and backgrounds.
The document makes it clear that the judicial departments should demarcate the boundary between criminal and civil liabilities. A clear distinction between criminal and civil liability will allow entrepreneurs to take off the paper shackles and conduct business with peace of mind. Putting an end to equating business failure with a criminal offense is the right thing to do.
The Supreme People's Court's directive also clarified that it would earnestly implement Article 187 of the Civil Code, which stipulates that civil claims have priority over administrative and criminal penalties such as fines and confiscation of property.
The Civil Code fully considers the vulnerability of market players to government departments and gives priority to businesses, including SMEs, to receive compensation.
Moreover, the document also proposes that the judicial departments should minimize the adverse impact of enforcement measures on SMEs, so as to avoid infringing on their legal rights and interests in the process of enforcing the law. While upholding the sanctity of the law, this will allow enterprises to "take a breath" and give them a chance to turn their fortunes around.
SMEs create 230 million jobs in the country, and they shoulder the major responsibility of conserving production capacity, creating jobs and balancing the economic ecosystem. Protecting these market players is of great significance to ensuring the steady and healthy growth of the national economy.