Lawmakers call for Johnson to resign
By EARLE GALE in London | China Daily Global | Updated: 2022-01-17 09:11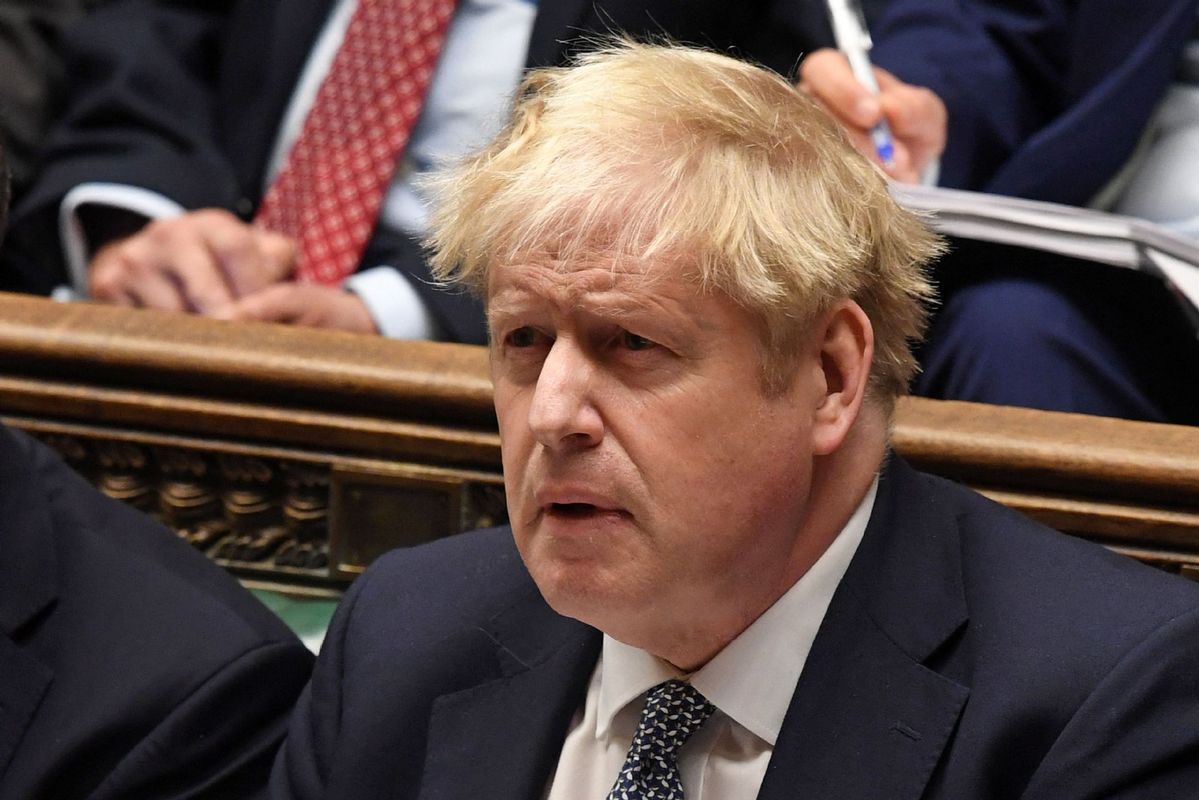 Boris Johnson, the United Kingdom's once popular prime minister, could be booted from office in days, Conservative Party insiders have said.
Johnson, who ousted his predecessor, Theresa May, before winning a general election in December 2019 with 43.6 percent of the vote-the party's best showing since 1987-has been vilified recently, after photographs emerged showing him apparently breaking the nation's novel coronavirus lockdown rules by attending parties.
The Daily Mirror newspaper, which supports the Labour Party and is a frequent critic of Johnson, said he must resign or be fired. More surprisingly, several newspapers that normally support Johnson's ruling Conservative Party have said the same.
Labour Party leader Keir Starmer told the BBC: "I think it's pretty obvious what has happened; there's industrial-scale partying been going on at Downing Street, not much of it is really denied. I think that the public have made up their mind. I think the facts speak for themselves."
Starmer said the prime minister "broke the law" and then "lied about what … happened", which made things worse.
He wrote in the Daily Mirror's sister paper, the Sunday Mirror, Johnson now only cares about saving his career.
"He can no longer do his basic duties," he said. "In the public interest, he should resign."
The Daily Mirror said Johnson is planning to fire several senior Conservative Party officials in a bid to distract people.
And The Sun newspaper said it has heard he will also announce a major relaxation of the UK's novel coronavirus rules, again allegedly to direct attention elsewhere.
Oliver Dowden, the chairman of the Conservative Party, said on Sunday Johnson's partying during lockdown "was completely unacceptable". "The culture in Downing Street does need to be addressed," he told the BBC. "There were failings, we should have done better, much, much better."
But Dowden stopped short of saying Johnson must go; other Conservative Party lawmakers have not.
Sky News said on Sunday it knows of six Conservative Party members of Parliament who have openly called on the prime minister to resign.
Tim Loughton, a former children's minister, said it was "the only way to bring this whole unfortunate episode to an end".
"Obfuscation, prevarication, and evasion have been the order of the day when clarity, honesty, and contrition was what was needed and what the British people deserve," he wrote on Facebook.
Sky News said other lawmakers openly urging resignation include Andrew Bridgen, Roger Gale, Caroline Nokes, William Wragg, and Douglas Ross.
And The Telegraph newspaper said around 20 Conservative Party lawmakers have secretly written letters to the party's decision-makers demanding a leadership change. Other papers have claimed as many as 35 letters may have been sent. Fifty-four letters would trigger a leadership election.
The Sunday Times newspaper said it now expects Johnson to make a series of "populist "announcements in a bid to shore up his position.
But pollsters Opinium said much damage has already been done. Its polling suggests 41 percent of voters now support the Labour Party, while Conservative Party support has dropped to 31 percent.
And Johnson's approval rating as national leader has nosedived by 20 percentage points in a week.
The pollsters said two-thirds of voters now say Johnson should stand down.
The Sun newspaper, a hugely popular tabloid that has fiercely supported Johnson in the past, said he now faces a "two-week battle to save his political neck".