Concert celebrating China-Israel relations planned for January
Chinaculture.org | Updated: 2022-01-17 15:42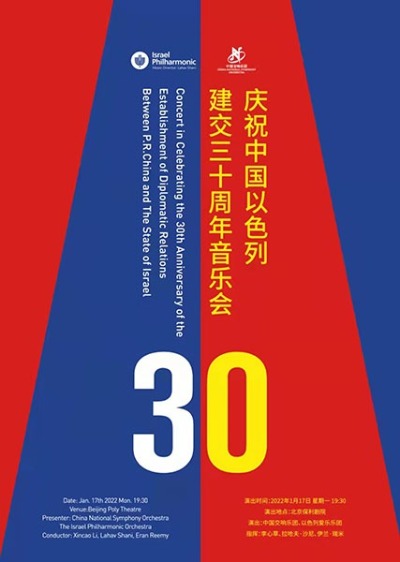 The concert to celebrate the 30th anniversary of the establishment of China-Israel diplomatic relations will be held at the Poly Theatre in Beijing on the evening of Jan 17 to strengthen cultural exchanges and cooperation between the two countries.
Co-hosted by the Ministry of Culture and Tourism of China, the Ministry of Culture and Sport of Israel, and the Embassy of Israel in China, the concert is the first joint performance of the China National Symphony Orchestra and the Israel Philharmonic Orchestra, the two top orchestras from their respective countries.
The Israel Philharmonic Orchestra will play pieces familiar to Chinese audiences such as Ode to the Red Flag, and Dance of the Yao People via video. The China National Symphony Orchestra will perform Symphony No. 5 in C-Sharp Minor composed by Gustav Mahler and orchestral works influenced by Chinese folk songs.
The concert will be presented on mainstream media platforms in the two countries in late January.