COVID-19 continues to take political, economic toll on US
Xinhua | Updated: 2022-01-18 07:05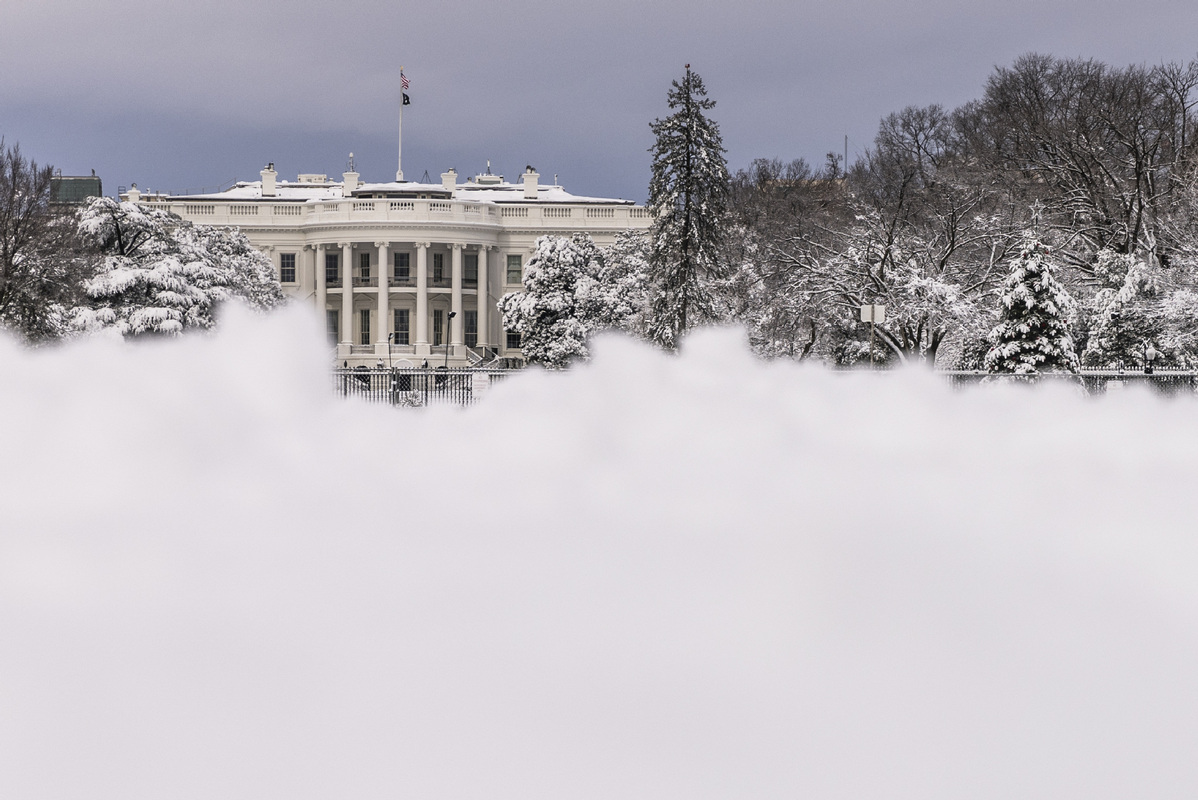 NEW YORK - Entering its third year in the United States, the COVID-19 pandemic hasn't lost steam but instead screws its grip, causing unfathomable drain in social life and economy, which the federal government has struggled to battle, only to find itself losing ground.
SETBACK
US Surgeon General Vivek Murthy told ABC's "This Week" on Sunday that the Supreme Court's decision on Thursday to block the Joe Biden administration's coronavirus vaccine-or-test requirement for large employers was "a setback for public health."
Murthy said the mandate was necessary and appropriate, noting that such measures "help create a safer environment for health care workers as well as for patients," and "the news about the workplace requirement being blocked was very disappointing."
"It was a setback for public health because what these requirements ultimately are helpful for is not just protecting the community at large, but making our workplaces safer for workers as well as for customers," he added.
DISAPPROVAL
Americans' approval of the pandemic response of the White House has hit a new low, according to a CBS News/YouGov poll released on Sunday. The poll, which surveyed 2,094 adult respondents in the country between Jan. 12-14, found that just more than a third of the respondents believe US anti-pandemic efforts were "going well."
According to the latest poll, only 49 percent of the respondents approve of the administration's management of the pandemic, down from 66 percent in the previous poll done in July. While 78 percent of those approve identify as liberal, 83 percent who disapprove identify as conservative.
"The federal government faced a significant setback in its efforts to curb the spread of the virus when the Supreme Court rejected a vaccine-or-testing mandate for private employers that would have affected more than 80 million workers," The New York Times said in its Monday report of the poll.
SHORTAGES
"Worker shortages caused by the Omicron coronavirus variant and haggling over a new dockworkers contract are likely to aggravate costly supply chain jams over the next several months, clouding prospects for quick relief from the highest inflation in four decades," reported The Washington Post last week.
The White House has said that the worst supply snarls may be in the past, noting that key Southern California ports are shrinking their cargo backlogs and transpacific shipping costs have plunged by more than one-third from their mid-September peak.
But the cost of sending a standard metal container from China to the US West Coast remains more than three times what it was one year ago and is expected to remain elevated through the first half of the year, fueling painful annual inflation readings, the report said, citing industry data.