Promoting dialogue, trade and peace in Middle East
China Daily | Updated: 2022-01-18 08:12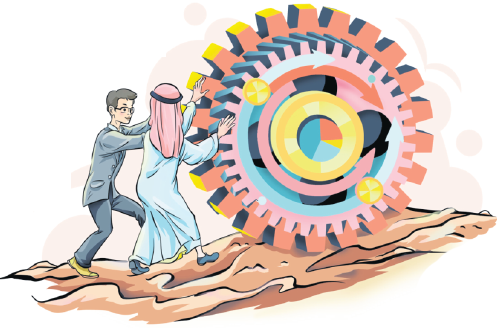 The foreign ministers of Bahrain, Saudi Arabia, Kuwait, Oman, Turkey and Iran, and the secretary-general of the Gulf Cooperation Council have visited China recently.
Such intensive diplomatic interactions with Middle East countries have grabbed wide attention. China is almost the only country among all the major powers that can become good friends with nearly all the countries in the Middle East, despite their existing disputes and conflicts. This is because China does not seek a proxy or sphere of influence in the region. Instead, it is a constructive force in the region that seeks common development and peaceful coexistence with other countries.
The Middle East has long been dominated by the United States, which has undermined the stability and development of the region. Now that the US is gradually withdrawing from the region, Middle East countries have an opportunity to work together to reshape the regional order, and ease their antagonism and conflicts.
In the wake of the global carbon revolution, the Gulf Cooperation Council countries are also exploring ways to decrease their dependence on oil revenue, promote economic transformation and invest in science and technology to enhance national competitiveness.
In other words, there is now an increasingly stronger desire for peace and development in the region, and the region's development needs coincide with China's focus on technological progress and win-win cooperation, as well as China's strategic need to counter the US' containment policies targeting its development.
It will be a win-win situation for Middle East countries to strengthen energy cooperation and establish stable trade relations with China, the world's largest oil importer, an active pursuer of innovation-driven development and the largest provider of essential medical supplies for the Middle East countries in their battles against the novel coronavirus.
So the two sides not only enjoy broad cooperation space but also a constructive atmosphere for pragmatic cooperation.
The Middle East is both China's main source of oil supplies and a huge market. China is capable of providing useful help for the economic restructuring in the region, which is in line with the interests of all parties and conducive to boosting a post-pandemic global recovery.