Suspect at synagogue identified as British
China Daily | Updated: 2022-01-18 09:51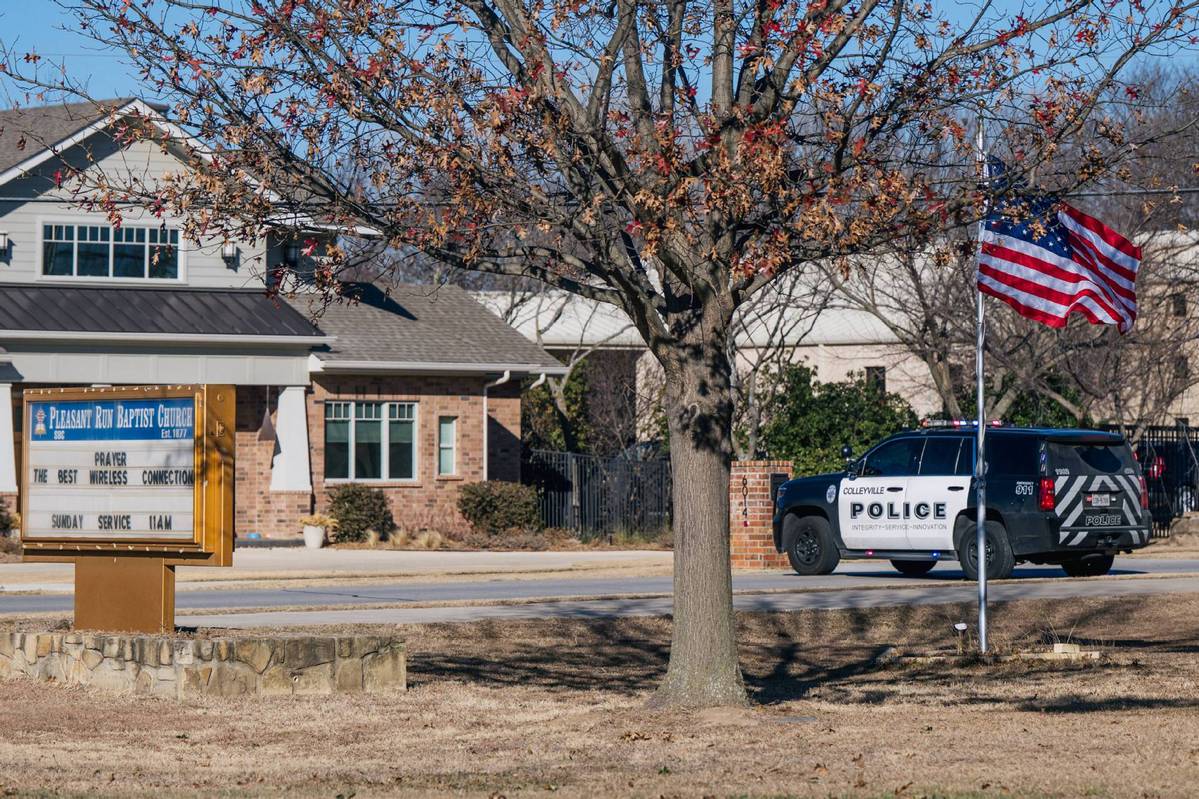 HOUSTON-A British citizen has been identified as the suspect who held four hostages inside a synagogue on Saturday in the Texan city of Colleyville. He died there after a standoff, reported multiple local media outlets citing federal law enforcement sources on Sunday.
All four hostages, including a rabbi, made it out alive and safe.
The Federal Bureau of Investigation identified the suspect as Malik Faisal Akram, 44, who entered the United States two weeks ago via New York City's John F. Kennedy International Airport.
Fox News Digital reported that the British government's Foreign, Commonwealth & Development Office confirmed the death of a British man in Texas on Sunday.
No explosive material had been found on the suspect and at the scene, said a CBS News report. Multiple media outlets reported earlier that the suspect claimed to have set bombs in several locations.
Authorities are currently assessing Akram's mental health and investigating whether he appeared on any terrorist screening database or watchlist.
Britain's counterterrorism police also arrested two people and were questioning them in connection with the incident.
US President Joe Biden told reporters on Sunday that authorities "just don't have enough facts" to speculate about the attacker's motive, calling the standoff "an act of terror".
"I don't think there is sufficient information to know about why he targeted that synagogue or why he insisted on the release of someone who's been in prison for over 10 years, why he was engaged-why he was using anti-Semitic and anti-Israeli comments," Biden told reporters.
Akram reportedly demanded the release of Aafia Siddiqui, who was sentenced in 2010 to 86 years in prison for the attempted murder and assault of US officers in Afghanistan.
She is incarcerated in the federal prison in Fort Worth, Texas.
'Act of terrorism'
Britain's Foreign Secretary Elizabeth Truss likewise condemned the hostage-taking on Sunday as an "act of terrorism and anti-Semitism".
However, the FBI said on Saturday night that it believed Akram was "singularly focused on one issue, and it was not specifically related to the Jewish community".
There was no indication of "any kind of ongoing threat", said FBI Dallas special agent in charge Matthew DeSarno at a news briefing.
At one point, the standoff involved some 200 local, state and federal law enforcement officers massed around Colleyville.
A Facebook livestream of the congregation's Shabbat service appeared to capture the voice of a man talking loudly. One hostage was freed early in the standoff.
Hours later, after what police said were extensive negotiations, an elite SWAT team burst into the synagogue and the remaining three hostages were freed.
Xinhua - Agencies