Google, other US firms implement vaccination rules
By Teresa Liu  in  Los Angeles | China Daily Global | Updated: 2022-01-18 10:47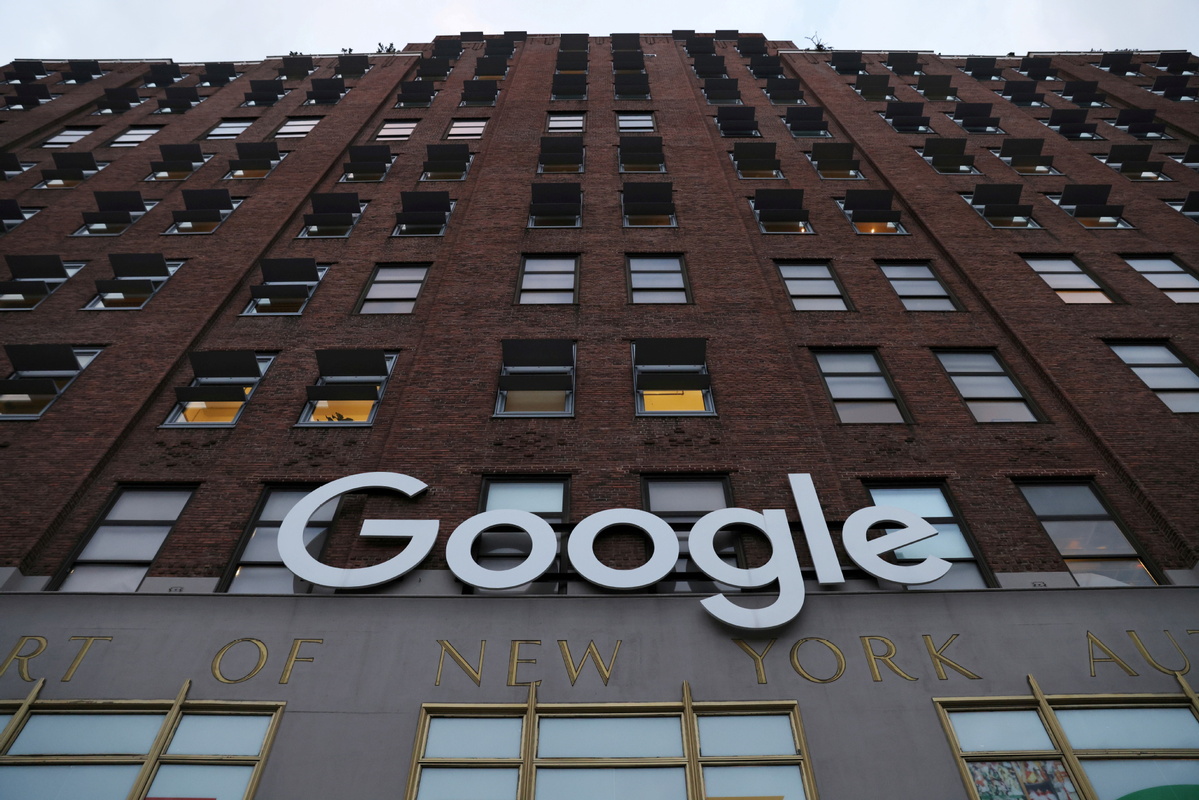 Google on Tuesday will join private US employers who are mandating that employees get vaccinated or they face losing pay and eventually losetheir jobs.
Google is also asking all workers who come into contact with a Google office or facility to provide a negative molecular test and report their vaccination status, according to a company memo that was sent Thursday to its full-time employees.
"The Omicron variant has become the dominant strain in the U.S. and is highly transmissible. There has been a significant rise in infection across the country, and hospitals are overwhelmed with COVID patients — reducing their capacity to provide care to others who need it," wrote Google's chief health officer Karen DeSalvo in a memo obtained by CNBC.
Google's vaccination policy was announced in December before the Jan 13 US Supreme Court ruling that blocked the Biden administration from enforcing a vaccine mandate for private companies with more than 100 employees. President Joe Biden said after the ruling it is up to states and individual employers to determine requiring employees to get vaccinated.
In a memo circulated by Google's leadership and viewed by CNBC, the technology giant told employees to comply with the vaccination rules by Tuesday or they will be placed on a paid administrative leave for 30 days, followed by "unpaid personal leave" for up to six months. Eventually, the employment of those who still haven't been vaccinated will be terminated.
"We're continuing to implement our vaccination policy requiring COVID-19 vaccinations or approved accommodations for any individuals accessing our sites because it's one of the most important ways we can keep our workforce safe and keep our services running,"a Google spokesperson told China Daily in an email.
In November, several hundreds of Google's more than 150,000 employees signed a memo asking the company to retract its vaccine requirement. They argued that the mandate would give way to other intrusive practices in the future and violates the company's principles of inclusiveness.
"Such Googlers may never feel comfortable expressing their true sentiments about a company health policy and other, unrelated sensitive topics. This results in silenced perspective and exacerbates the internal ideological 'echo chamber' which folks both inside and outside of Google have observed for years," the authors of the memo wrote, according to CNBC.
Citigroup, the fourth largest bank in the US, was the first major Wall Street bank to impose a strict vaccine mandate for US workers: Get a shot or face being fired by Jan 14.
Office workers who didn't comply by then will be placed on unpaid leave and fired at the end of the month unless they are granted an exemption, according to a company memo seen by Reuters and Bloomberg earlier this month.
The bank, which employs 65,000 staff in the US, announced its plan to impose new vaccination rules in October and has become the first major Wall Street institution to follow through with a strict vaccine mandate.
But on Jan 13, Sara Wechter, the financial institution's head of human resources, wrote in a LinkedIn post that 99 percent of its staff has complied with the company's vaccine requirement, one day before the deadline.
"Going into the last day, we expect the number of employees who have not complied will decrease even further,"Wechter added.
Other major Wall Street banks, including Goldman Sachs, Morgan Stanley and JPMorgan Chase, have told some unvaccinated employees to work from home, but none has yet gone as far as firing staff.
Jamie Dimon, CEO of JP Morgan Chase — the largest bank in the US with more than 260,000 employees globally — suggested during a recent interview that it may also terminate its unvaccinated staff.
Dimon told CNBC that under the company's vaccine mandate for its New York City headquarters, unvaccinated workers can't enter its offices and don't have the option to remain unvaccinated and work from home.
"To go to the office, you have to be vaxxed and if you aren't going to get vaxxed, you won't be able to work in that office," Dimon said Jan 10. "And we're not going to pay you not to work in the office."
A spokesperson for JP Morgan Chase declined to comment Friday on the Supreme Court's ruling on Biden's vaccine-or-testing mandate, but he stressed to China Daily that the company is strongly encouraging employees to get vaccinated or boosted.
Employees who are not vaccinated or do not disclose their vaccination status must test twice a week to come into the office, the spokesperson added.
The financial industry is dealing with how to bring workers back to offices safely and return to business as usual when the highly infectious Omicron coronavirus variant is spreading nationwide. At the same time, a labor shortage is quickly growing across industries, further complicating the decisions that companies choose to take.
Besides the financial industry, other major US companies also have fired staff for not getting the COVID-19 vaccine.
During a Senate Commerce Committee hearing in December, the CEO of United Airlines Scott Kirby revealed that 200 of the company's employees were terminated because they were not vaccinated, six of whom were pilots, according to Reuters.
The Mayo Clinic fired roughly 700 employees earlier this month for failure to follow the hospital's vaccine policy.
There were 874,087 new coronavirus cases in the US, as of Jan 14, according to the Centers of Disease Control and Prevention. Around 64 percent of the US population is fully vaccinated, according to the John Hopkins Coronavirus Resource Center.