China is leading the world economic recovery
By Bradley Blankenship | chinadaily.com.cn | Updated: 2022-01-18 15:40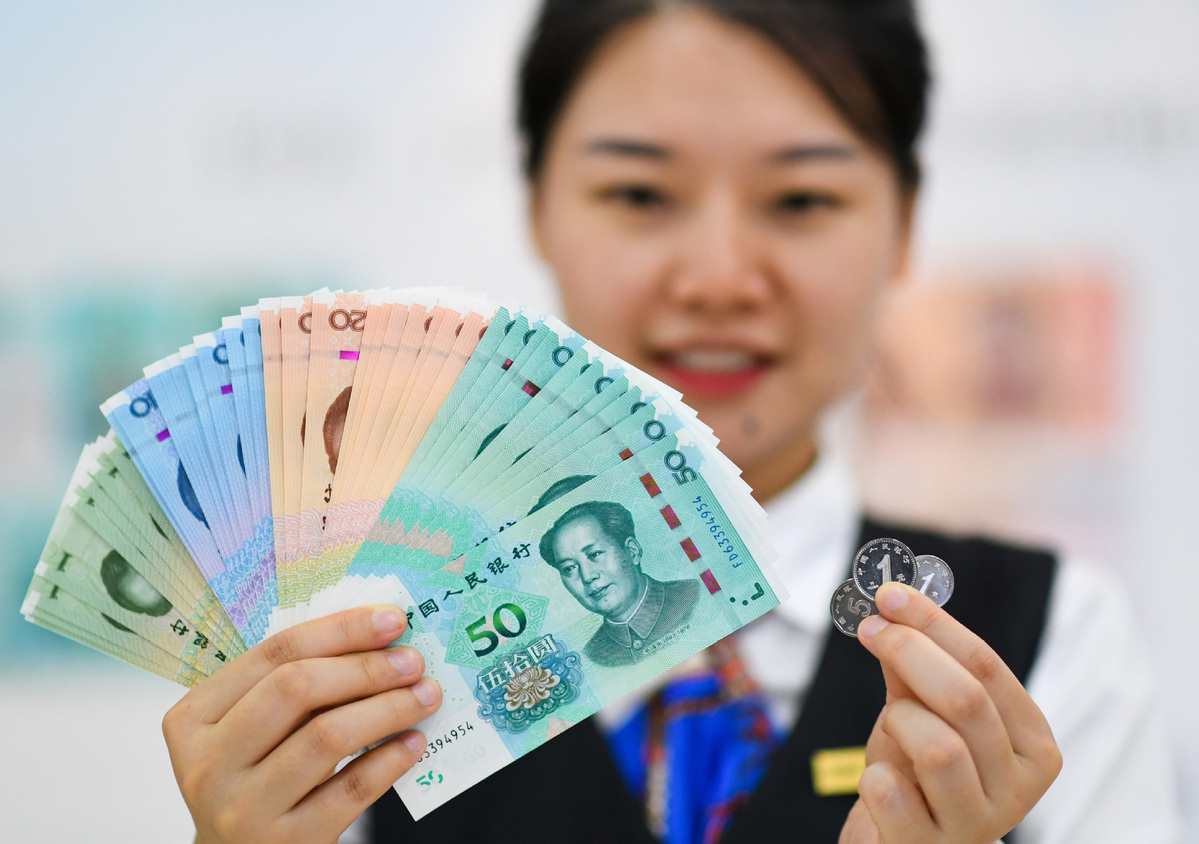 China's General Administration of Customs announced on January 14 that the country's trade moved up yet another notch in 2021. Despite the ongoing COVID-19 pandemics dragging global trade, China's trade volume exceeded $6 trillion for the first time ever.
The growth in trade volume saw a sharp rise in both imports and exports, and trade with the country's three top trading partners – ASEAN, the European Union and the United States – increased by 19.7 percent, 19.1 percent and 20.2 percent, respectively. On top of this, trade volume with countries involved in the Belt and Road Initiative reported a higher-than-average increase of 23.6 percent, reflecting deeper South-South trade cooperation.
This data makes clear China is leading the world's economic recovery, which is a trend that will only continue as the country ramps up South-South cooperation through the BRI and as the world's largest free-trade zone, the Regional Comprehensive Economic Partnership, picks up steam after coming into effect this year.
Some analysts continue to talk about the imminent collapse of China's economy, which is a baseless claim that has aged poorly over the decades that these analysts have made it, and even mainstream Western media has begun claiming that China's strict "zero COVID-19" could be a drag on the global economy. If anything, the exact opposite of this is true.
China's trade success and center stage for the global economic recovery is not coincidental, it is actually directly attributable to the fact that it has successfully contained its COVID-19 outbreaks, and continues to do so. In fact, the consequences for the world if China failed to do so would be dire, to say the least.
First, the world depends on medical supply shipments from China to manage the ongoing COVID-19 pandemic and many countries around the world are inoculating their populations with Chinese vaccines. Without this, the world would be in a much worse situation, economically and in terms of the human impact of the pandemic.
On top of this, China is producing important goods for the emerging stay-at-home economy, like laptops and other appliances. So it would be no exaggeration to say that the world's economic adaptation to the realities of the pandemic is actually predicated on China's "zero COVID-19" policy. The world is thus a beneficiary of China's COVID-10 strategy, not a victim of it.
This has all translated into China being a stable and reliable trade partner, plus a sure investment destination. Recent years have seen the United States, the country that has traditionally dominated figures on foreign direct investment because of its position as a global finance leader, actually lose FDI. Conversely, China has seen a surge because it meeting the challenges that America has failed on – including long-term political stability and the virus.
Actually, FDI into the Chinese mainland expanded 14.9 percent year-on-year to a record high of 1.15 trillion yuan in 2021, which again is directly attributable to China's policies. In dollar terms, this increase was a 20.2 percent year-on-year increase to a total of $173.48 billion.
What's more, FDI in China's high-tech manufacturing and high-tech services – sectors reported to be in the crosshairs of so-called government "crackdowns" that some in the West warned was a threat to the country's market stability – rose 10.7 percent and 19.2 percent year-on-year, respectively.
With important countries in the European Union, such as current EU Council President France, wanting to help unlock the Comprehensive Agreement on Investment from the European Parliament, it is likely that FDI could soar again in 2022. Likewise, some of the largest financial institutions in the United States are also clamoring to gain access to the Chinese market.
Last year was a strong year for China, the world's second-largest economy, but 2022 looks like it might be an even stronger year as China continues its role as the engine of the global economic recovery. Though some Western politicians are painting a negative picture of China, the fact is that doing business with China is mutually beneficial for the world – and the numbers paint a clear picture.
Bradley Blankenship is a Prague-based American journalist, political analyst and freelance reporter.
The views don't necessarily represent those of China Daily.
If you have a specific expertise, or would like to share your thought about our stories, then send us your writings at opinion@chinadaily.com.cn, and comment@chinadaily.com.cn.