Economy fails black people, Yellen says
China Daily | Updated: 2022-01-19 09:51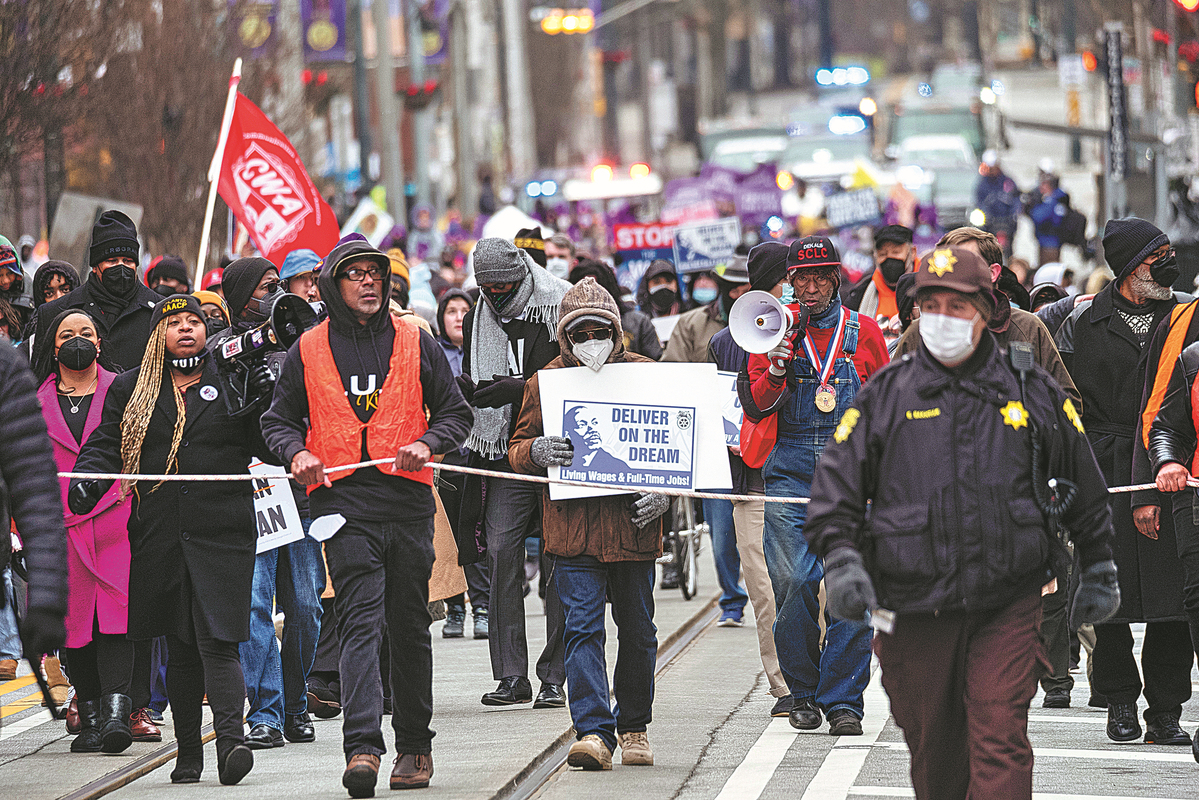 WASHINGTON-US Treasury Secretary Janet Yellen said on Monday that the United States' economy "has never worked fairly for black Americans", acknowledging unmet needs for racial equality on Martin Luther King Jr Day.
"From Reconstruction to Jim Crow, to the present day, our economy has never worked fairly for black Americans-or, really, for any American of color," Yellen said in prepared remarks at the National Action Network's Annual King Day Breakfast to honor civil rights leader Martin Luther King Jr's legacy of justice and equality.
Yellen noted that the Treasury Department has taken a number of actions to make the department more inclusive, including completing the Treasury's first equity review and implementing pandemic relief bills with equity in mind.
"Of course, no one program and no one administration can make good on the hopes and aspirations that Dr King had for our country. There is still much more work Treasury needs to do to narrow the racial wealth divide," Yellen said.
"We also know that progress requires a constellation of actors across generations, in and out of government… I look forward to continuing the effort for racial and economic equality in 2022," she added.
Around the US, other holiday events were held including marches in several cities.
Voting rights legislation
However, King's eldest son criticized US President Biden and Congress as a whole on Monday for failing to pass voting rights legislation, even as 19 Republican-led states have made it harder to vote in response to former president Donald Trump's false claims about election rigging.
"You were successful with infrastructure, which is a great thing-but we need you to use that same energy to ensure that all Americans have the same unencumbered right to vote," Martin Luther King III said.
This holiday marks what would have been the 93rd birthday of Martin Luther King Jr, who was 39 years old when he was assassinated in 1968 while helping sanitation workers strike for better pay and workplace safety in Memphis, Tennessee.
King, who delivered his historic "I Have a Dream" speech while leading the 1963 March on Washington and was awarded the Nobel Peace Prize in 1964, considered racial equality inseparable from alleviating poverty and stopping war. His insistence on nonviolent protest continues to influence activists pushing for civil rights and social change.
The racial wealth gap in the US has widened notably over the past few decades. The average black, Hispanic or Latino household now earns about half as much as the average white household and owns only about 15 to 20 percent as much net wealth, according to research conducted by economists at the Federal Reserve.
Xinhua - Agencies