Indonesia's retreat on coal export ban highlights battle to meet climate goals
By PRIME SARMIENTO in Hong Kong | China Daily Global | Updated: 2022-01-20 09:40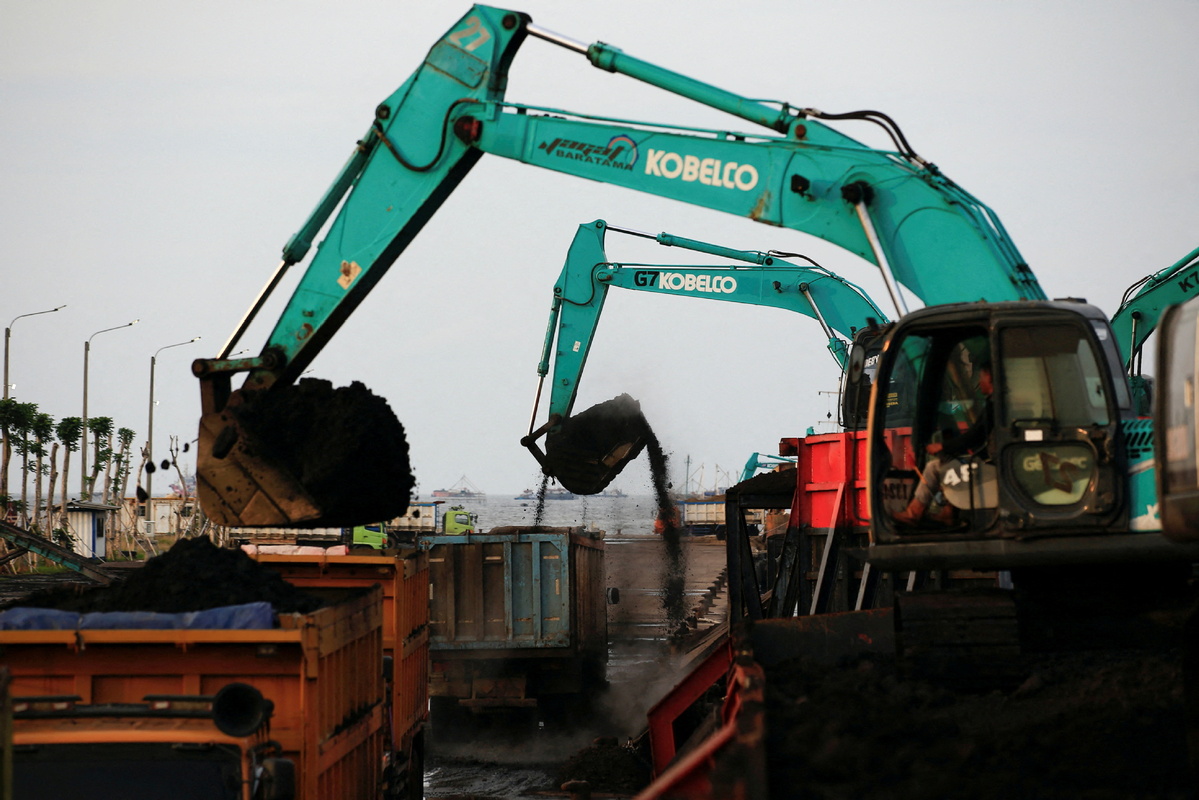 Indonesia's decision to lift its coal export ban, in response to lobbying by its key clients in Asia, illustrates why the region continues to struggle with its climate commitments, experts said.
The Southeast Asian nation, the world's largest thermal coal exporter, announced on Jan 1 a monthlong ban on coal exports to avoid domestic outages caused by low coal supplies. It partially lifted the ban on Jan 13 after Japan, South Korea and the Philippines lobbied against this move.
Most Asian governments have signed the Paris climate treaty and pledged to reduce carbon emissions to limit global warming to well below 2 C. But while there are moves to develop clean energy resources, experts said it will be difficult for Asia to wean itself away from coal-fired power plants since coal is cheap and plentiful.
Renato Redentor Constantino, executive director of think tank Institute for Climate and Sustainable Cities in Manila, said fossil fuel capital is "embedded so deeply" in some Asian economies and used in various sectors including manufacturing, energy and agriculture.
"This only emphasizes the risks of fossil dependence shared across economies that are also reeling from the increasingly severe impacts of carbon pollution," Constantino said.
In its latest report, the International Energy Agency said global power generation from coal is expected to have jumped by 9 percent last year, following an economic rebound that boosted electricity demand. Asia dominates the global coal market.
The IEA forecasts coal-fired power generation will increase 11 percent in India and 12 percent across Southeast Asia from 2021 to 2024.
Supply shortages
Sisilia Nurmala Dewi, Indonesia team leader at international environmental organization 350.org, said the export ban has revealed that the coal market is vulnerable to supply shortages, which should encourage governments to make the shift to renewable energy sources.
She cited the Asian Development Bank's decision to stop financing coal-powered plants and urged other banks and financing institutions to do the same.
"Asia needs a timely energy transition to (stop the) climate crisis, save humans and sustain our economy," said Tata Mustasya, climate and energy campaign strategist at Greenpeace Southeast Asia.
Coal mining is an extractive industry, and the time will come when coal reserves will be exhausted, Mustasya said. As such, Asian countries must invest more on renewable energy sources such as solar power as "coal addiction (is a threat) not only to the environment, but also to the energy security".
Indonesia is a net exporter of coal, but coal miners must first meet their domestic market obligation, or DMO, before they are allowed to export.
The DMO requires miners to supply 25 percent of their annual production to state-owned utility firm Perusahaan Listrik Negara at a maximum price of $70 per metric ton.
The price cap, however, falls way below current market prices that can hit as much as $250 per ton, pushing miners to flout the rules. Local supply was also aggravated by weather related disruptions that reduced coal production last year.
Constantino said the fact that more advanced economies like Japan and South Korea lobbied for Indonesia to relax the export ban also "shows how fragile their futures are".
"The image of high-tech, digital economies will remain questionable so long as they remain so dependent on an obsolete, industrial revolution era fuel such as coal," he said.