Entrepreneur seeks to help foreign businesses understand Chinese market
By ALYWIN CHEW in Shanghai | China Daily | Updated: 2022-01-21 09:07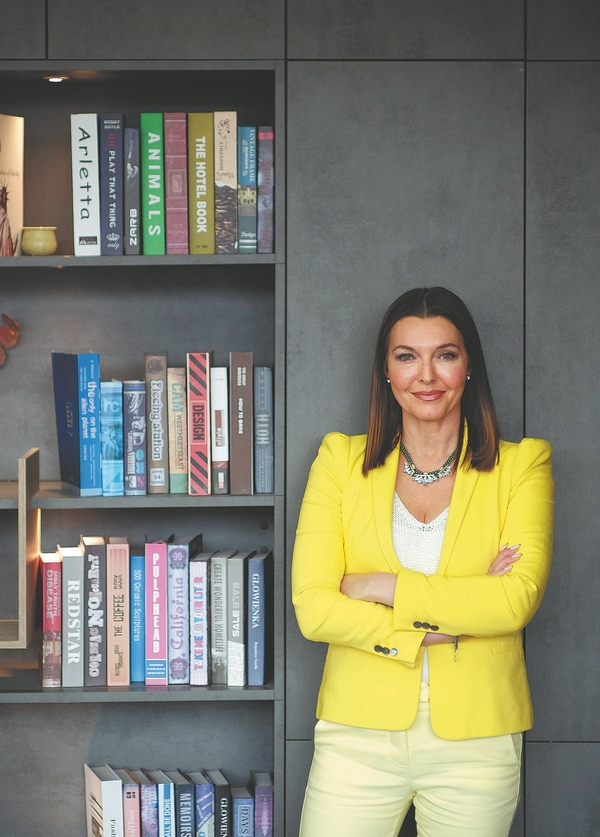 Heidi Dugan spent much of her time, when she was growing up, daydreaming of becoming an actress and taking notes on how her idols like Meryl Streep and Nicole Kidman regaled audiences. More than four decades on, Dugan, an Australian entrepreneur, is a success story of her own.
But it had less to do with being a thespian or winning awards, and more about the intrinsic value of acting-getting to experience different things in life.
Indeed, it was this desire to experience the world that led her to quit her job as a fledgling actress at Warner Bros Movie World in Brisbane, Australia, to travel to Wuhan, Central China's Hubei province, in 1996. She underwent a one-year course in international business studies in the city.
"My acting teacher always told me that to be a great actor, I needed to get out of the country and live life. The experience that I had in Wuhan made me realize how big the world is and how little I know of it," she says.
Dugan has certainly done much exploring. Following her time in Wuhan, she worked at a real estate company in Shanghai before landing a job at a local television station, where she helped to edit stories. She later found herself in front of the camera, becoming one of the first foreign TV hosts in China.
Today, she can be considered somewhat of a household name in China, courtesy of her role as the host of the long-running food program You Are the Chef on International Channel Shanghai.
When not in the TV studio, Dugan splits her time with other responsibilities, such as running Arete Group, a consultancy she founded in 2016 that helps foreign brands navigate the Chinese market. She also works closely with the Shanghai Women's Association on health, nutrition and parenting, and generates food and lifestyle content for her WeChat account.
On the personal front, Dugan has raised two children with her Chinese husband, the kung fu coach she fell in love with when she made the important trip to Shanghai 26 years ago. But her association with kung fu extends beyond her spouse's profession. Born in a family of kung fu enthusiasts, Dugan has since childhood been fascinated by Chinese martial arts. She is also by no means a kung fu dilettante-she practiced Wing Chun (southern Chinese martial arts) when she was about 6 years old and took up Changquan (a northern martial art) classes during her initial years in China.
While she doesn't have much time to practice kung fu these days, she continues to espouse its values of respect and commitment-to her business clients.
"Arete Group is very particular about the clients it takes on. We want them to be 100 percent committed to the Chinese market and not have the impression that they can make millions in just a few months simply because this is such a massive market," says Dugan. "I always stress that they need to commit time to grow their presence in China. We don't ever talk about money with our clients. Rather, we talk about creating impact and value, and having a purpose."
The Chinese market also comes with quirks that foreign companies must learn to embrace, she adds. For example, she recalls one incident in which a client was befuddled with how some Chinese consumers were consuming their jam-by adding a few dollops into hot water and turning it into a drink instead of spreading it over bread. While the instinctive thing to do might be to educate the consumers on the correct usage of jam, Dugan advised the company against such a move.
"The customers are saying how they want to use that product. The wrong thing to do in this scenario is not to listen to the consumer. I saw this as a case of the consumer creating value for the product," she says.
This focus on creating value has seemingly resonated with many, as evidenced by her growing list of clients. Despite the pandemic, Dugan estimates that her business this year is likely to expand up to 20 times compared to last year.
Apart from showing clients how the Chinese business landscape works, Dugan also helps to foster greater understanding about the country by sharing stories about her life in Shanghai with her friends and family, and through her six social media accounts. Despite China's prominence on the world stage, much of the world still lacks an understanding of the country, she says. One of the things that many still fail to see, she adds, is how advanced the nation is today compared with other nations.
"The level of sophistication of China's logistics and technology-it absolutely blows my mind. You have to come and see China for yourself to believe it."
With regard to the areas in which China could improve, Dugan says she hopes to see more Chinese brands flourish in the international scene. She cites White Rabbit Candy as a local company that others can emulate, noting that the time-honored brand has done a "phenomenal job" in thriving in this modern age.
Dugan also has no qualms seeing local brands rise in popularity as Chinese consumers ride the surging wave of national pride. Although this trend poses challenges for her foreign clients, she says it also prevents companies, especially those with a market monopoly, from resting on their laurels.
"Competition is good. It helps people improve their products. It also helps people understand their vision and what their value is," she says.
But Dugan is not content merely helping clients create value in the Chinese market. This year, Arete Group will aim to directly influence consumers by hosting a series of activities such as wellness events and self-improvement courses that guide people toward healthier and happier lives.
"I want to create content that has value and impact. I want to help people change their lives for better so that they can in turn go on to change the lives of others," she says.
"I think that's more meaningful than creating noise and encouraging people to spend money for the sake of it."
alywin@chinadaily.com.cn