Chinese edition of book on 'ice prince' launched
By Yang Yang | chinadaily.com.cn | Updated: 2022-01-21 09:44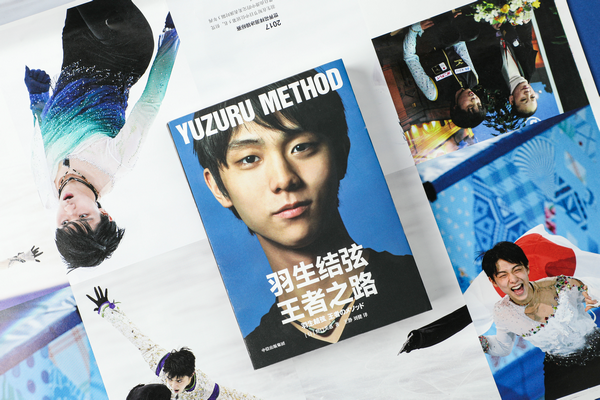 In 2009, 14-year-old Japanese figure skater Yuzuru Hanyu said, "I want to become a legend. I want to show to people that a certain breakthrough in human history can only be achieved by me. I'm going to etch the name of 'Yuzuru Hanyu' in history".
This was not a brag. Now 27-year-old Hanyu has won the gold medal in figure skating men's single skating in two consecutive winter Olympics--Sochi and Pyeongchang and the championship of the ISU Grand Prix of Figure Skating for four consecutive years, broken the world record 19 times, and won numerous fans around the world. Now the "ice prince" is going to attend the 2022 Beijing Winter Olympics and continue to challenge himself with quadruple Axel, the free 4 rotations and a half jump on ice.
But how did he become a legend? How did he handle the hardships on his road to the top of the sport? A Chinese translation of the Japanese book Yuzuru Method has come out in China recently, tracing this legendary athlete's journey from 2008 to 2016.
The writer of the book Noguchi Yoshie used to be a sports reporter. Having experience in figure skating and the referee qualification, Noguchi spent 10 years closely tracking the news of and observed Yuzuru. In addition to mind-boggling struggles, the book, in chronological order, also talks about the big earthquake's impact on Yuzuru as well as the difficulties brought about by injuries.