Will there be a major shakeup in EU-China relations?
By Bradley Blankenship | chinadaily.com.cn | Updated: 2022-01-21 13:57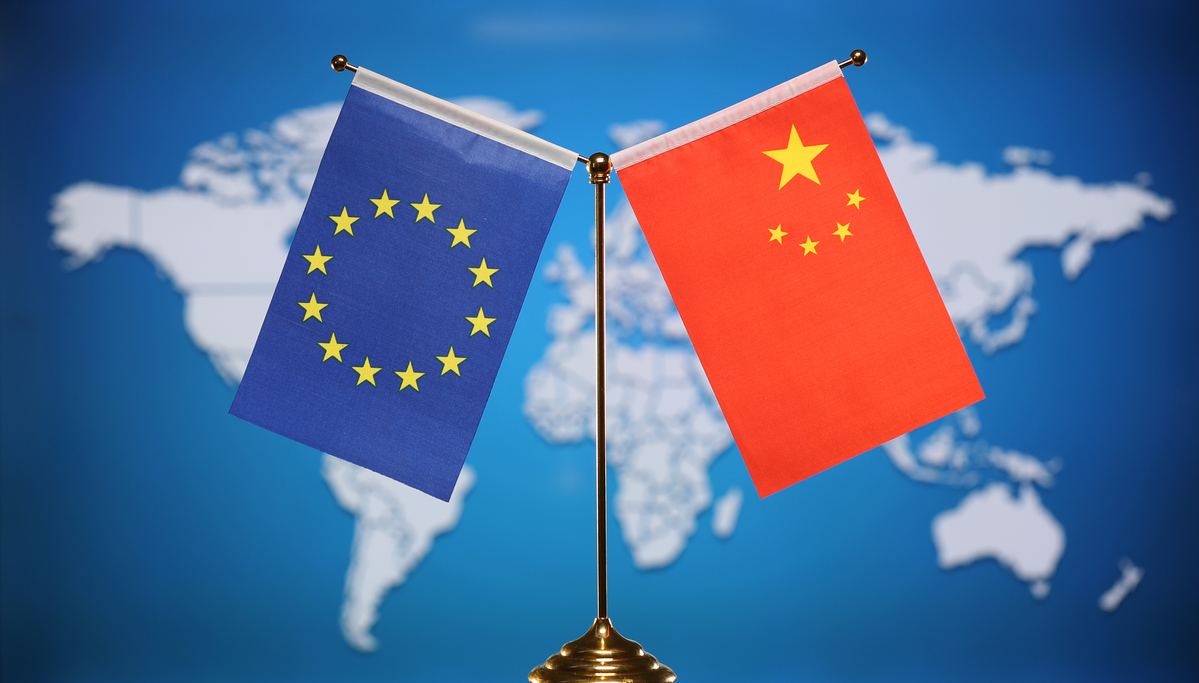 Reuters reported on Tuesday that Poland's President Andrzej Duda, whose country is a key American ally, will be attending the 2022 Beijing Winter Games despite a diplomatic boycott by some other nations across the world.
"Poland is a sovereign nation and decides its politics towards China. ... Poland is an ally of the United States but Poland also has a very friendly relationship with China," Duda's foreign affairs advisor Jakub Kumoch told Reuters.
This news by the Polish head of state comes just days after an informal meeting of the EU foreign ministers that took place on Friday, with the bloc caught in a foreign policy conundrum vis-à-vis China that is sure to be one of its biggest issues this year.
The new year will see the Presidency of the EU Council headed by France, a country which is in favor of EU strategic autonomy and a pragmatic relationship with China, in the first half, and then the Czech Republic, which is one of the United States' key European allies is now headed by an strong pro-Washington government.
Both countries presumably represent different ends of the EU foreign policy continuum on China – but will either successfully put forward a radically different approach?
Takeaways from Friday's informal meeting may offer a clue. At issue in this latest meeting of EU foreign policy leaders was Lithuania. The Baltic country is in a rout with China of its making after violating the one-China principle by endorsing the creation of a "Taiwanese Representative Office in Lithuania."
This move by the Lithuanian government created the false impression of "one China, one Taiwan," which is a violation of the one-China principle that countries adhere to as a bedrock foundation for relations with China.
In response to this provocative act, China downgraded its diplomatic relations with Lithuania and Chinese companies have largely ceased operations with Lithuania. This has had predictable consequences for the country's economy and now the government is calling foul in hopes that EU leaders will rush to defend it.
In an interview with the Financial Times ahead of the summit, Lithuanian Foreign Minister Gabrielius Landsbergis said that Europe needs to stand up to China's illegal pressure on the country. And while Landsbergis repeated this line of thinking during the summit, it is highly unlikely that the EU will let its foreign policy be influenced by just one of its nations.
The EU verbally indicated its support for Lithuania – but that's likely as far as things will go. Such action would hurt the EU's economy given that China is the bloc's largest trade partner. Also, Lithuania triggered this situation against the advice of more senior operators in Europe.
People in Lithuania are also against the country's government on this issue. A recent survey found that only 13 percent of Lithuanian residents support the government's China policy, according to local media reports. Lithuanian President Gitanas Nauseda described the government's actions toward China as a mistake, and opposition figures have called on Foreign Minister Landsbergis to step down.
This situation with Lithuania would play out similarly in other countries, including the Czech Republic, which former British diplomat John Dobson described in a recent column in India's Sunday Guardian as the leader of the EU's anti-China group.
The new Czech government has only just come into office and is finding its feet. They have indicated a reset of relations with China, but economic realities likely dictate that this would be impossible if Lithuania serves as any lesson. Such a reset would probably be controversial, unpopular and would be lambasted by President Milos Zeman, who has made closer ties with Beijing a priority under his leadership.
The Czech Republic would require support from a coalition of smaller countries, mainly the Visegrad Four (V4), which in addition to the Czech Republic, also includes Slovakia, Hungary and Poland. But both Hungary and Poland enjoy fruitful relations with China, and so do many other smaller EU countries.
It is for this reason that the Lithuania saga will likely inform the Czech agenda away from escalations with China and toward areas more relevant to the region, such as EU enlargement to the Western Balkans. However, the EU's posture toward China during the entirety of this year will probably become more pragmatic.
Bradley Blankenship is a Prague-based American journalist, political analyst and freelance reporter.
The views don't necessarily represent those of China Daily.
If you have a specific expertise, or would like to share your thought about our stories, then send us your writings at opinion@chinadaily.com.cn, and comment@chinadaily.com.cn.