Cargo service platforms urged to protect drivers
By LI HONGYANG | China Daily | Updated: 2022-01-22 08:19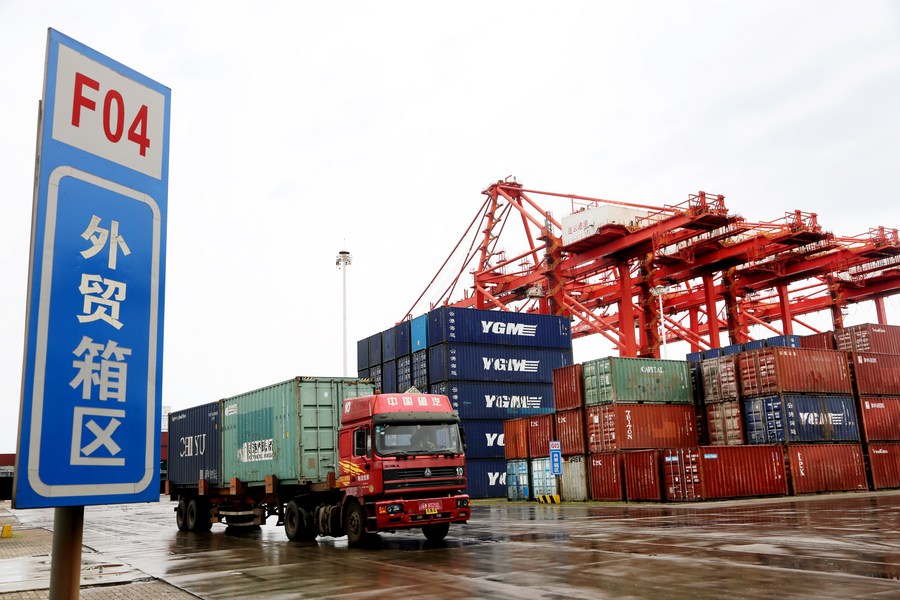 Top traffic regulator requires companies to ensure safety, reasonable work hours
China's top traffic regulator on Thursday summoned executives from four cargo service platforms and urged them to better protect the rights and interests of registered truck drivers and properly respond to their reasonable demands.
At the meeting organized by the Ministry of Transport, authorities required the platforms to properly distribute income to drivers, arrange reasonable working hours and ensure safety, according to a ministry briefing released on Friday.
The ministry held the talk with the online cargo service platforms-Didi Freight, Huolala, Full Truck Alliance and Kuaigou Hailing-as there has been a recent outpouring of complaints collected from truck drivers.
The complaints said cargo service platforms have randomly increased membership fees and changed pricing rules, and were involved in vicious price-cutting competition.
The ministry said that it also reminded four other ride-hailing firms-Didi Chuxing, Caocao Chuxing, T3 go and Meituan Chuxing-to protect their registered drivers' rights.
The ministry said that the platforms should rectify their problems and perform their responsibilities.
For example, the platforms should collect opinions and suggestions from drivers and industry associations before making or adjusting income distribution rules and membership fees. Decisions should be made public a month before they take effect.
To protect drivers from working long hours and driving fatigued, the platforms should designate orders to drivers reasonably.
To ensure safe operation, platforms should review qualifications of drivers and vehicles registered with them and clear out unqualified drivers and vehicles.
Cargo service platforms should also ban dangerous goods or other contraband transportation. Overloading and illegal modification of transportation are also not allowed.
For the upcoming Spring Festival holiday, platforms need to enhance transport capacity to meet demands of passenger travel and goods transportation, the ministry said.
In response to the requirements, Full Truck Alliance told Beijing News that it will continue to smooth communication channels between drivers and platforms, and optimize products and services to protect the legitimate rights and interests of drivers.
Chen Yuefeng, professor of law with East China University of Political Science and Law, said that online ride-hailing and cargo service platforms need more supervision from the government as part of efforts to ensure a healthy development of the country's digital economy.
"Platforms should guarantee that their rules are fair and stick to the safety bottom line. Their drivers need to be more informed so that rights can be protected," he said.
"A sound environment of such a new form in the transportation industry can't rely just on self-discipline, because these newly booming platforms may compete for market shares in some improper ways."