Platts: 2030 nonfossil fuel goal will be reached ahead of schedule
By ZHENG XIN | CHINA DAILY | Updated: 2022-01-22 09:50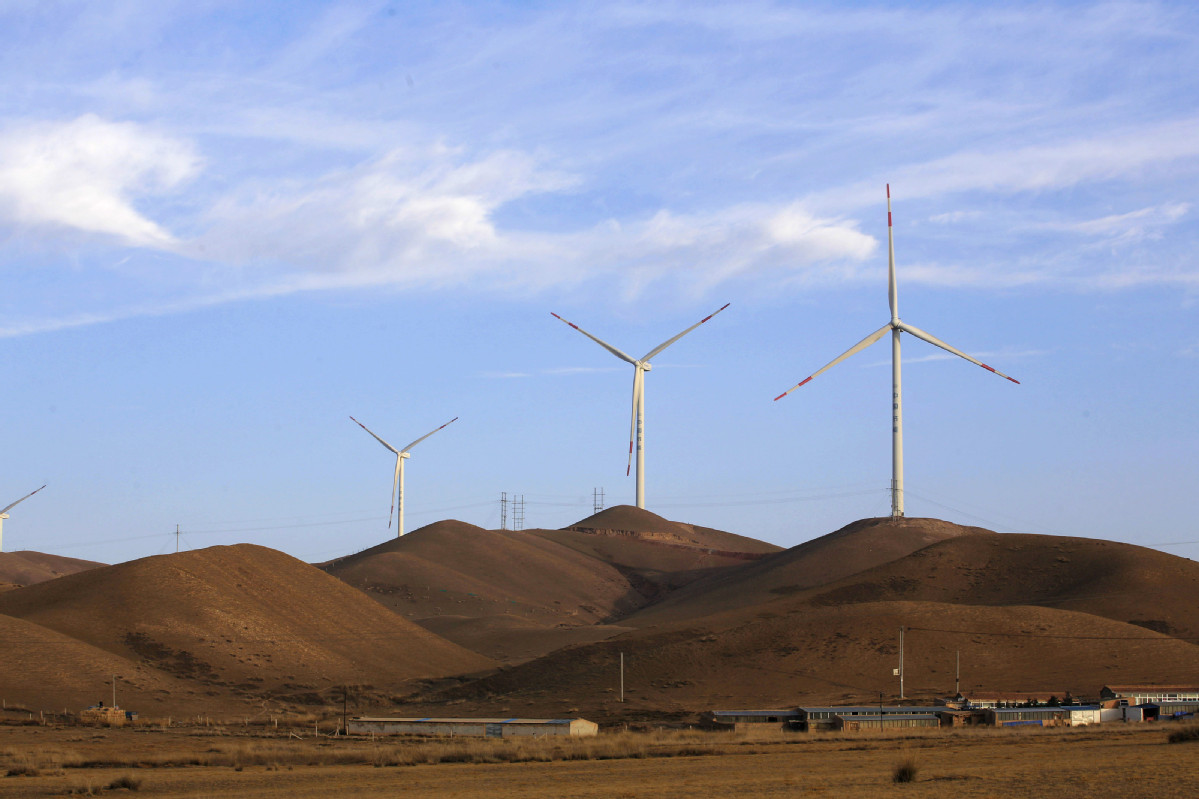 China is likely to achieve the target of increasing the share of nonfossil fuels in primary energy to 25 percent ahead of the scheduled deadline of 2030, according to a projection by Platts Analytics, an industry research provider.
China will also have wind and solar capacity of over 1.2 billion kilowatts by 2030, Platts Analytics projected.
"China will comfortably reach these targets, likely ahead of schedule, and may not characterize them as particularly ambitious," said Ivy Yin, an analyst with Platts Analytics.
"China's key Five-Year Plan has also set a carbon intensity of GDP target, to reduce intensity by 18 percent by 2025 from 2021. Platts Analytics also projects China will achieve this target," she said.
According to Platts Analytics, China's 2060 net zero goal requires a massive reduction in emissions, and the biggest challenges that China faces in decarbonization are in the use of coal by industry in general and the power generation sector in particular.
By 2050, carbon dioxide emissions in these sectors need to decline by nearly 70 percent from the current levels, it said.
Platts Analytics projects that industrial emissions will decline by 20 percent by 2050, while those in power generation will decline by 25 percent.
In order to speed up the pace of reducing coal consumption, China has pledged it will promote the use of alternative energy sources and spur an industrial upgrade in the sector.
The country also plans to strictly and rationally limit the increase in coal consumption during the 14th Five-Year Plan period (2021-25) and phase it down during the 15th Five-Year Plan period (2026-30).
Lin Boqiang, head of the China Institute for Studies in Energy Policy at Xiamen University in Fujian province, said as coal-fired power generation accounts for about 65 percent of the total power generated, long-term efforts alone can help lower the share of coal in China's energy structure while ensuring energy supplies to both households and industries.
Companies in the coal-fired power sector are already taking measures in this direction, including phasing out outdated capacity and adopting technology-led production procedures.
For instance, State Power Investment Corp has said it will continue reducing the use of coal in its power generation. It has invested 490 billion yuan ($77 billion) over the past five years in clean energy.
China leads the world in wind and solar installations. Clean energy is on its way to exceeding total energy demand growth in the country.
On the other hand, the country has recently begun a carbon emissions market, which will also support and facilitate the necessary decarbonization in order to peak carbon emissions by 2030 and achieve carbon neutrality by 2060.
Chinese policymakers need to bridge short-term goals of economic development with longer-term environmental goals, said Platts Analytics.