Li stresses bolstering of healthcare
By XU WEI | CHINA DAILY | Updated: 2022-01-24 07:21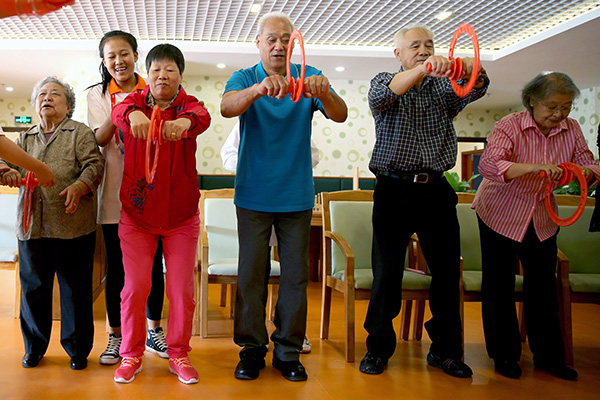 Premier urges training for medical workers to provide services at the grassroots level
Premier Li Keqiang has pledged stronger steps to bolster healthcare at the grassroots level, saying that the nation will scale up training for its medical workers, especially over 1 million village doctors, to offer more high-quality and accessible health services to the public.
Li's pledge came as he presided over a symposium on Friday in Beijing to solicit opinions from professionals in higher education, science and technology, healthcare and sports on drafts of the Government Work Report, which is to be delivered at the annual session of the National People's Congress in March.
Seven people, including a university professor, a primary schoolteacher, an Olympic champion and the director of the Palace Museum, were invited to speak at the symposium.
Hu Shengshou, an expert on cardiovascular surgery and president of Fuwai Hospital in Beijing, made a proposal on beefing up grassroots healthcare services.
In response, Li said efforts must be made to support top hospitals to tackle difficult and severe illnesses and to strengthen healthcare at the grassroots level, adding that more work must be done to promote fully developed diagnosis and treatment methods in primary-level hospitals.
The premier also heard suggestions from Wang Xiaoping, a primary school teacher from Beijing's Yanqing district and Liu Zhongfan, a professor of nanomaterials at Peking University.
Li pledged more investment in the nation's nine-year compulsory education system, including steps to guarantee better treatment for teachers and improve school conditions for students in rural, mountainous and remote areas, to ensure the equality of education.
In promoting innovation in science and technology, Li highlighted the importance of reinforcing fundamental research and encouraging applied research as well as the transformation of research outcomes.
After listening to Wang Xudong, the director of the Palace Museum, the premier underscored that museums serve both educational and cultural purposes, and it is important to enable their staff members to work wholeheartedly for the protection and research of cultural relics, with better mechanisms to attract and retain talented people.
Shi Zhiyong, a weightlifter and two-time Olympic champion, shared his views about sports and enabling more public participation in fitness activities.
Li said the nation should combine efforts to develop sports and public fitness with measures to build more fitness facilities in neighborhoods and popularize sports knowledge.
After listening to Guo Hua, a self-employed worker in the capital's Dongcheng district, Li reiterated the significance of the key contributions made by China's smaller firms and self-employed people in stabilizing growth and creating jobs.
With many of them now struggling, he called for governments at all levels to enhance their aid packages, especially tax cuts and fee reductions, saying they must come up with strong aid packages on a by-category basis to help businesses in the tourism, catering and sales sectors.