Moscow hits back at claims on Kiev tactics
By REN QI in Moscow | China Daily | Updated: 2022-01-24 09:19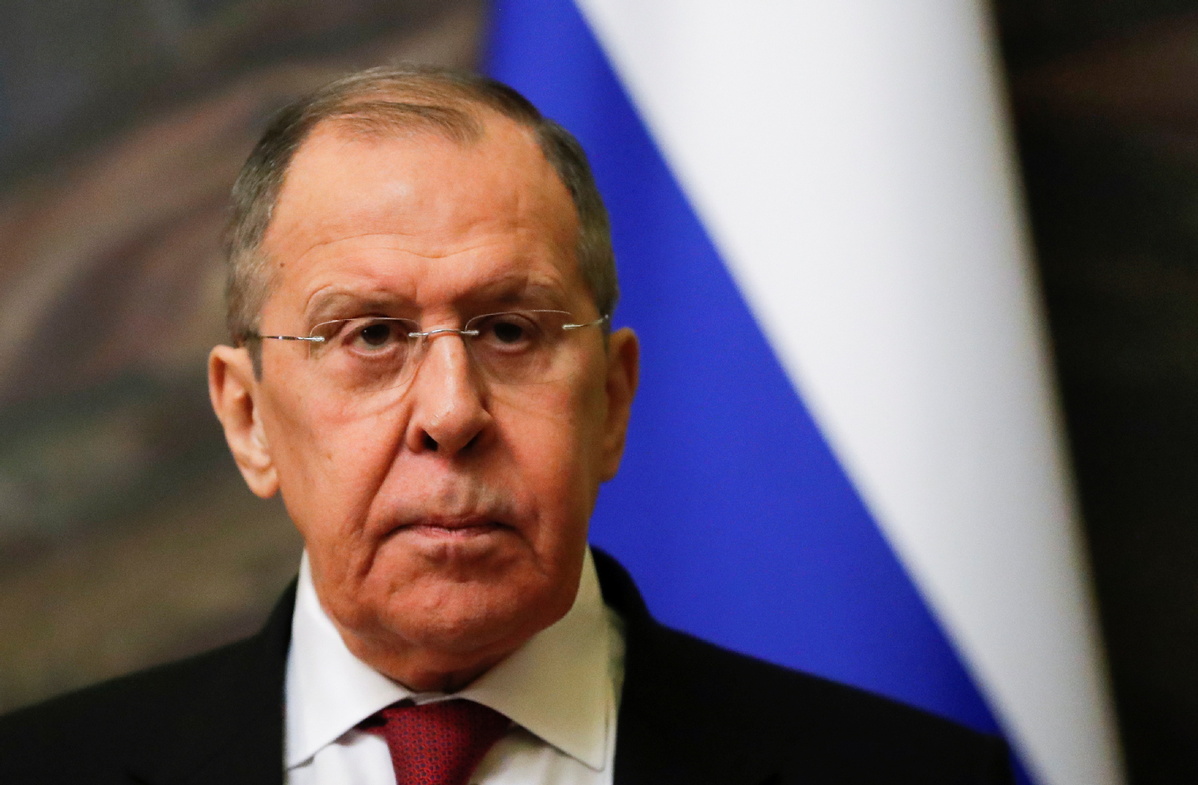 Russia on Sunday dismissed as British disinformation a claim by London that Moscow aims to install a pro-Russian leader in Ukraine if a military conflict between the neighbors were to eventuate.
"Disinformation circulated by British Foreign Office is yet another indication that it is the NATO members led by the Anglo-Saxon nations who are escalating tensions around Ukraine," Russia's Foreign Ministry said in a tweet. "We call on the British Foreign Office to stop provocative activities."
The British Foreign Office had earlier said that the Russian leadership is considering the possibility of installing a pro-Russian government in Ukraine and that, in this scenario, former Ukrainian lawmaker Yevhen Murayev may head the cabinet.
The Foreign Office declined to provide evidence to back its accusations, which come at a time of high tensions between Russia and the West over Russia's massing of troops near its border with Ukraine. Moscow has insisted it has no plans to invade.
Earlier, the RIA news agency reported that British Foreign Secretary Liz Truss would visit Moscow this month to meet her Russian counterpart Sergey Lavrov, Russian Defence Minister Sergey Shoigu and his British counterpart Ben Wallace have also agreed to hold talks.
The British claims come a day after the top diplomats from the United States and Russia failed to make any breakthrough in talks to resolve the crisis over Ukraine, although they agreed to keep talking.
Russia has made security demands on the US, including a halt to NATO's eastward expansion and a pledge that Ukraine will never be allowed to join the Western military alliance.
The US Department of State published a bulletin on Russia's policy in Ukraine on the eve of the talks between Lavrov and US Secretary of State Antony Blinken in Geneva on Friday. The document was described as "an open provocation "by the Russian Foreign Ministry.
On her Telegram social media channel, Russian Foreign Ministry spokeswoman Maria Zakharova said the document was "shaped on the basis of separate scenarios taken out of context" and approaches attributed to Russia "that have nothing in common with reality".
Of the Geneva meeting with Blinken, Lavrov said in a news conference on Friday that the talks were open and useful.
'Important indicator'
Andrey Kortunov, director general of the Russian International Affairs Council, said: "The continuation of dialogue at the ministerial level is an important indicator of the readiness of both sides to continue communication.
"Of course, we cannot expect this meeting to radically change something."
Despite the encouraging tone from Lavrov and Kortunov on the Geneva talks, the risk of conflict remains uppermost in the concerns of the Russian Foreign Ministry.
Zakharova said on Saturday that she expected more provocations from the US and Ukraine, including military ones.
"We are expecting provocations from the US and the Kiev regime led by them, both informational and, it cannot be ruled out, military ones," she wrote on Telegram. "They may do it, especially since they have plenty of experience."
The West and Kiev have recently been spreading allegations about Russia's potential "invasion" of Ukraine, the Russian state TASS news agency said. Kremlin spokesman Dmitry Peskov dismissed the claims as "empty and unfounded", and that they served as a ploy to escalate tensions. Russia did not pose a threat to any nation, he said.
Agencies and Xinhua contributed to this story.