Racism spurs campus calls for studies
By MAY ZHOU in Houston | China Daily | Updated: 2022-01-24 09:24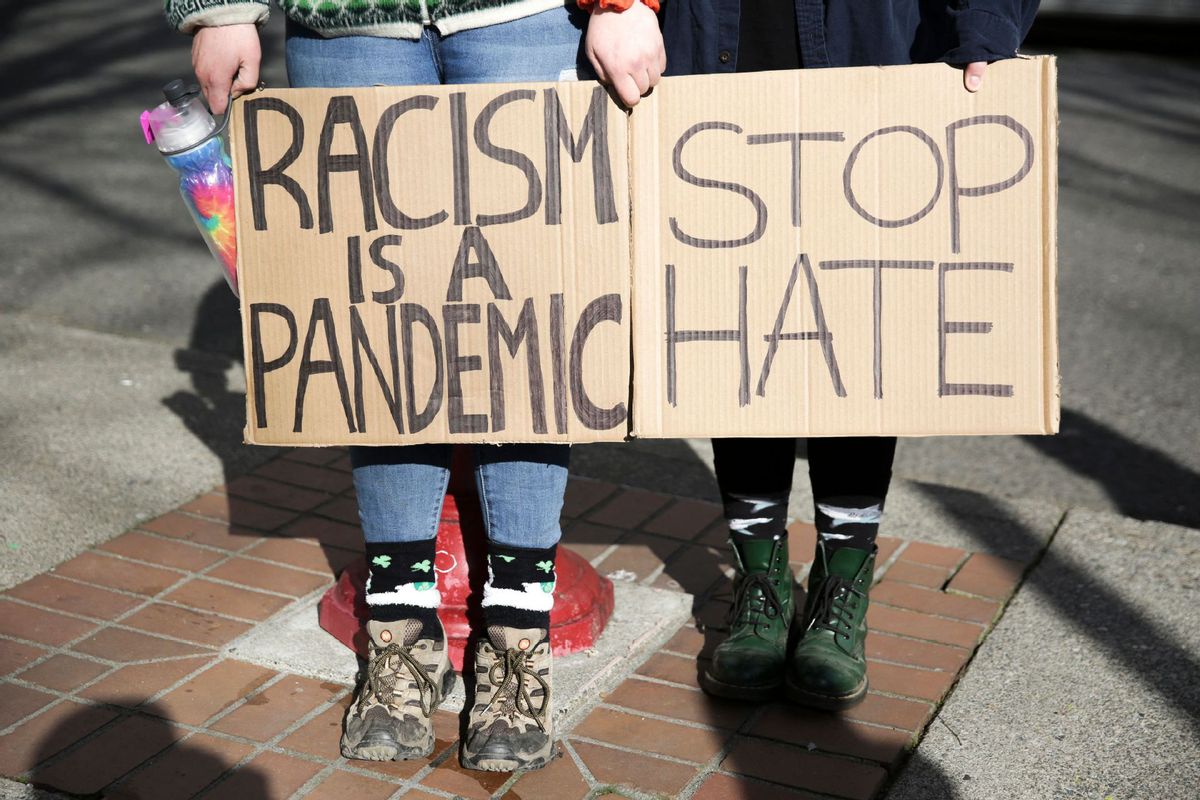 Courses can help combat rising tide of anti-Asian attacks in US, experts say
The surge of anti-Asian hate speech and crimes during the pandemic has led to a new wave of activism for more Asian American studies and curricula at US colleges by both students and faculties.
At Dartmouth College in New Hampshire, the Dartmouth Asian American Student Collective established a petition in October asking the school to set up an Asian American studies program and expand such course offerings across the campus.
Recent incidents of anti-Asian American and Pacific Islander hate crimes and violence are connected to a longer history of US state-sponsored violence against people of color, it said. The students criticized the common belief that Asian Americans are a "model minority", and thus represented within US institutions.
"We reject the model minority myth, which serves to subjugate Asian Americans, undermine our claims for representation in the university and pit us against other minorities, thereby extending the false narrative that we have overcome discrimination and exist as a monolith," the petition said.
It has garnered more than 1,200 signatures from students, faculty members, alumni, parents and supporters.
In March the campus newspaper of Davidson College in North Carolina published a letter signed by Asian American student organizations on campus, including the Pan Asian Student Association, the Asian American Initiative, the Korean Students Association, the Chinese Culture Club and the South Asian Students Association, as well as some faculty members, asking the college to establish an Asian American studies program.
The Davidson letter said that the acts of violence against Asian Americans are not new, but rooted in a long history of racism, exclusion and xenophobia directed toward Asians and Asian Americans.
"Asian bodies have been made synonymous with disease due to hateful rhetoric spewed by racist national leaders, scapegoating Asia and Asian people for the COVID-19 outbreak," the letter said. "Such xenophobic language draws on centuries of racial stereotypes of Asian people as harbingers of disease and racist tropes as meek, subservient, and model minorities and, therefore, easy targets of violence and abuse."
Also in March, the shooting deaths of eight people in Atlanta, six of whom were women of Asian descent, prompted the editorial board of the campus newspaper at Georgetown University in Washington to publish an opinion piece arguing for the need for an Asian American studies program to allow AAPI students to engage with their historically marginalized identity.
According to Asian American Studies at Princeton University, the first such program was established in 1969 at the University of California at Berkeley and at San Francisco State College (now San Francisco State University). The first program at an Ivy League university was founded at Cornell in 1987.
The Association for Asian American Studies directory lists 32 higher education institutions that have established an Asian American studies program in the US.
Yali Zou, founding director of the Asian American Studies Center at the University of Houston, established in 1995, said there are far too few such academic programs.
"The pandemic has shown us that the bias and discrimination against Asian Americans in the United States need to be reviewed, re-evaluated and combated," Zou told China Daily.
Zou said her center has started a Multicultural Success Initiative, or MSI, grant program with seed funding from the provost office at the University of Houston. There have been a couple of research projects related to discrimination and racism again Asian Americans during the pandemic in the community in general and Asian American students on campus under the MSI umbrella.
Discrimination faced
Such projects have given her insight into how much discrimination Asian Americans have faced in public, workplaces and schools throughout the pandemic, she said. "Many AAPIs are fearful because of the rising violence."
A more ambitious goal of the MSI is to create a curriculum about Asian Americans not only for the college but also for primary schools in collaboration with government, institutions and communities, she said.
"It's a critical time for every US college to consider an Asian American studies program. Through such programs, we can disseminate knowledge about this often-overlooked group's history, contribution (and) diverse culture to American society."
Growing calls for more Asian American studies programs reflect reality, said Diane Fujino, a professor of Asian American studies at the University of California at Santa Barbara.
"What happens in the academy often follows what happens on the streets," The New York Times quoted her as saying. "This is a moment that's unprecedented in terms of national attention to Asian American issues and concerns, rising out of COVID and the attacks on Asian Americans and, of course, Atlanta (shootings)."