Chinese economy has efficiency dividend to release
China Daily | Updated: 2022-01-26 07:27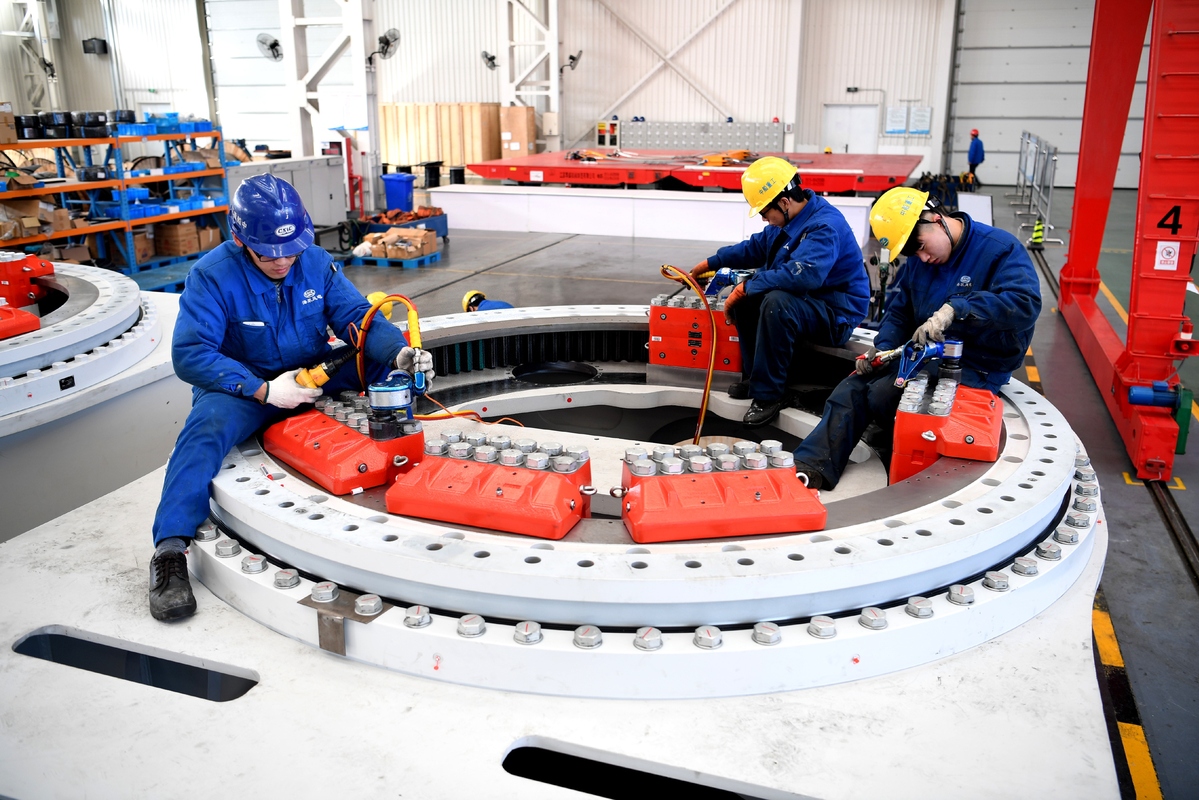 In a speech at the World Economic Forum last week, US Treasury Secretary and former Federal Reserve chair Janet Yellen described President Joe Biden's economic policy as "modern supply-side economics".
Traditional supply-side economic policies in the United States are better understood as "Reaganomics". Yellen sees both as seeking to expand the economy's potential output. But the traditional supply-side approach of deregulation and tax cuts to boost private capital investment cannot meet today's needs.
Modern supply-side economic policies prioritize investment in labor supply, human capital, public infrastructure, research and development, and a sustainable environment. These areas of focus are all aimed at boosting economic growth and addressing long-term structural problems, particularly inequality.
Obviously, although the two terms bear similar names, they have different focuses. The traditional "supply-siders" are essentially "Keynesian reformers", who call for less government intervention and spending. While Biden's modern supply-side economics lays more emphasis on the government promoting the construction of infrastructure, the development of human capital and offering solutions to the problem of inequality.
The transformation from traditional to modern supply-side economics also originates from the US' awareness that it faces two major challenges-competition with China and social conflict and political polarization caused by the wealth gap.
In fact, both the Democrats and the Republicans have similar positions and responses to the challenges. This has been the main policy axis of the US government, which is to invest in manufacturing and technology.
It can be seen that what the US government is doing is somewhat similar to China's reform. China initiated its supply-side structural reform years earlier emphasizing the improvement of the quality and efficiency of the supply side, and promoting common prosperity and expanding the size of the middle-income group.
China now needs to improve its market economic system, establish a market mechanism for the allocation of resources and fair competition, and smooth domestic circulation. This also shows that China's economy still has efficiency dividends to be released by institutional reform.
The comparison means that both countries have been in a similar long economic cycle as they initiated economic reforms in the 1980s and became major players in globalization. Whether they can do their own business well at home will directly influence the competition between the two countries.
Therefore, China must adhere to reform in accordance with the requirements of high-quality development and strive to run its own affairs well. China should not underestimate the US' capacity for correction and reform, especially if there is a bipartisan consensus on how to address these challenges.
- 21st Century Business Herald