Inflation and pandemic rules cool Britain's economy during January
By JONATHAN POWELL in London | China Daily Global | Updated: 2022-01-26 09:22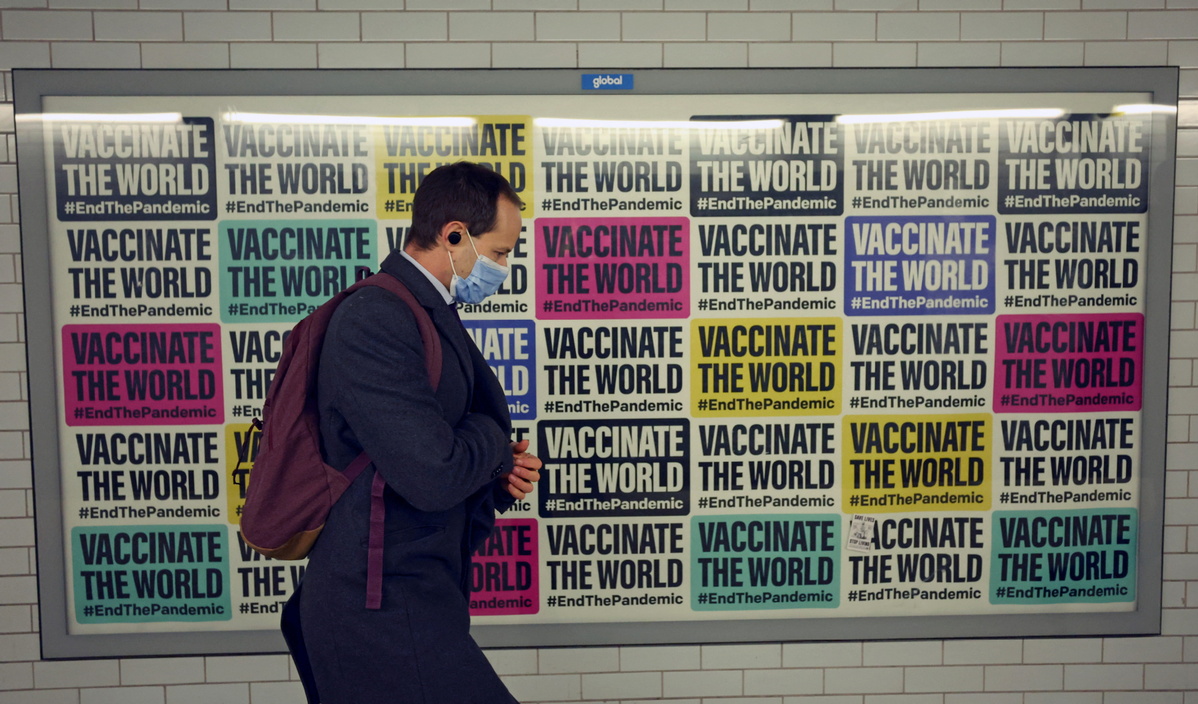 Business activity in the United Kingdom dipped to an unexpected 11-month low as the spread of the Omicron variant of the novel coronavirus and rising prices impacted on retailers and manufacturers, according to a survey.
Authors of the closely watched IHS Markit/CIPS Composite Purchasing Managers Index (PMI), which measures the health of manufacturing and services activity, say the survey means the Bank of England would likely raise interest rates again next week.
The PMI slipped in January to 53.4 from 53.6. The Reuters news agency noted that although this remains above the 50 dividing line between growth and contraction, it is below the 55.0 forecast by economists it had polled previously.
The survey showed factory orders were growing at their weakest pace for 12 months, and its authors suggested pandemic social restrictions damaged demand at consumer-facing companies.
Commenting on the survey data in a news release, Chris Williamson, chief business economist at IHS Markit, said: "With inflationary pressures remaining elevated at near-record levels, this all adds to the likelihood of the Bank of England hiking interest rates again at its upcoming meeting."
The PMI survey authors noted that financial services companies saw a faster pace of growth.
Williamson added: "A resilient rate of economic growth in the UK during January masks wide variations across different sectors. Consumer-facing businesses have been hit hard by Omicron and manufacturers have reported a further worrying weakening of order book growth, but other business sectors have remained encouragingly robust."
Gabriella Dickens, economist at the consultancy Pantheon Macroeconomics, told the Financial Times that the January data suggested that the Omicron variant continued to "weigh on activity in the first half of the month".
Reuters reported that the three largest European economies-the UK, Germany and France-are showing similar economic activity.
Quoted by Reuters, Adam Hoyes, economist from consultancy Capital Economics said: "All told, this PMI survey suggests that the (UK) economy is suffering a hangover from the surge in Omicron cases. Even so, we still think GDP will recover fairly swiftly over the rest of Q1."
Consumer price inflation in the UK reached a near 30-year high of 5.4 percent in December. Out of 45 economists polled by Reuters last week, 29 said the Bank of England would raise interest rates to 0.5 percent from 0.25 percent on Feb 3.