Study flags need for 'fundamental transformation' to achieve net-zero
By JULIAN SHEA in London | China Daily Global | Updated: 2022-01-26 09:34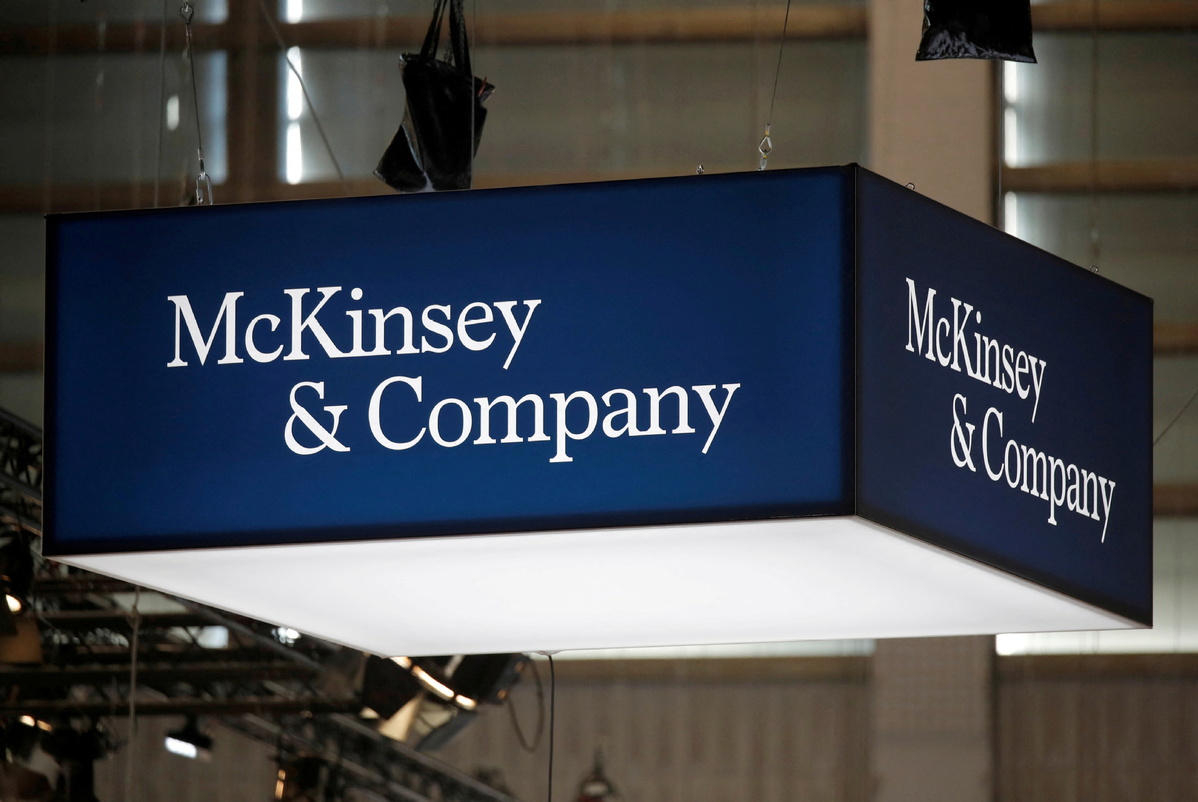 International management consultancy organization McKinsey says attempts to reach net-zero climate emissions by 2050 will require a "fundamental transformation of the global economy", and the sizeable bill will have to be front-loaded, meaning items like the cost of fuel are likely to rise before coming back down at a later date.
A report it has published on the challenge concludes that around $9.2 trillion will need to be invested every year for decades to come, to rein in global temperature rises and bring an end to the climate emergency. This works out as an increase of 40 percent on current levels of investment.
" $9.2 trillion is a very big number-big enough for anybody to pay attention to," said one of the report's authors, Jonathan Woetzel. "But it's not an impossible number."
Delays would only make the problem worse, the report said, adding that moves towards low-carbon investments could provide an opportunity for economic growth with long-term benefits. "There will only be a sustainable economy, we won't have any other kind," Woetzel added.
Gernot Wagner, a climate economist from New York University who was not involved with the report, welcomed its honesty in addressing the challenge and coming up with answers, even if they were ones people might find hard to swallow.
"Climate policy means massive investment, and a massive rejigging of market forces from the current high-carbon and low-efficiency path onto a low-carbon and high-efficiency one," Wagner told the Reuters news agency.
"We just spent trillions of dollars because of COVID relief. So, would it be feasible? Yes. Would it involve massive changes? Of course, that too. Where is the money coming from? Ratepayers, taxpayers or shareholders?"
Among the actions that might need to happen, the report suggests the price of electricity costs could rise by 25 percent by 2040 before the impact of renewable sources would see it fall back below current levels after 2050. The cost of construction would also be hit significantly, with steel and cement rising by around 30 percent and 45 percent respectively.
The report acknowledged that it would make difficult reading for many people, but said history showed that the human race was capable of making major adaptations and advancing as a consequence, and it was possible again if countries were willing to rise to the challenge.
"While the immediate tasks ahead may seem daunting, human ingenuity can ultimately solve the net-zero equation, just as it has solved other seemingly intractable problems over the past 10,000 years," the report said. "The key issue is whether the world can muster the requisite boldness and resolve."
Key to whether this might happen is a global willingness to work together. "That is a hopeful message, we believe, for people to realize that there's a need to-and a capacity to-create greater global collaboration," said Woetzel.