Hunan TV's Spring Festival Gala to honor local culture, personalities
chinadaily.com.cn | Updated: 2022-01-26 09:42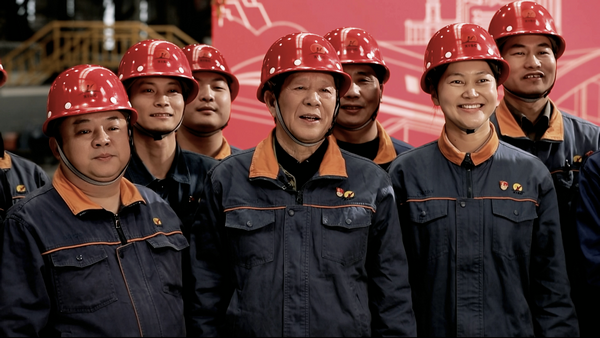 The 2022 Spring Festival Gala of Hunan Satellite TV, which highlights the country's achievement in various sectors, will be broadcast live on Jan 26.
As Hunan province has made considerable progress in rural vitalization in the past year, which marks the beginning of the country's 14th Five-Year Plan (2021-25), singing and dancing performances that tells stories of how villages across the province transform into new looks will be staged in the gala. Besides, intangible cultural heritages of habitants from different ethnic groups in the province, such as embroidery of Yao people and traditional brocade made by the Dong people, will be widely used in the costumes of performers in the gala.
Moreover, the gala will also show respect for common people from various walks of life who have made contributions to the country's development. For instance, the gala will invite outstanding representatives from enterprises in different industries to sing along with singer Liu Yuning. A sketch that pays attribute to the country's space industry practitioners will debut at the gala.
To welcome the upcoming 2022 Beijing Winter Olympic Games, volunteers, Olympic torch bearers, former Winter Olympics medalists and designers of the mascot for the 2022 Olympic Winter Games will also be invited to the gala to share their stories.